Twitter is working on a new section called "Twitter Toolbox" which highlights third-party tools that give Twitter users greater control over the way their Twitter experience is moderated.
The feature was discovered by app researcher Nima Owji and will be displayed in the "Mute and Block" tab in Twitter's settings and on blocked profiles.
Currently, this section highlights three third-party blocking tools – BlockParty App, Bodyguard.ai, and Moderate, that allow users to create their own bubbles.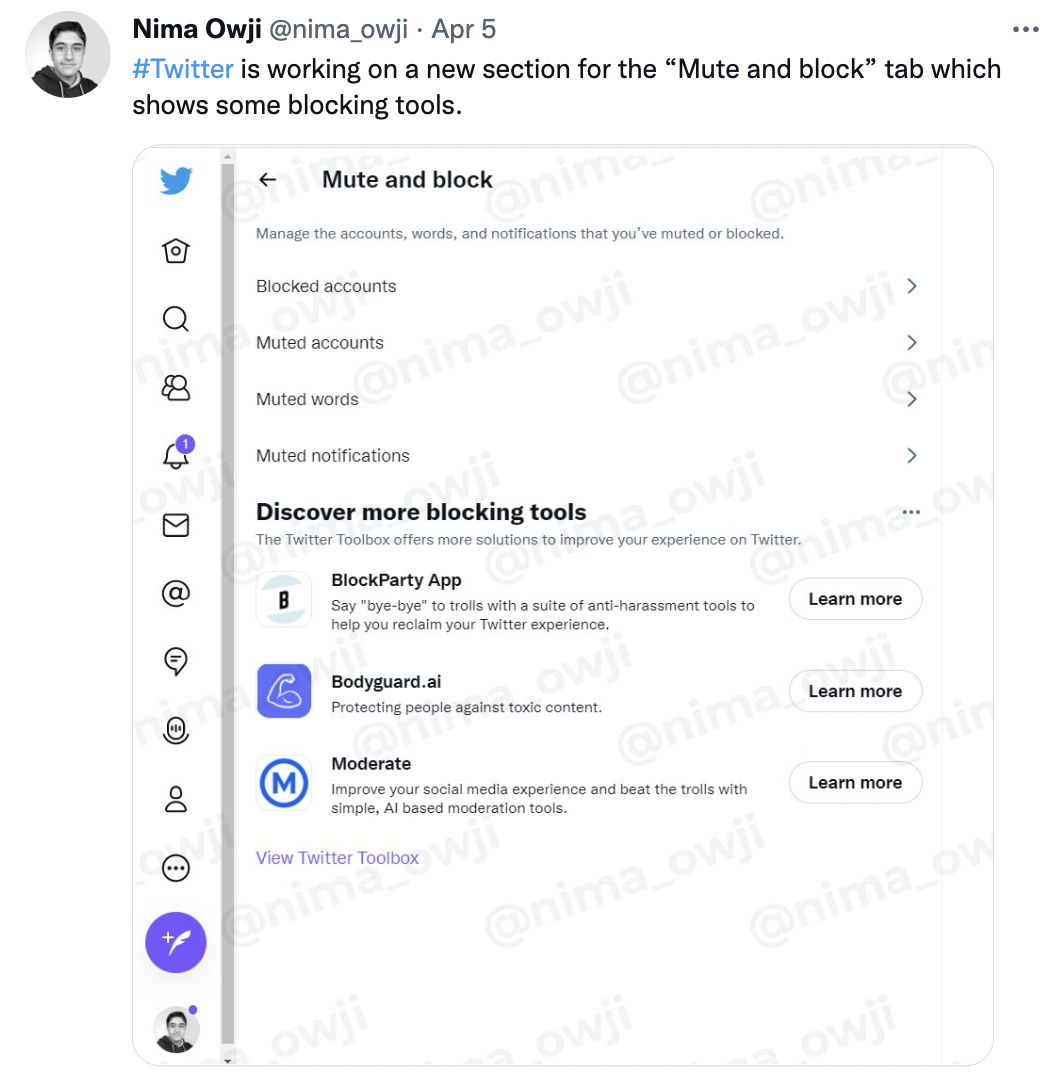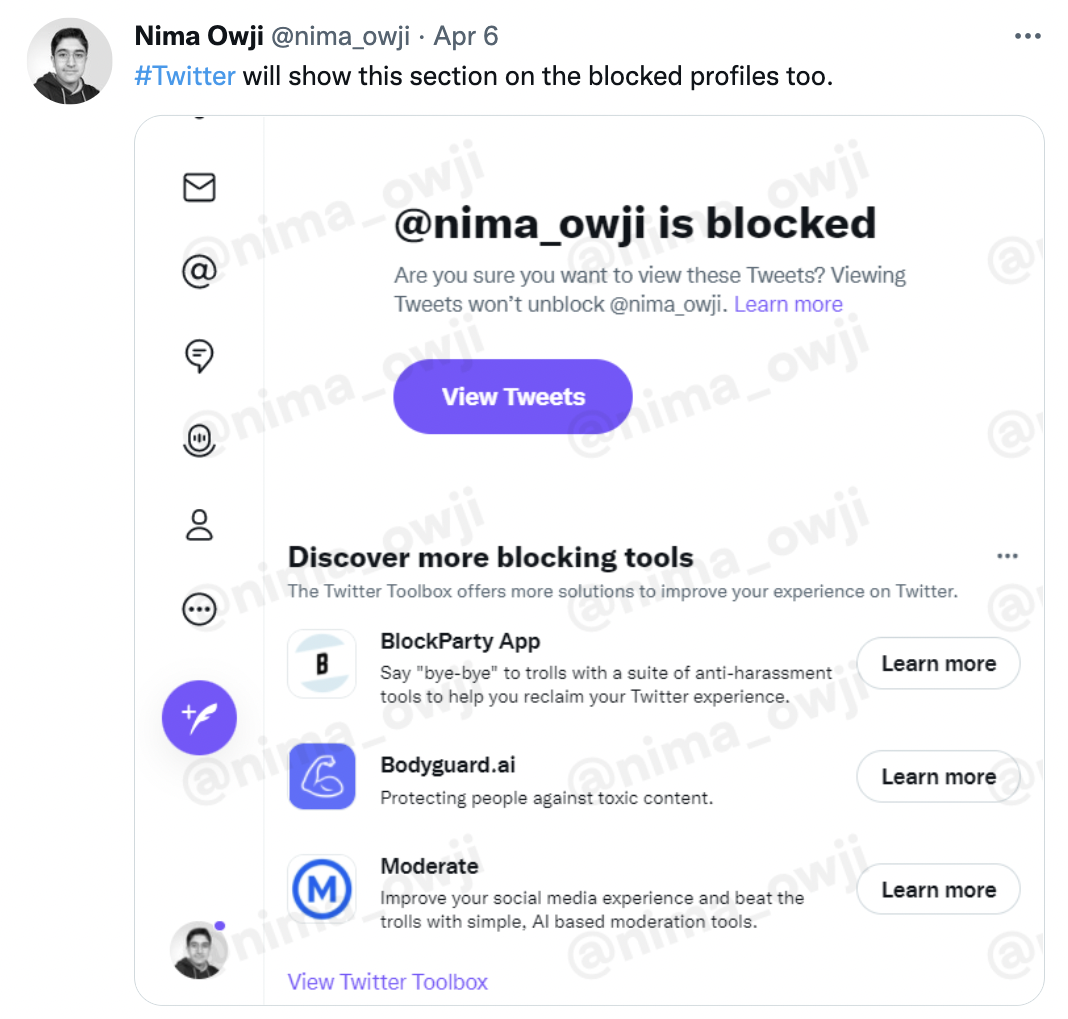 While these third-party tools are positioned as "anti-harassment" tools that protect against "toxic content" and help to "beat the trolls" the key is that they moderate content in a decentralized way. This means that instead of one centralized entity, Twitter, removing content for all users, the content remains on the platform and individual users decide whether they want to see it by using these third-party tools to moderate their personal feeds.
Twitter is still removing content that violates its rules and these third-party tools are an optional extra that allow users to filter or block additional content from their personal feeds without forcing their content moderation preferences on others.
Jack Dorsey, Twitter's former CEO, has warned that "a centralized global content moderation system does not scale" and has increasingly pushed decentralization as a solution to this scaling problem. In December 2019, he announced the decentralized social media protocol Bluesky. Since leaving Twitter, Dorsey has been added to the board of Bluesky and it has become a public benefit company.
The centralized content moderation system that Dorsey referred to has been embraced by all major Big Tech platforms and has created an environment where a handful of tech giants get to control the speech of billions of users.
This setup has resulted in these platforms being subject to constant pressure from advertisers and the mainstream media to censor more categories of content. As a result of this pressure, the scale of censorship on these platforms has grown rapidly. They now censor millions of posts each quarter and regularly expand their censorship rules.