Twitter suspended and then finally reinstated the account of Will Lehman, a worker who is running for president of the United Auto Workers (UAW).
The account was locked without warning or explanation, the World Socialist Web Site reported. Twitter just said that one of his tweets violated the platform's policies. The platform said he had to delete the tweet and acknowledge that it violated Twitter rules.
The tweet that led to the suspension was a video of a worker at John Deere, the agricultural equipment manufacturer, expressing support for Lehman and how he wants "equal rights."
After the account was suspended, Lehman's campaign immediately reached out to Twitter, writing:
"I am an official candidate for president of the United Auto Workers in the union's national elections this year, and demand that this lock be reversed, and the tweet be reinstated… Every minute my account is locked is violating my rights to freely campaign in the union's elections."
The suspension of the account stirred backlash from supporters of his campaign, who demanded the restoration of the account and an explanation.
In what appeared to be a response to the backlash, Twitter restored the account a day later. However, it still did not provide a satisfactory answer to why the account was suspended in the first place.
"We have restored your account, and we apologize for any inconvenience this may have caused," Twitter Support wrote to Lehman.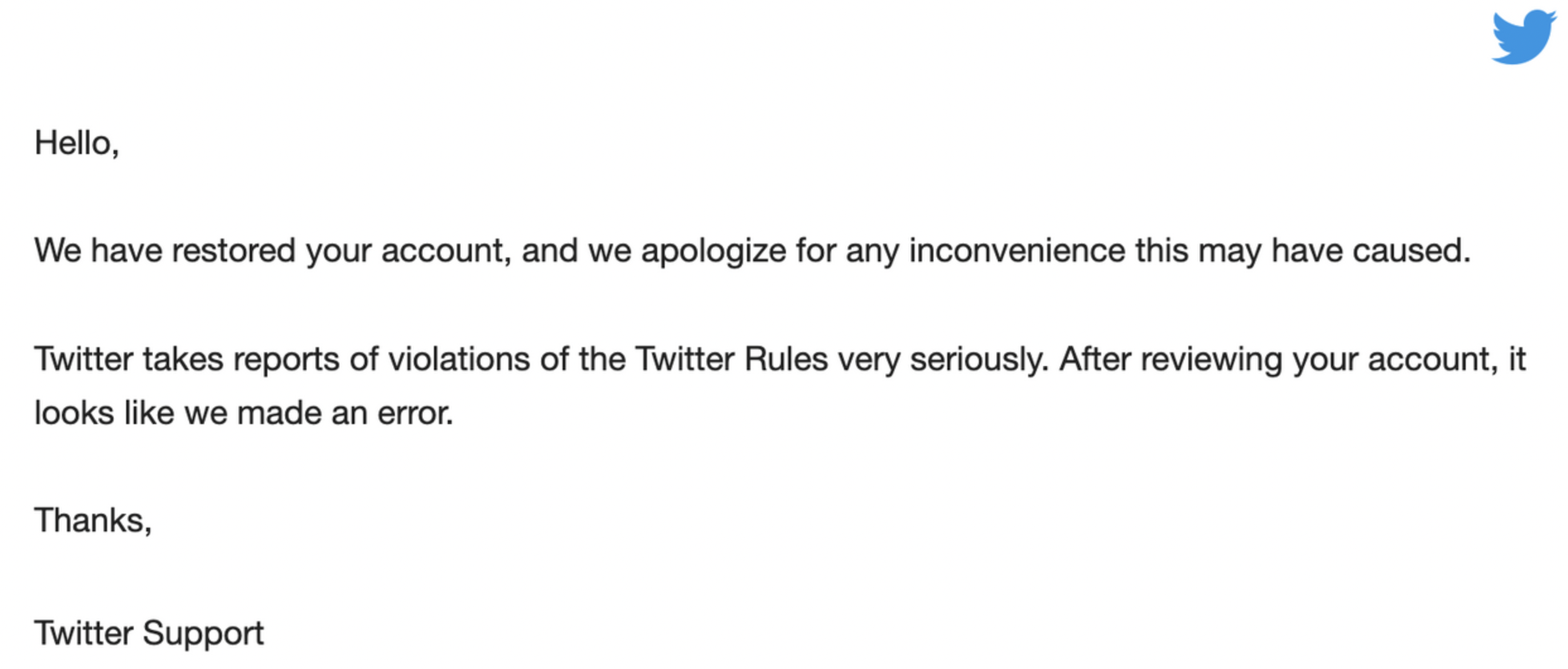 "Twitter takes reports of violations of the Twitter Rules very seriously. After reviewing your account, it looks like we made an error."