Dr. Andrew Bostom, an epidemiologist who had over 47,000 followers and who was a significant dissenting figure during the coronavirus pandemic, has been permanently banned from Twitter after posting a peer-reviewed study on Covid vaccination effects.
According to a screenshot posted by free-market policy analyst and political organizer Phil Kerpen, Dr. Bostom was locked out for linking to an Israeli study titled "COVID-19 vaccination BNT162b2 temporarily impairs semen concentration and total motile count among semen donors."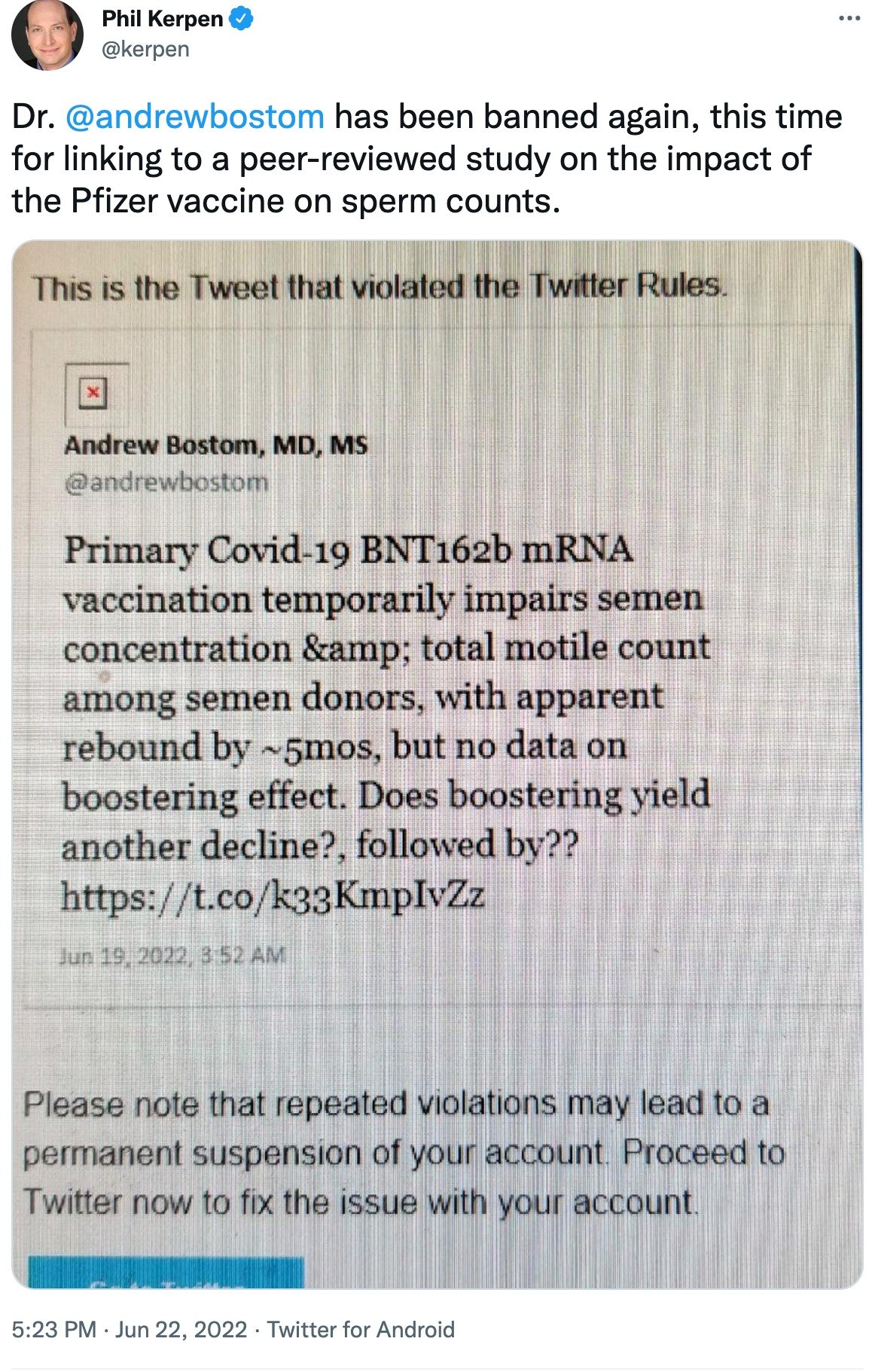 Dr. Bostom was banned shortly after.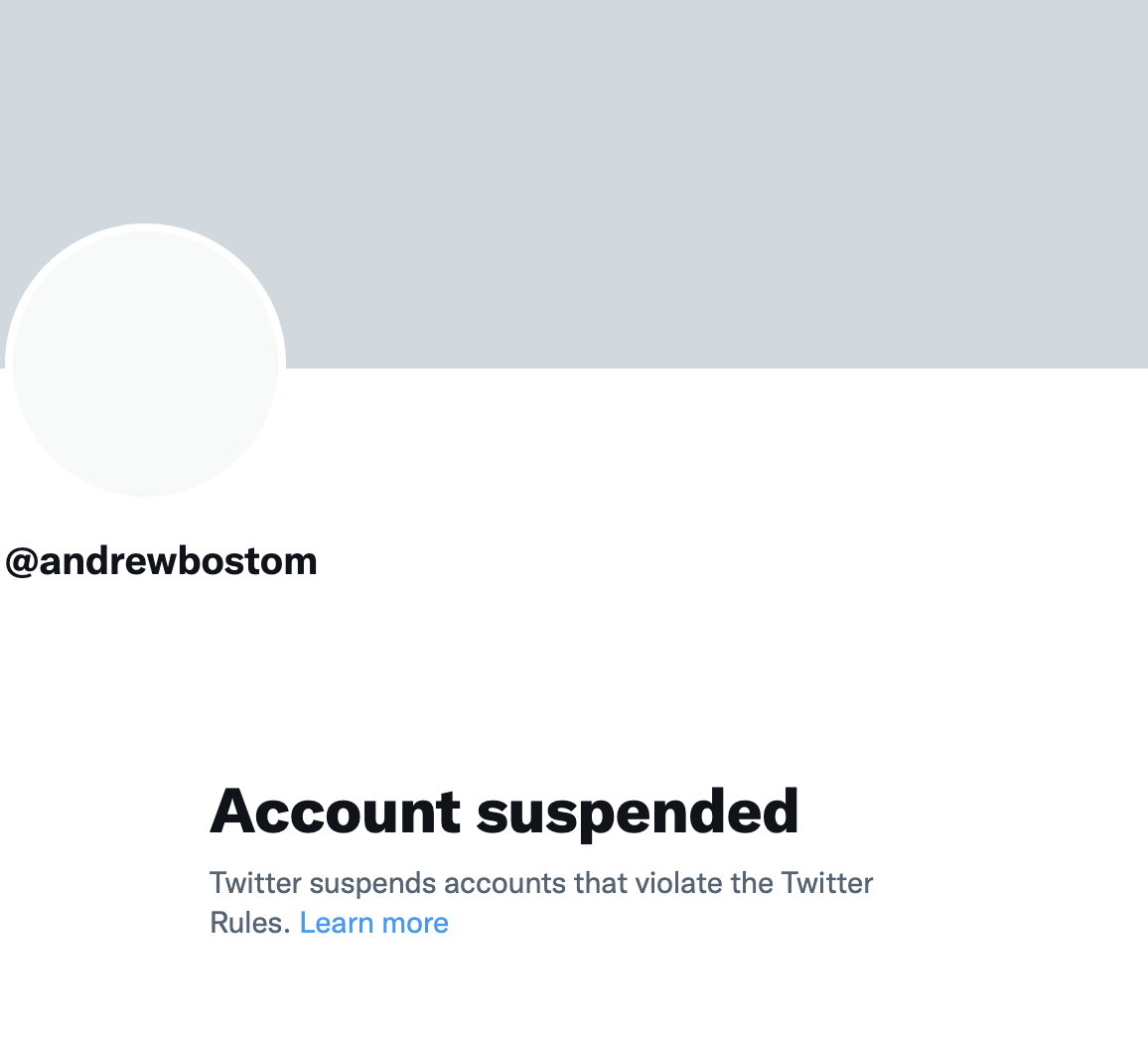 Dr. Bostom made several appearances in the media and qualified as an expert witness in epidemiology in a lawsuit filed by parents against an executive order in Rhode Island requiring children to wear masks in schools.
According to the plaintiffs, Gov. Dan McKee did not have the authority to impose a mask mandate for children. They also asserted that masks affect the physical and psychological well-being of kids, arguing that masks lead to social isolation that then leads to depression. Some experts have argued that not seeing the facial expressions of peers can cause depression in children.