A fresh study into Twitter's mass censorship of President Trump over the last couple of years has revealed that tweets from Trump and his campaign have been restricted a staggering 436 times between May 31, 2018 and December 7, 2020.
The study was conducted by media watchdog Media Research Center (MRC) and found that 111 of these censored tweets (around 25% of the total tweets) were flagged between November 30, 2020 and December 7, 2020.
Some of the labeled tweets were simply live streams of Trump's December 5 rally in Georgia and a Breitbart News write up of this same rally.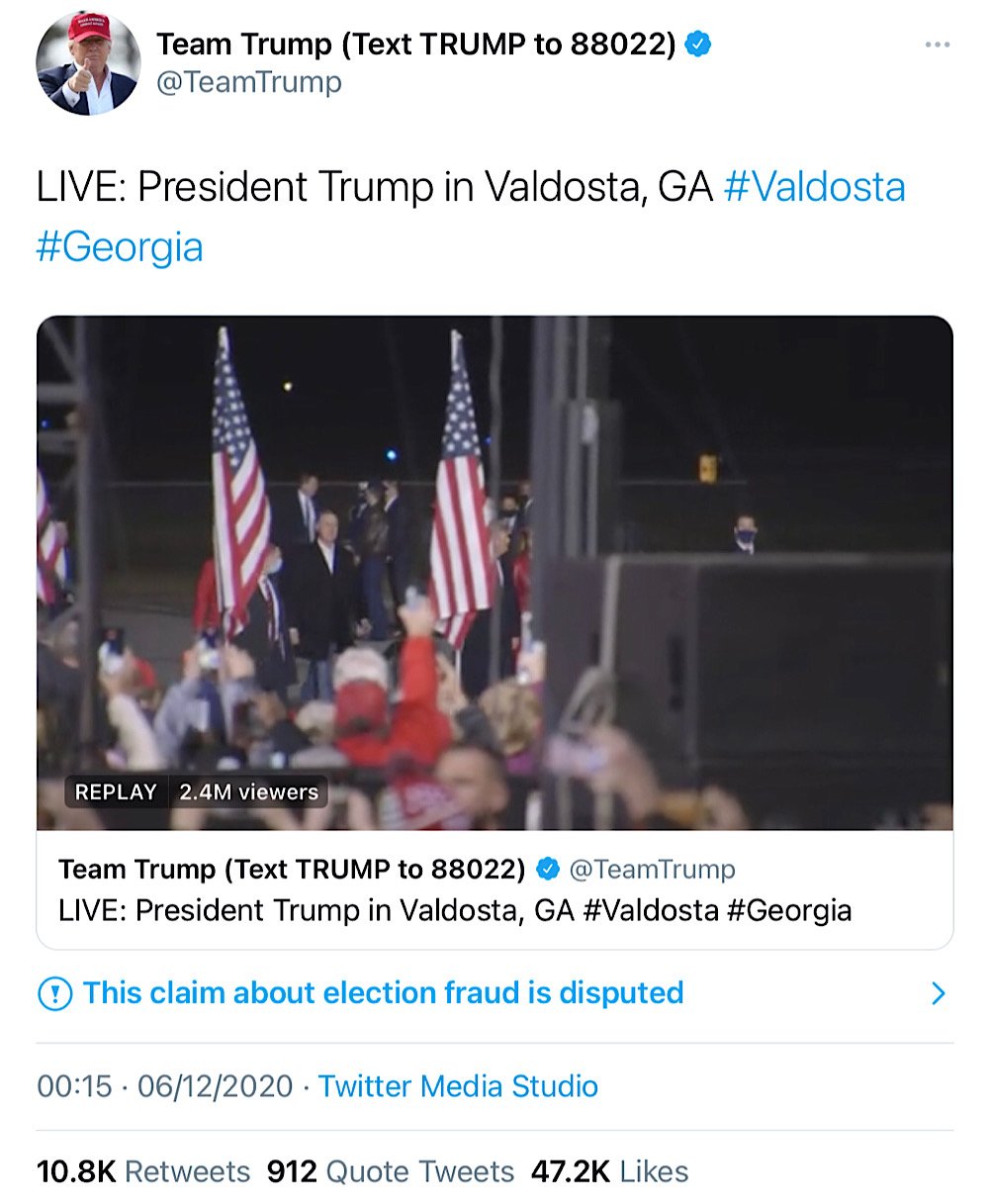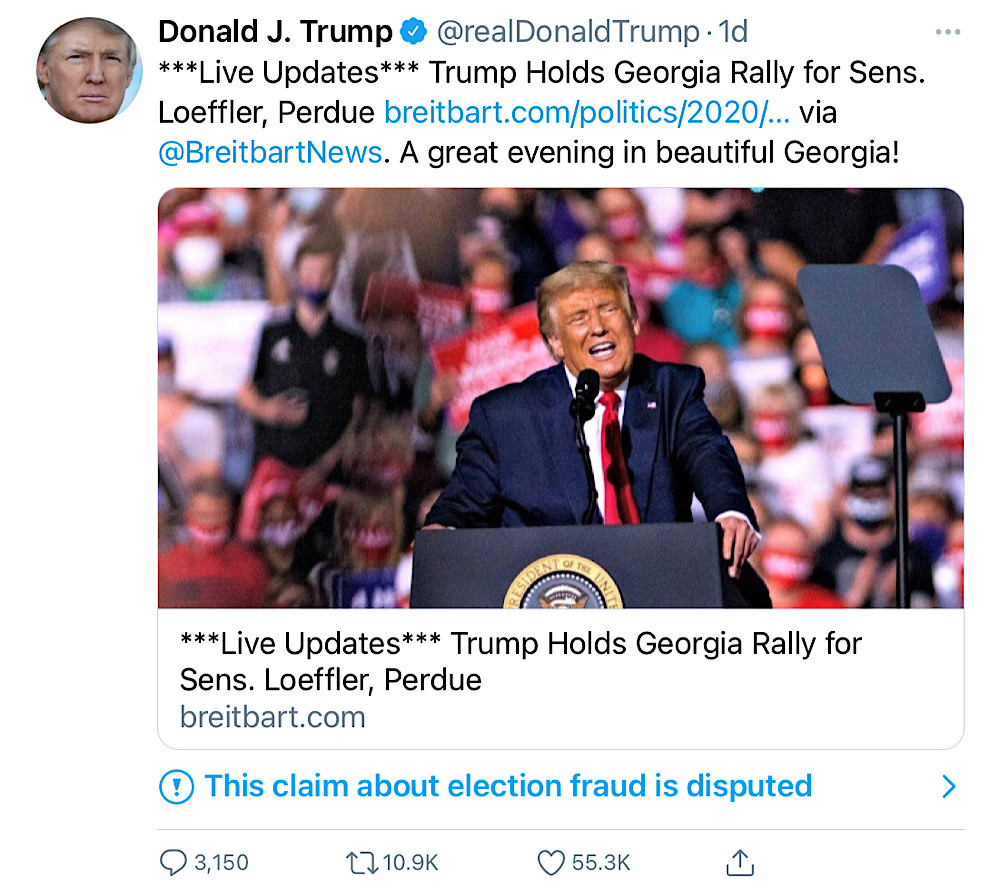 When compared with a previous MRC analysis of Twitter's censorship of Trump and his campaign, these fresh stats also reveal that the scale of Twitter's censorship has increased drastically over the last couple of months.
The previous analysis found that Twitter had censored Trump and his campaign 64 times between May 2018 and October 16, 2020. This means that 372 of the censored tweets from the most recent MRC study (around 85% of all the tweets) were flagged over the last two months.
To put these stats in perspective, over the last couple of months, Twitter has censored 5.8x more tweets from Trump and his campaign than it did in the entire two-plus year period between May 2018 and October 16, 2020.
The censorship was mostly in the form of labels that appear below the tweets and warn that the content of the tweet is "disputed." These labels result in the tweets being "de-amplified" through Twitter's recommendation systems.
Additionally, users that attempt to share, like, or retweet labeled tweets are presented with a warning that forces them to take an extra step before they can complete the action. Twitter has previously reported that these warnings contributed to a 29% reduction in total quote tweets across its platform between October 27 and November 11.
Not only have Trump and his campaign been subject to persistent and escalating censorship on Twitter but, according to the MRC study, Democratic presidential nominee Joe Biden and his campaign haven't been censored a single time during the same May 31, 2018 and December 7, 2020 period.
This study provides more evidence of the devastating impact Big Tech censorship has had on the reach of the President's statements.
Data from Election Integrity Partnership (EIP), a coalition of research entities that focus on election "misinformation," found that the labels Twitter has placed on some of Trump's tweets cut his rate of shares and replies per minute by 5.5x.