As the coronavirus continues to spread and forces many parts of the world into lockdown, there has been a surge in all types of coronavirus content, ranging from lighthearted coronavirus jokes to propaganda campaigns from China.
One of the sources of this pro-China propaganda is Lijian Zhao, Deputy Director of Foreign Ministry Information Department of the People's Republic of China, who has previously suggested that the coronavirus has been in America since the holiday season and even claimed that "it might be the US army who brought the epidemic to Wuhan."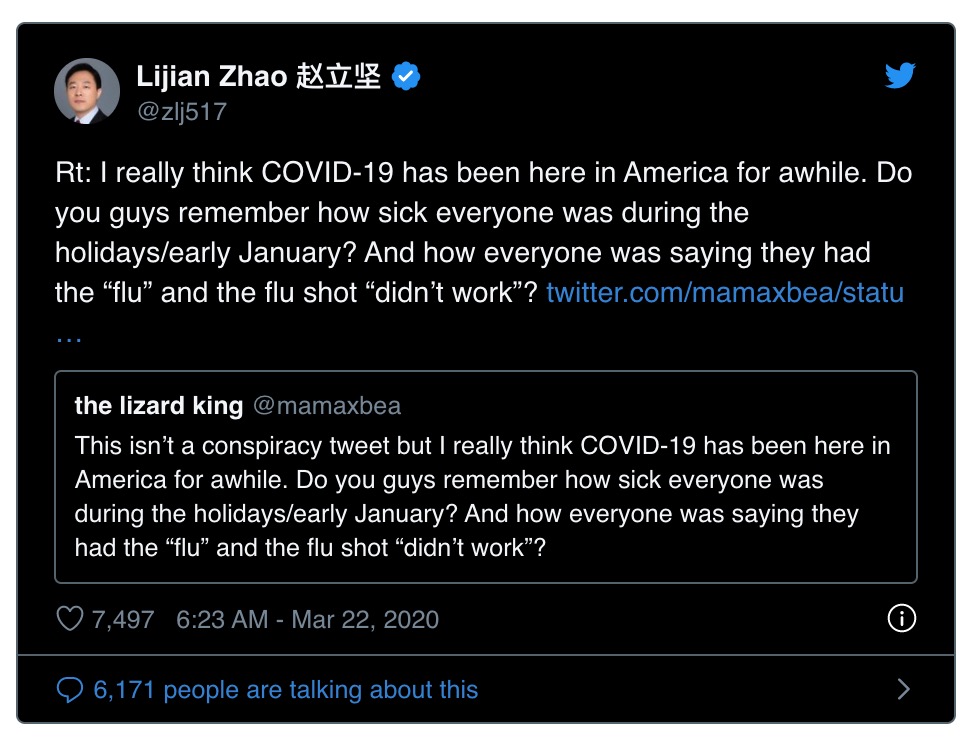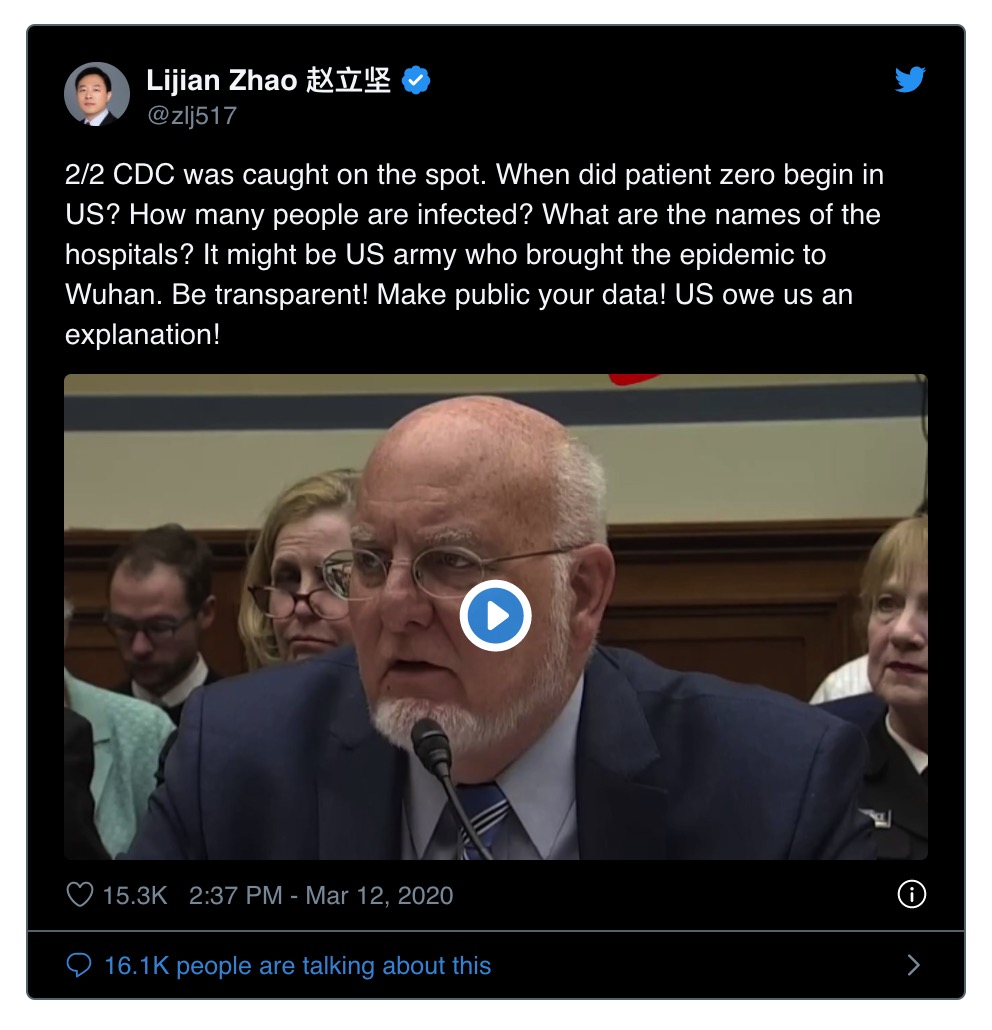 Today, Zhao pushed more propaganda about the origin of the coronavirus and claimed:
"US CDC admitted some #COVID19 patients were misdiagnosed as flu during 2019 flu season. 34 million infected & 20000 died. If #COVID19 began last September, & US has been lack of testing ability, how many would have been infected? US should find out when patient zero appeared."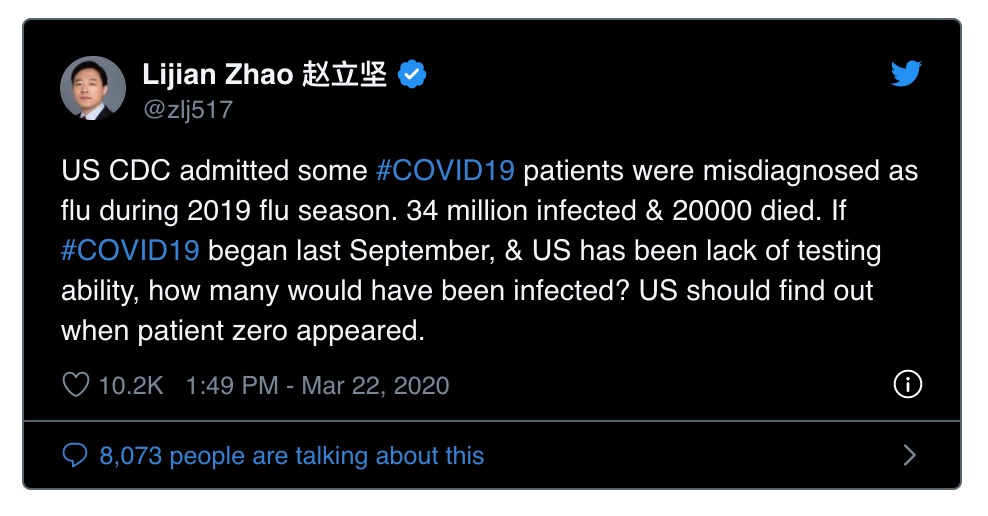 In response to the uptick in coronavirus content on its platform, Twitter announced it would be changing its rules around coronavirus content "to keep people safe on Twitter."
So far, Zhao's tweets have been unaffected by these new rules and Twitter has even allowed several of his tweets that blame the US for the coronavirus to be amplified by bots.
But under these new rules, Twitter has warned that it will be forcing users to remove some jokes about the coronavirus.
For many Twitter users, memes that joke about the coronavirus have proved to be an important and light hearted way to drive awareness of the cultural changes that have come with the pandemic such as panic buying and the realities of working from home.
These jokes aren't the only light hearted content that could be at risk as a result of Twitter's recent rule changes.
Earlier this month, Twitter introduced its new manipulated media rules which users fear will kill some memes on the platform.
Last year, Twitter was accused of being a Chinese government censor by Senator Marco Rubio after it mass suspended the accounts of Chinese government critics just before the Tiananmen Square anniversary.