As part of its ongoing crackdown on tweets that deny "expert guidance" on the coronavirus, Twitter has announced a series of changes which include hiding some tweets that contain a "disputed claim" about the virus behind a warning and labeling tweets that discuss the origins of the coronavirus.
In its announcement, Twitter wrote that if the accuracy, truthfulness, or credibility of a claim about the coronavirus is "contested or unknown" and Twitter decides that it has a "severe" propensity for harm, it will be hidden behind a warning label that states: "Some or all of the content shared in this Tweet conflicts with guidance from public health experts regarding COVID-19."
Twitter users will have to actively choose to "View" every tweet that is hidden behind these warning labels in order to see its contents.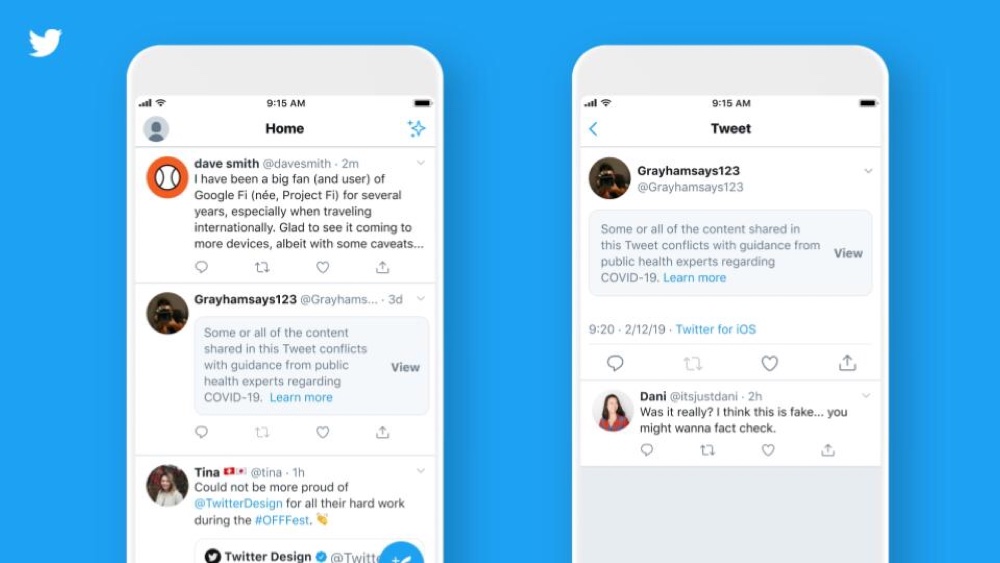 In addition to these warnings, Twitter will also be applying labels to tweets that it deems to have a "moderate" propensity for harm and contain either "misleading information" or a disputed claim.
These labels say "Get the facts about COVID-19" and direct users to a Twitter-curated page or external "trusted source" which contains more information on the claims made in the tweets.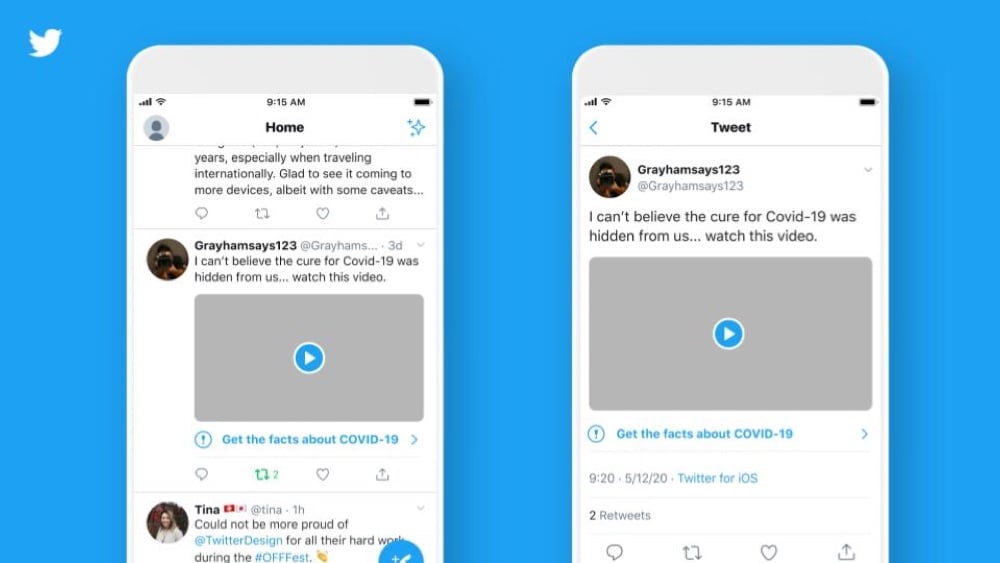 Twitter will also be removing tweets that it deems to be misleading and have a severe propensity for harm.
Twitter wrote that these labels will be applied retroactively and that tweets with labels or warnings won't be amplified on Twitter which means popular tweets about the coronavirus that were posted before this rule change could potentially have their organic reach slashed.
This change will also prevent tweets with a label or warning from going viral in the future.
When it comes to identifying tweets that are going to be hidden, labeled, or removed, Twitter said that it will be relying on its internal team and "trusted partners."
Twitter didn't specify which individuals or organizations are trusted partners but said that the group includes non-profits, think tanks, and other "expert sources."
Additionally, Twitter said these warnings and labels can be applied to anyone and specifically pointed to public officials and world leaders, including President Trump, being subject to these warning labels.
Twitter also provided several examples of tweets that will be removed or labeled under these new rules and said that tweets that "claim wearing masks can lead to sickness" or "encourage people to ignore social distancing guidelines" will likely be removed while "tweets about the origins of the coronavirus" will be labeled.
Twitter has already removed over 2,000 tweets since it introduced its bans on tweets that denies "expert guidance" and unverified coronavirus claims that "could" lead to social unrest.
The removed tweets include those from the Brazilian President Jair Bolsonaro and several high profile public figures in the US.
But since introducing and enforcing these increasingly strict coronavirus rules, Twitter has allowed China's propaganda bots and officials to mostly act with impunity.