Rep. Marjorie Taylor Greene has been temporarily suspended on Twitter, again. This time, the suspension came shortly after she posted an Easter message.
"Happy Easter, everyone! He is Risen!" Rep. Greene wrote on Twitter on Sunday morning, alongside an image that read:
"He is Risen – Death could not hold him. Rejoice in the resurrection of Jesus Christ. Wishing you a blessed and joy filled Easter!"
Twitter suspended her account for 12 hours, citing violation of its rules, without specifying exactly what policies she violated.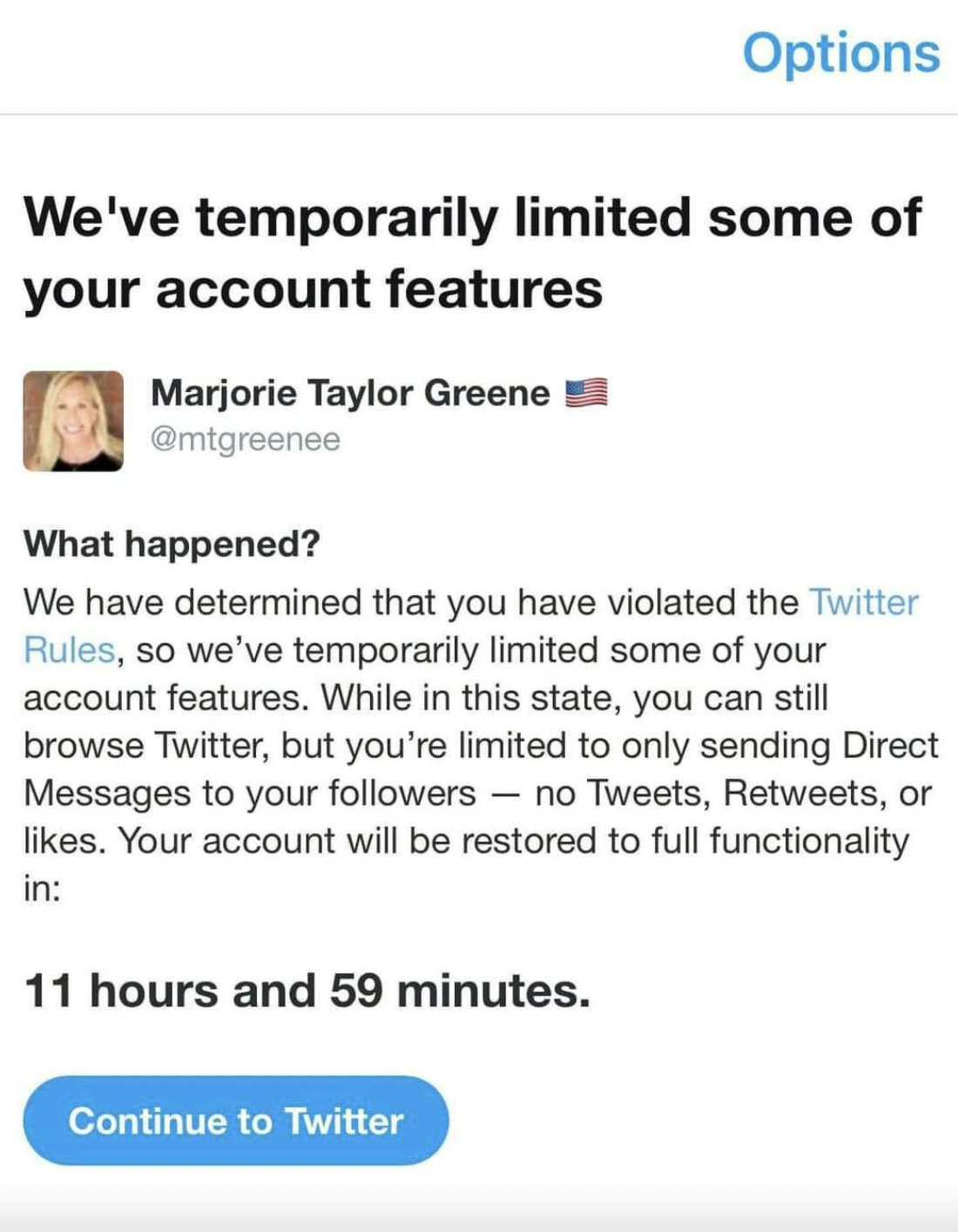 "We have determined that you have violated the Twitter rules, so we've temporarily limited some of your account features," the suspension notice read in part. For the period of the suspension, she could not tweet, retweet, or like other tweets.
"Was it my Christian faith?" Greene questioned. "Maybe my fight to stop mandated vaccine passports?"
Greene has been censored by Twitter multiple times, including in January, just weeks after taking office, and even during her congressional campaign back in September.
Most recently, last month, she was locked out on the day her opponents were attempting to oust her from congress. Twitter said that it was a "mistake."