Twitter introduced its new "manipulated media" rules on March 5 and just a few days later, on March, 8, it enforced these rules for the first time by applying a manipulated media warning to a video clip of 2020 presidential candidate Joe Biden that was shared by President Trump.
Some Twitter users were confused by the label and thought it meant that the real, selectively edited clip was "fake" or "doctored."
But as part of its first change to this manipulated media policy since it rolled out, Twitter doesn't appear to be addressing this lack of clarity around the label's meaning and is instead focusing on making the label itself more "noticeable" and "easier to see."
Currently, the "Manipulated media" label appears below tweets.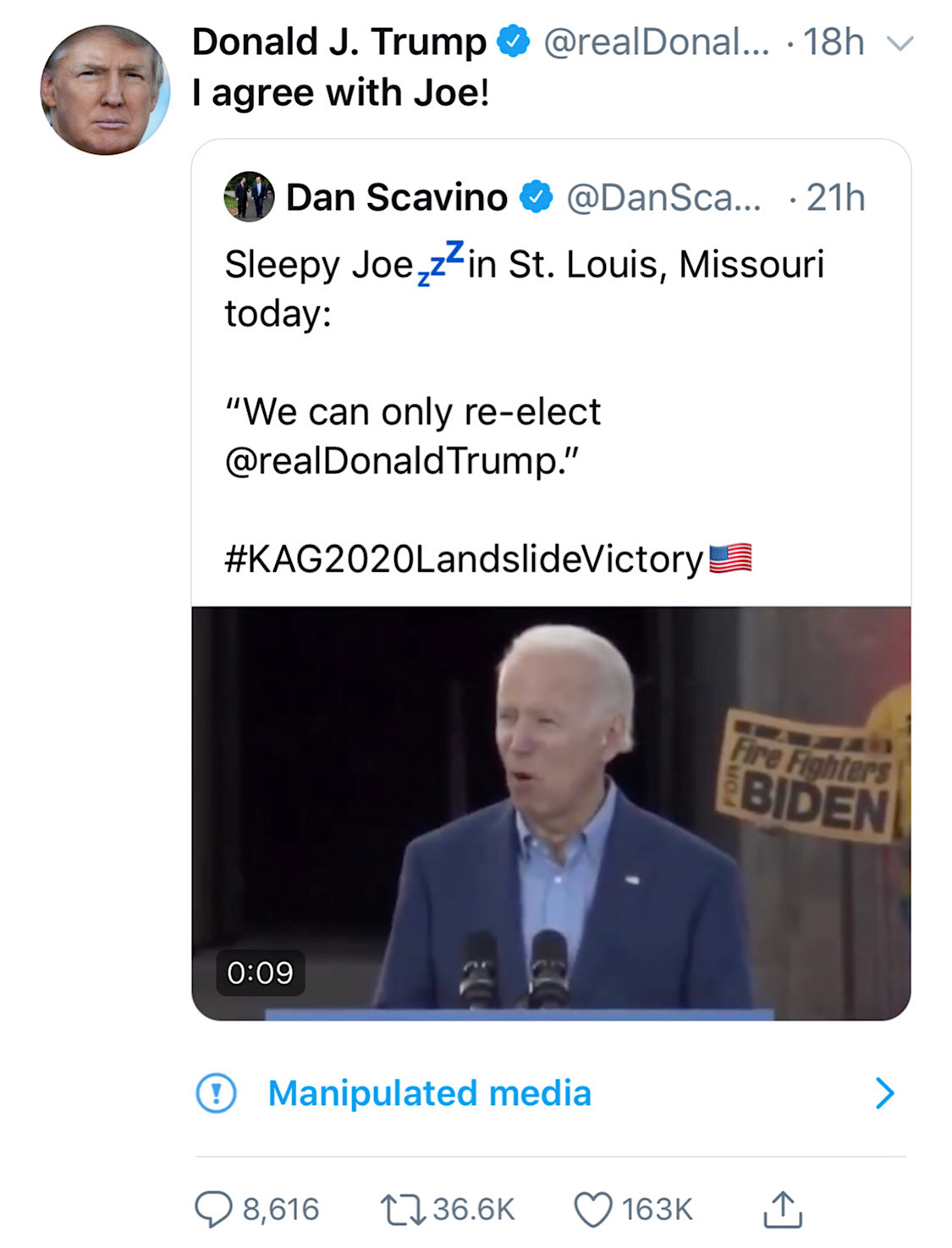 Twitter didn't provide details on how the label will be made easier to see or when these changes will take place.
In February, Twitter confirmed that it was testing a social credit style fact-checking system for politicians and public figures and said this system was "one possible iteration" of its "misinformation" policy which also targets manipulated media.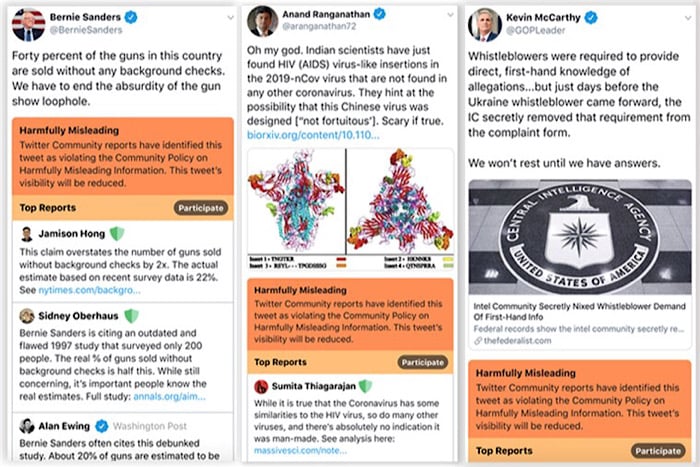 Leaked screenshots of the test showed tweets that were deemed to be "harmfully misleading" would have a more prominent bright orange badge applied along with fact-checks which would take up two-thirds of the screen in some cases.