Just when you thought things couldn't get much worse for YouTubers, thanks to YouTube's own missteps – it seems like the New Year is bringing with it even more challenges, this time from the outside, that creators must look out for.
This time around, it's warnings of "fake companies" – in other words, fraudsters praying on creators in this lucrative online market by approaching them with a promise of paying for ads, aka, "reviews," of their "streaming software."
But as YouTuber Vito Gesualdi shares on Twitter, one such entity in question, "Nexxzy," looks to be operating under false pretenses, he alleges.
WARNING TO ALL YOUTUBERS:

A fake company called "Nexxzy" is approaching people, offering to pay for a review of their streaming software.

In reality, their software captures your login information, giving them control of your channel (which they then fill with bitcoin ads). pic.twitter.com/ATGhHgk4VY

— VITO the Ancestor of Men (@VitoGesualdi) January 6, 2020
What actually happens to those who take "Nexxzy" up on its offer, Gesualdi continues, is that the software captures their login information and gets "in control of your channel (which they then fill with bitcoin ads)."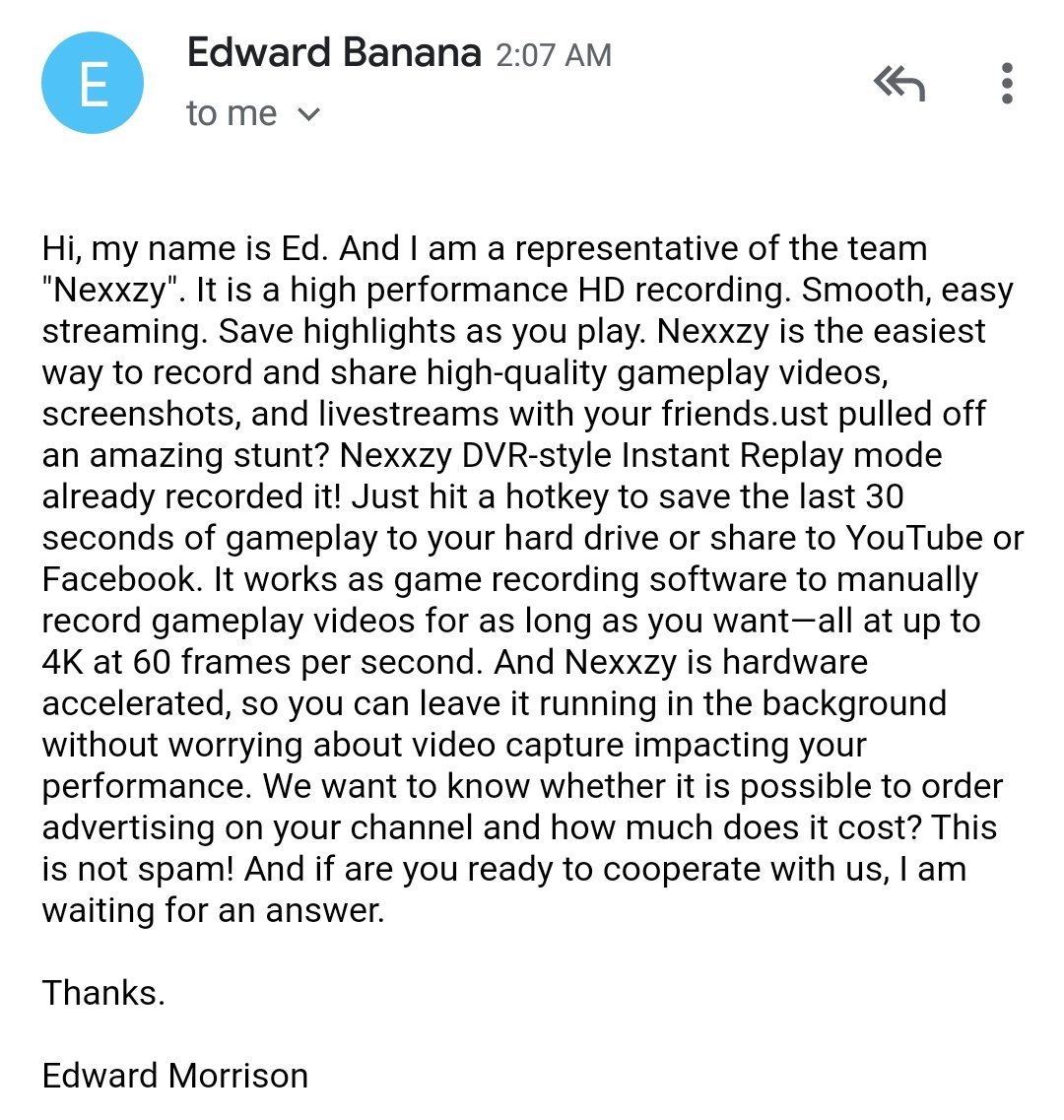 He also includes a screenshot of a message from one "Edward Banana" inquiring, on behalf of Nexxzy, after the possibility of "ordering advertising" on a YouTube channel.
Exchanging "reviews" for fees like this is just another attack vector that bad actors might attempt to exploit while going after creators and their channels over on Google's giant video platform. The immediate question is obviously – shouldn't creators be capable of spotting all the obvious red flags in messages like this, and exercise their better judgment to protect themselves.
But the big picture worry surely must be what YouTube itself is doing, or failing to do in order to inform, educate, and ultimately protect creators about this type of danger.
In the meantime, creators – as is often the case – are forced to fend for themselves, sharing information on platforms like Twitter, and doing their own "investigation" into who may be behind the scammy "partnership offers."
Gesualdi includes a screenshot he says proves that a YouTuber has already lost control of their channel thanks to the scam.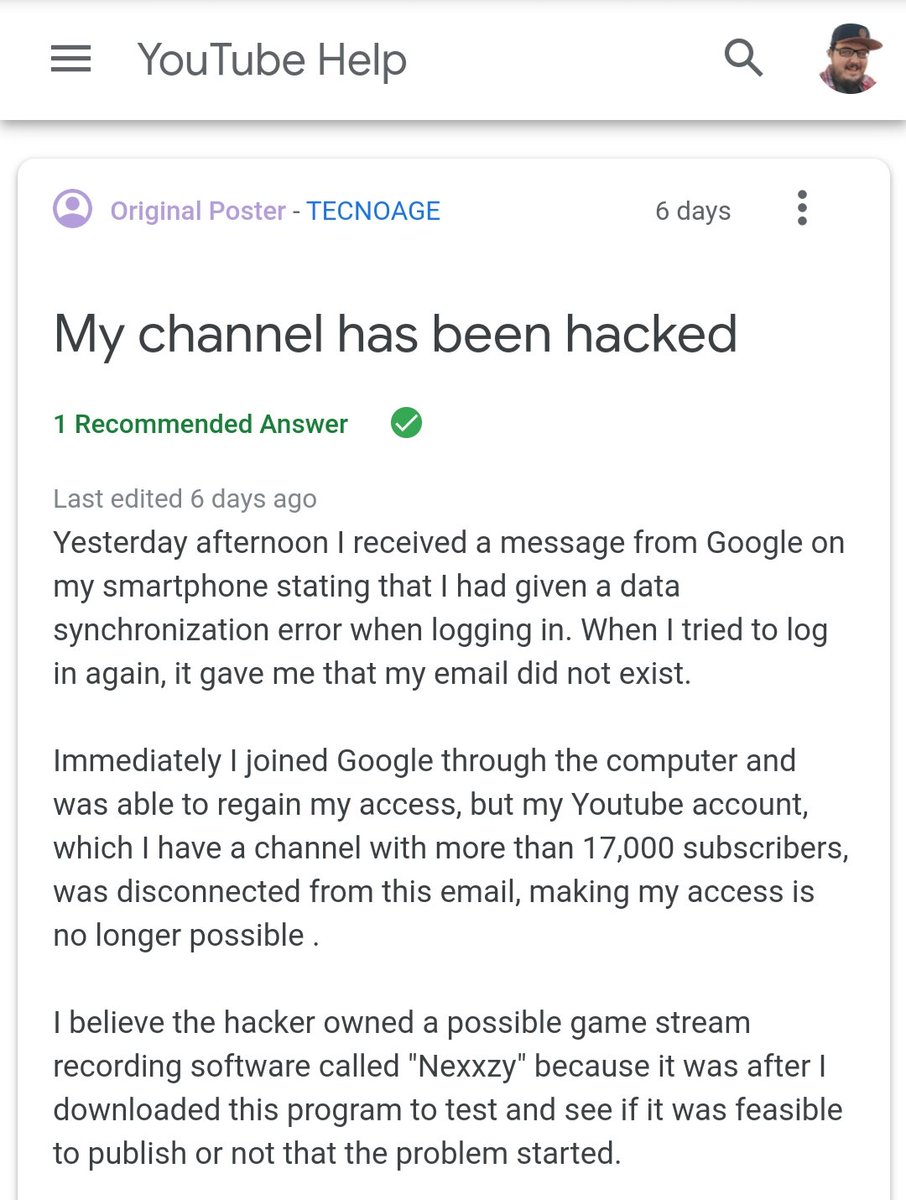 For this reason, he warns fellow YouTubers not to download the program that promises to "pay for a review."
Gesualdi also shared in a tweet that programs not to be downloaded and used include Mygalaxypc, Nexxzy, Vclickbox, Kryptmix, and Hypercleaner. He describes them as "phishing scamware."
One of the commenters on Twitter chimed in to say that they were the victim of something called "Systemforce" – that turned out to be a fake sponsor, they allege.
"I've been hearing about a lot of these hacking attempts all week. It's crazy," the tweet said.