Several top YouTubers with millions of collective subscribers are reporting that the coronavirus is having a major impact on their CPMs (earnings per thousand video views), with some saying their earnings have dropped by 50%.
The reduction in CPMs comes as the coronavirus is causing widespread economic slowdown with many businesses forced to shut down or scale back their operations to help stop the spread of the virus.
This has resulted in lots of businesses cutting their ad spend which is a likely cause of the reduced CPMs on YouTube.
One YouTuber with over 100,000 subscribers said that they had seen a major 50% reduction in their YouTube ad revenue and that this drop off came in the last two weeks.
Another YouTuber with several million subscribers across several channels said that the average CPM rate on their channels has dropped by about 30% in March.
Two YouTubers in the gaming space with 500,000 collective subscribers told us that that their March CPMs are "way down."
One of these gaming YouTubers said they've seen a reduction of between 30% and 50% compared with previous months while the other said their March CPMs are lower than they were in January – a time of year when CPMs are traditionally at their lowest.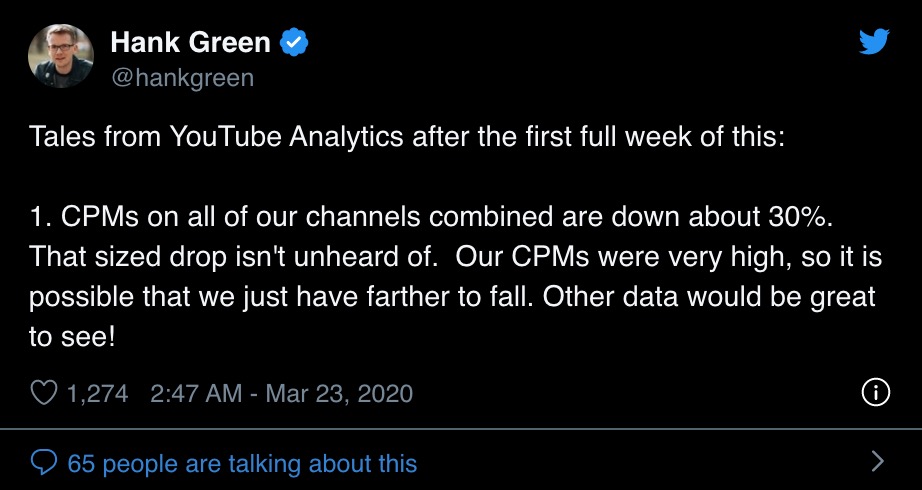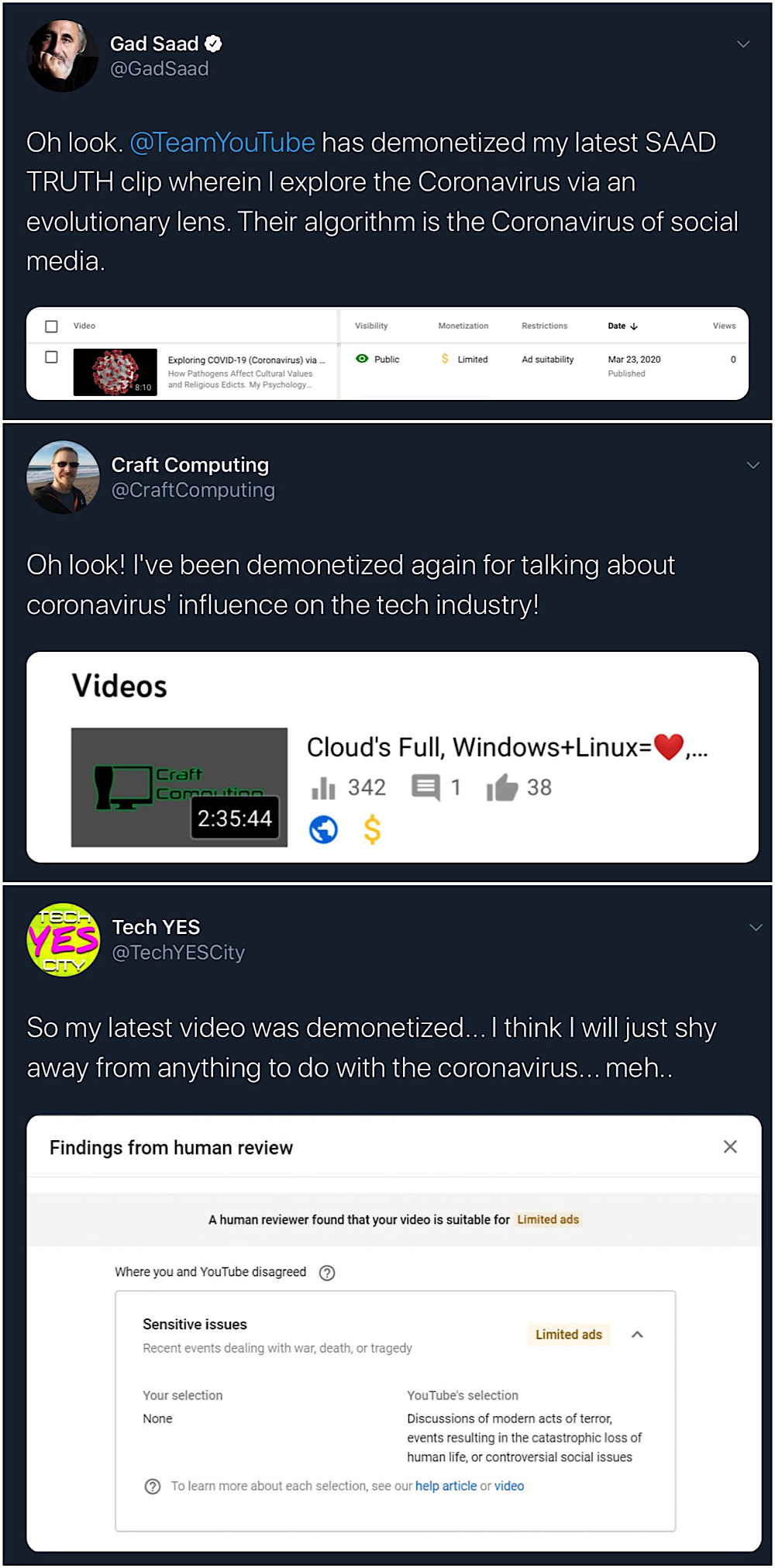 With many businesses locked down for the next few weeks and lots of uncertainty surrounding when businesses will be able to fully resume operations, YouTubers could be dealing with these reduced CPMs for some time.
Data from influencer marketing firm Izea on sponsored post rates during the previous economic recession, which began in December 2007 and ended in June 2009, gives some insight into just how long creator earnings could take to recover.
The data was collected before influencer marketing had become mainstream but showed that the recession had a multi-year economic impact.
During this previous recession, the price per paid blog post fell by 45% between 2008 and 2009 and a further 42% between 2009 and 2010 before finally starting to increase between 2010 and 2011 and then reaching an all-time high between 2011 and 2012.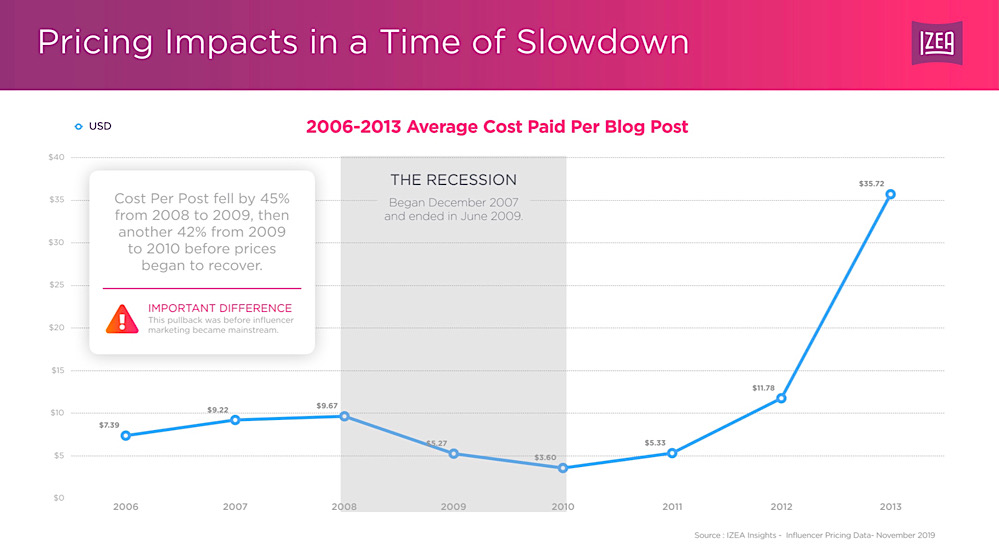 Izea is predicting that the economic impact of the coronavirus will cause sponsored post rates to fall by up to 25% near-term but it has a positive long-term outlook on the market.
While sponsored post rates and YouTube CPMs aren't directly connected, they're both indicative of how much businesses are spending on marketing and promotional activities and a reduction in sponsored post rates will often correlate with lower CPMs.
This reduction in CPMs comes at a time when the changes YouTube has made in response to the coronavirus have also made it harder for independent creators to monetize and get views on their content.
YouTube has ramped up its promotion of "authoritative sources" (legacy media outlets that YouTube deems to be trustworthy) in search, recommendations, and on the homepage for coronavirus content.
Meanwhile, independent creators that mention the virus are often demonetized with YouTube picking and choosing who is allowed to earn ad revenue on videos that mention the virus.