YouTube has censored an episode of former Congressman Ron Paul's political talk show, the Ron Paul Liberty Report, where he discussed several reports that dispute the effectiveness of coronavirus lockdowns, wearing masks, and more.
In the episode titled "Covid Whistleblowers Expose Narrative As 'Total Fraud,'" Paul and the Ron Paul Institute's Executive Director Daniel McAdams discussed the statements of several coronavirus whistleblowers including Dr. Mike Yeadon, a former chief scientific advisor at pharmaceutical company Pfizer, and William Crews, the National Institute of Allergy and Infectious Diseases' (NIAID) former public affairs specialist who recently stepped down after he posted anti-Fauci posts online.
Paul and McAdams talked about Yeadon's comments that the pandemic is fundamentally over, Crews' conclusions that lockdowns and wearing masks were unnecessary, and the public's opposition to a first-generation COVID-19 vaccine.
But YouTube deemed the video to be in violation of its terms of service and took it down within hours of it being published.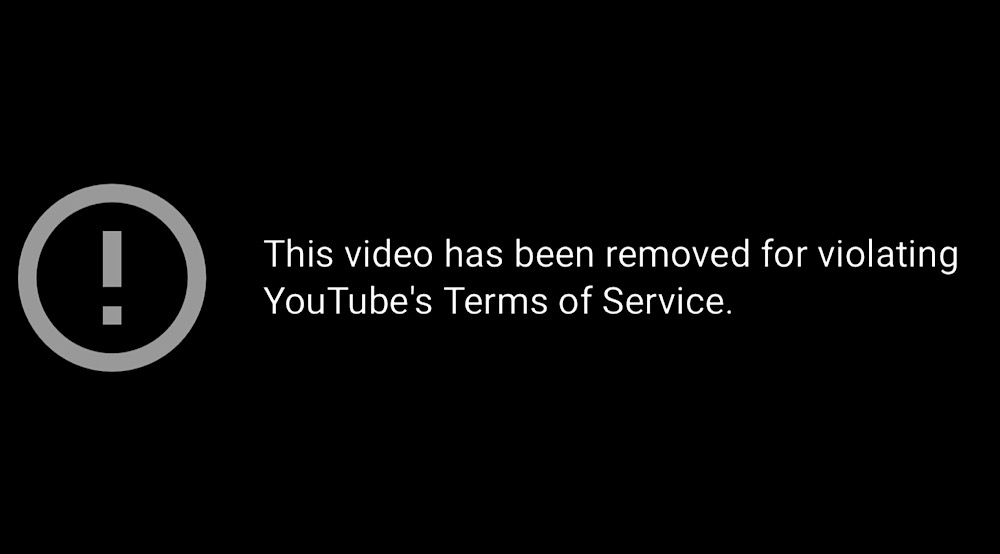 YouTube didn't cite which policy the video violated but presumably, the discussion went against the tech giant's strict "coronavirus misinformation" rules that prohibit anything that goes against the World Health Organization (WHO) and anything that "might" encourage people to ignore stay at home advice.
In addition to taking down the video, YouTube also issued a community guidelines strike against Paul's channel that prevents him from uploading or live streaming episodes of his show for a week and puts his entire channel at risk of deletion if further strikes are issued.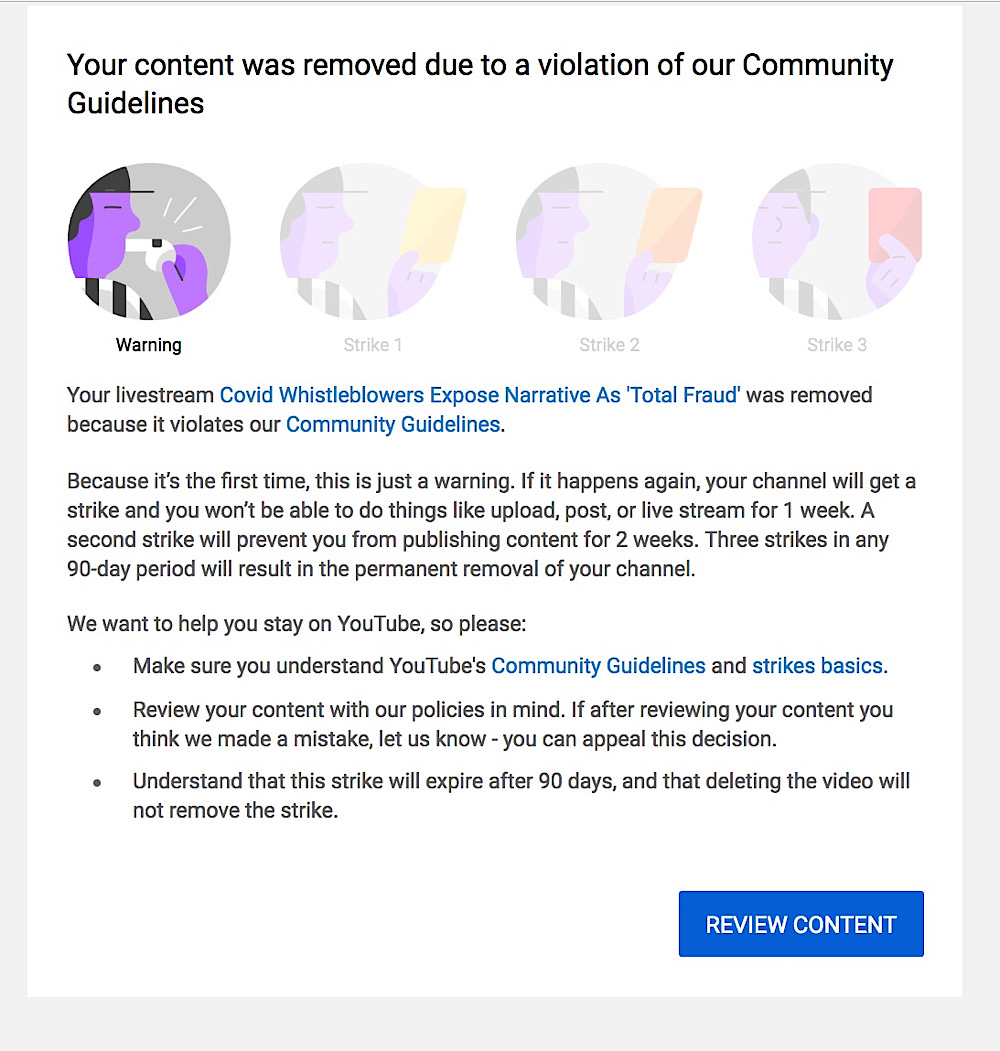 Paul is urging his followers to watch the episode on free speech social network Parler and added: "Obviously we're looking at other ways to bring you the Ron Paul Liberty Report."
The takedown of Paul's video follows numerous other YouTube videos and channels being purged for challenging the official coronavirus narrative.
Over the last few months, independent news networks, doctors, and even the White House coronavirus advisor Professor Scott Atlas have been censored for questioning lockdowns or discussing the drug hydroxychloroquine.
In a surprising move, YouTube recently admitted that it had been over-censoring and deleting non-violative content amid the coronavirus pandemic.
Yet despite this admission, there's no sign of the coronavirus-related censorship on the platform slowing down.

Defend free speech and individual liberty online.
Push back against big tech and media gatekeepers…