An episode on author and podcaster Tom Woods' channel featuring Congressman Thomas Massie was deleted by YouTube. The Google-owned platform claimed that the video violated its community guidelines but did not specify which guidelines were violated other than that the video contained "medical misinformation."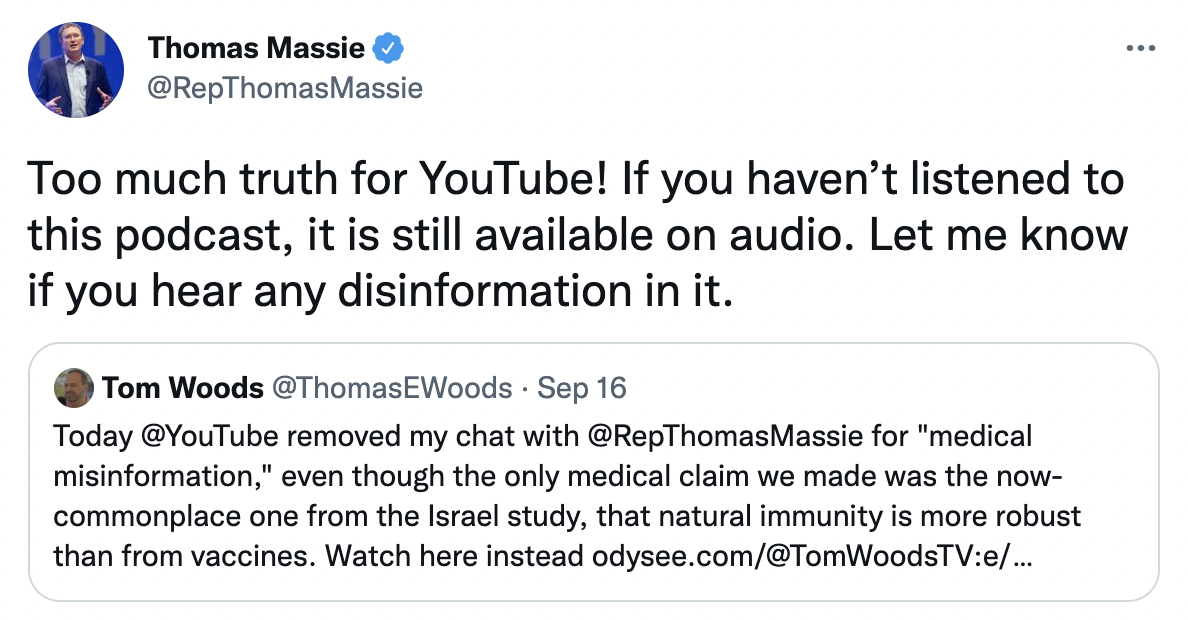 In the interview (uncensored on Odysee), Massie talked about ignoring the mask-wearing mandate in the House of Representatives.
He also asked: "If a vaccination mandate is immoral, is it moral to fake your vaccine card?"
However, he clarified that: "I'm not advocating. I'm asking the question."
Massie is no stranger to censorship on Big Tech platforms. Just last month, Twitter quarantined a tweet from the congressman, preventing people from responding to and sharing it.