YouTube says "Everything you do while in Incognito mode is private." It describes its app's Incognito mode as something that "lets you browse in a session that your account search and watch history won't reflect" and adds that "when you turn off Incognito, your search and watch history is cleared."
However, new evidence suggests that this Incognito mode is not as private as YouTube makes it seem and that watch history from Incognito sessions actually influences users' future home feed recommendations.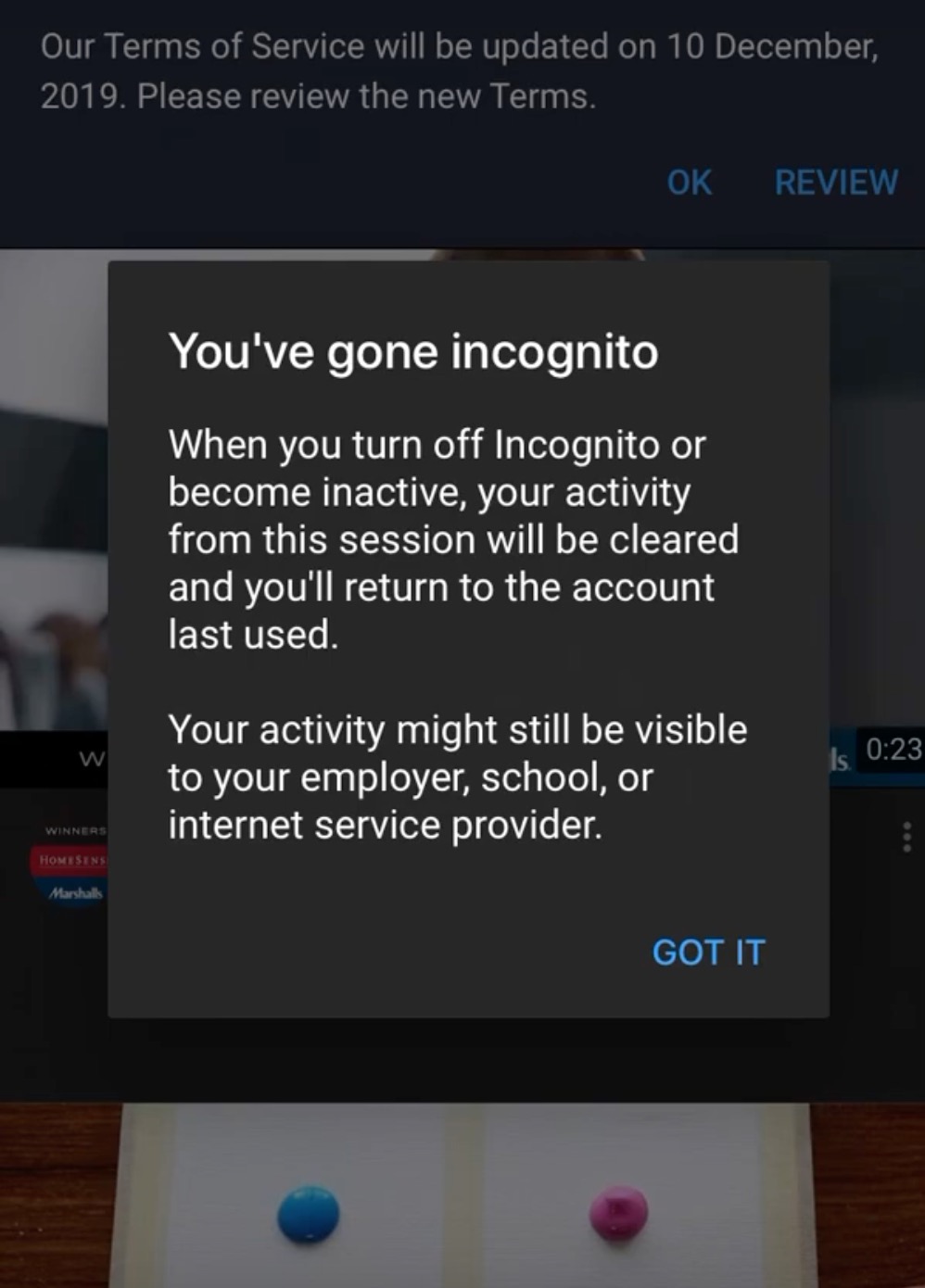 The evidence was discovered by Muhammad Rafay Aleem who said that he's always felt "YouTube's incognito mode is not so incognito" and so he decided to run a test. For the test, Rafay Aleem deleted and reinstalled the YouTube app on his phone which was running iOS 13.2.3. He then logged into his YouTube account and opened and closed several Incognito sessions.
YouTube's description of Incognito mode suggests that Rafay Aleem's search and watch history should be cleared after each Incognito session and have no impact on his subsequent Incognito sessions. However, Rafay Aleem found that his activity in the first Incognito session influenced his home feed recommendations in future Incognito sessions.
In the first Incognito session, Rafay Aleem said that the home feed recommendations seemed random. After looking at the home feed, he searched for "Formula 1," scrolled through the search results, watched one of the Formula 1 videos from the search results for around 10 seconds, and then closed the Incognito session.
Next, Rafay Aleem opened a fresh Incognito session and noticed that there was a Formula 1 video right at the top of his home feed and another Formula 1 video further down the feed.
In this session, he searched for "Toronto" and "Toronto apartment" and scrolled through the search results. He then closed the Incognito session without watching any of the videos.
Finally, Rafay Aleem opened a third fresh Incognito session and scrolled through the home feed which this time contained six different Formula 1 videos.
We replicated Rafay Aleem's test and noticed similar results with the first Incognito session showing no Formula 1 recommendations in our home feed and subsequent Incognito sessions showing a steadily increasing number of Formula 1 videos in the home feed.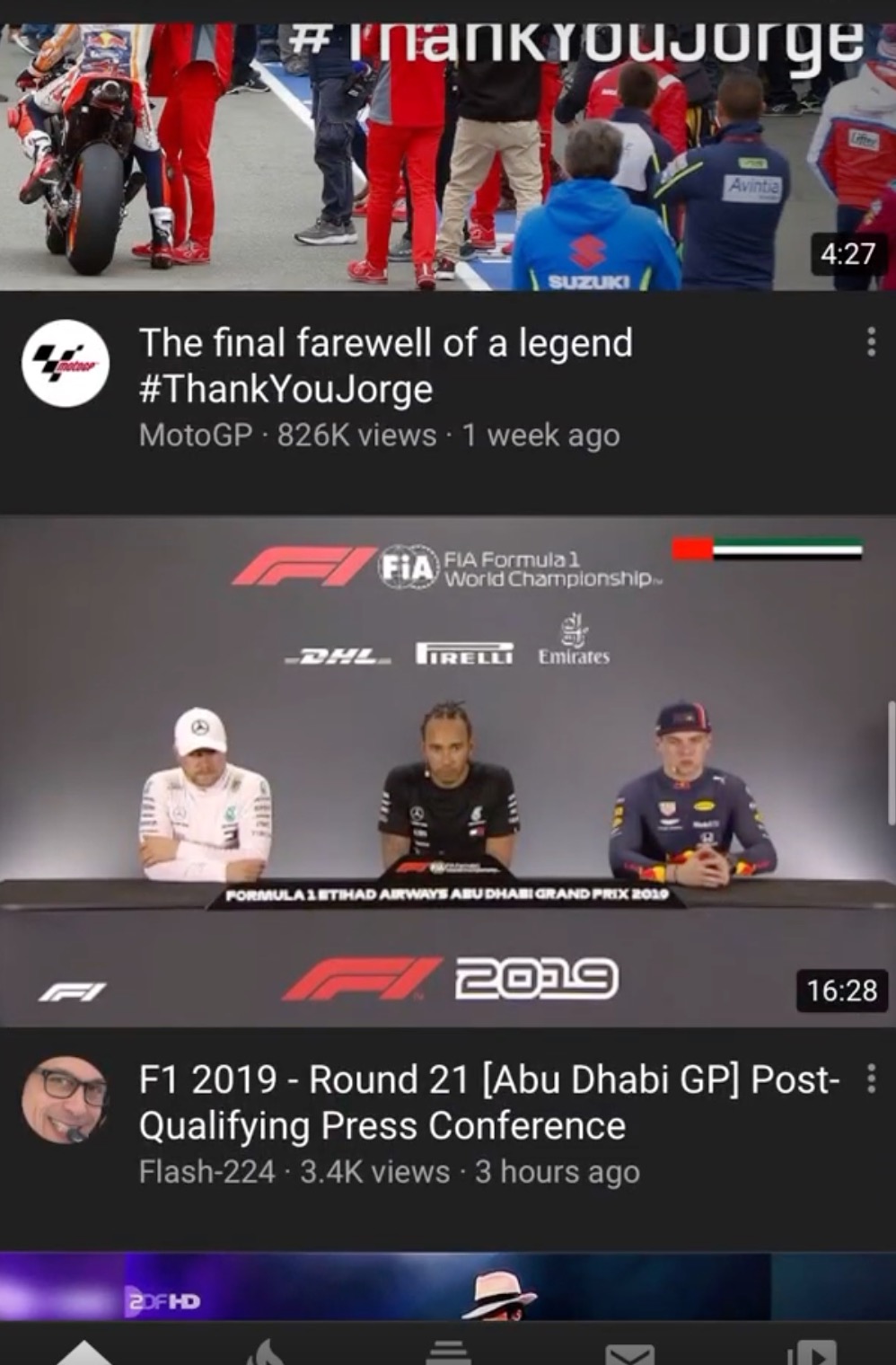 These test results suggest that watch history is collected during Incognito sessions and that this data is used to determine home feed recommendations in future Incognito sessions.
Not only does this seem to contradict YouTube's description of Incognito mode but Rafay Aleem adds that "Youtube not respecting the choice of a user to go private as part of it's own provided feature is extremely misleading."
Recent research on misconceptions about private browsing modes suggests that 56.3% of people believe that their search queries are not saved while in private browsing modes, even if they're logged into their Google account.
These tests revealing that YouTube watch history does influence home feed recommendations in the supposedly private Incognito mode come just a few months after experts warned that Google's new delete history feature is almost useless for privacy. With this delete history feature, the critics and experts claim that Google has already extracted the most valuable data by the time it has been auto-deleted.
Google/YouTube have been approached for comment.