Another YouTuber is struggling with the platform's harmful and often confusing copyright protection system. This time it's the turn of Kerbal Space Program game aficionado Matt Lowne, who has come under fire from copyright holders for using what he was sure was a royalty-free track in his videos.
The creator, with a quarter-million subscribers and more than 55 million views, tried to navigate the system by carefully choosing a legal and copyright-unencumbered audio track – only to fail all the same.
The song in question is "Dreams" by Joakim Karud, widely used on YouTube because the author allows all types of use, including commercial. To add insult to injury, Lowne says he downloaded it from the YouTube Audio Library.
However, in a reply on Twitter YouTube said this was not the case.
"It might be from a channel advertising itself as the YouTube Audio Library," the video giant said vaguely.
Either way, the copyright claims stand, and the result is devastating: a mass demonetization of Lowne's channel. Last Friday, he started receiving huge amounts of copyright notices against a majority of his videos on YouTube. YouTube was informing him that the music featured in these videos – namely, "Dreams" – "may" be licensed or owned by music industry heavyweights like SonyATV, PeerMusic, Warner Chappell, Audiam and LatinAutor.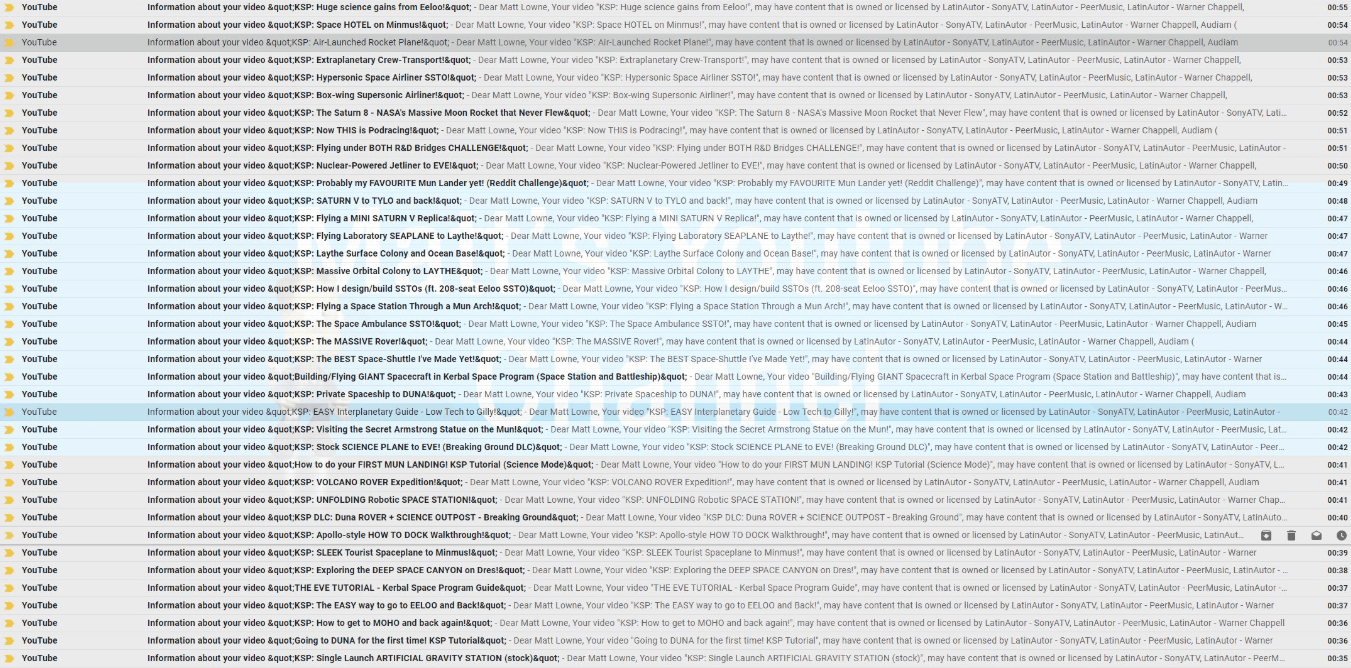 Lowne turned to YouTube for assistance, explaining that these corporations would now be splitting revenue from ads appearing on his videos among themselves, while he gets to keep "what's left of that." The creator tried contesting these copyright claims one by one, but in well-established YouTube fashion, they were all quickly rejected – in his own words, "almost like it's an automated bot or something." That's probably because it is.
Meanwhile, Lowne is leery of appealing all the claims, because unsuccessful attempts result in removed videos and could ultimately lead to him being kicked off YouTube altogether under the "three strikes" rule.
Instead, he is attempting to appeal against only one of the claims and see how that goes. Over on Twitter, YouTube also revealed why a royalty-free piece of music was claimed by the music industry in the first place.
"We were also able to clarify that the song used in your video included samples from 'Weaver of Dreams' by Kenny Burrell, which is what was claimed because Warner Chappell owns the music/lyrics," YouTube said.
But Lowne insists that he got the audio from YouTube's library because he makes sure that he's using the appropriate audio that has the correct rights.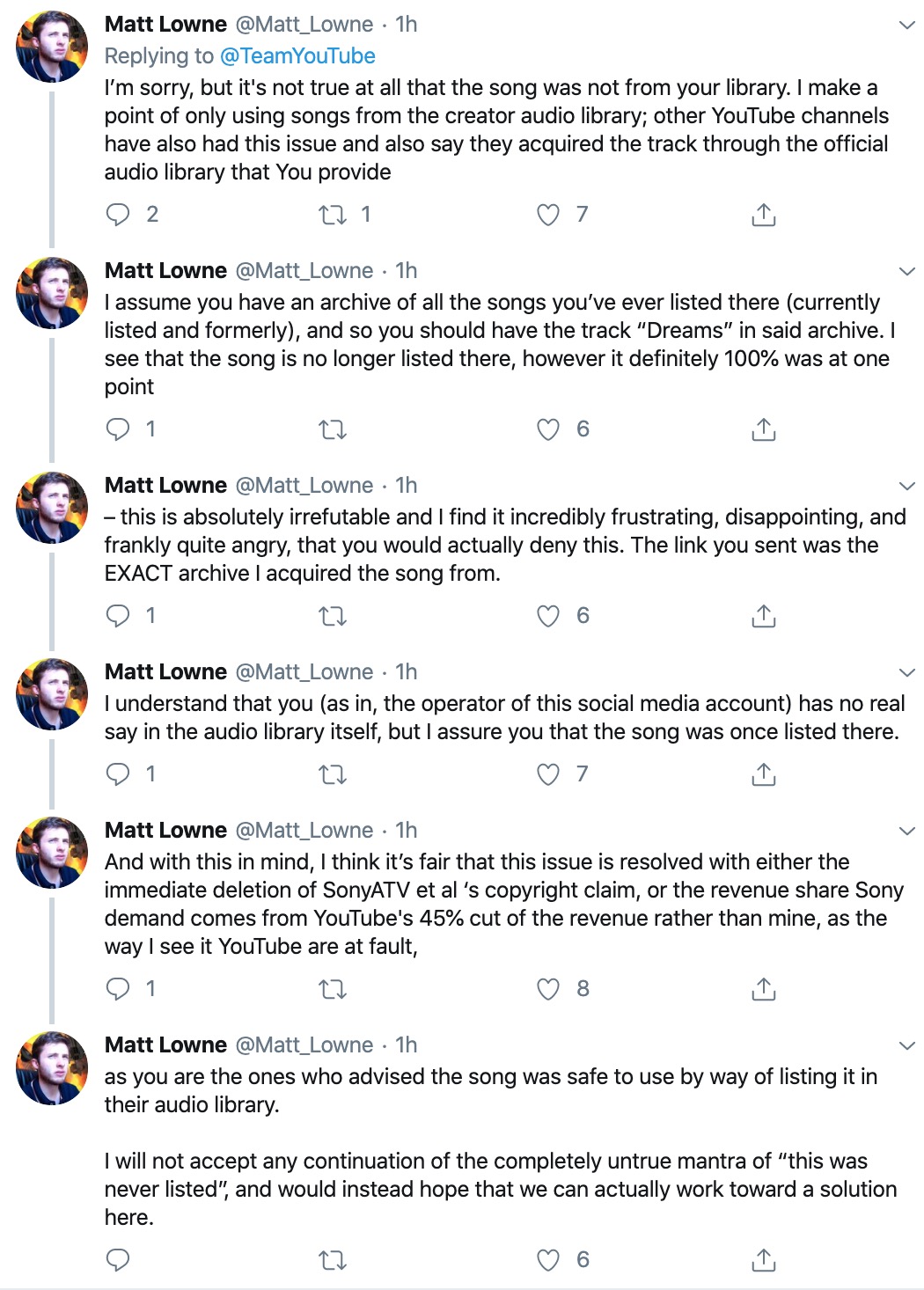 "Dreams" is a popular track used by YouTubers and if these claims continue it could cause major issues on YouTube.