Yesterday YouTube introduced its controversial updated harassment policy which hits creators with harsh punishments for language that "goes too far."
Then YouTube started applying this policy retroactively and removed several comedy and political commentary videos. Although these videos were removed, the channel owners weren't given a strike.
Now YouTube has started issuing strikes as it applies this policy retroactively with popular YouTuber Bearing getting a strike on his channel after a video from January 2017 was recently removed.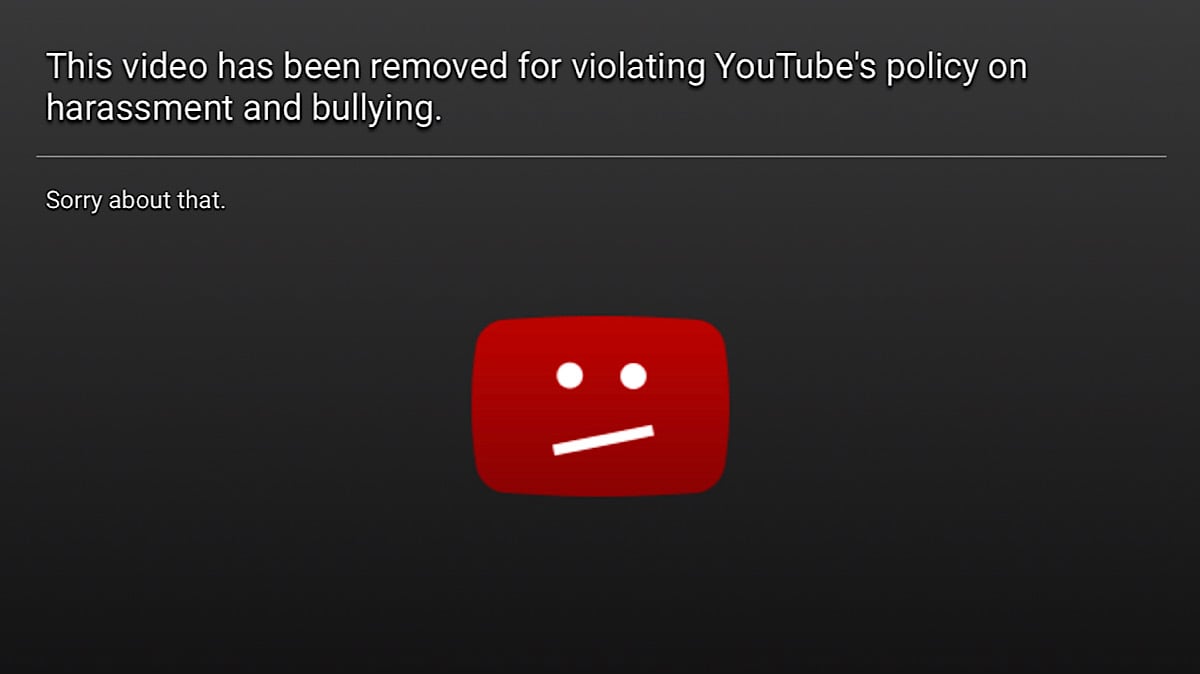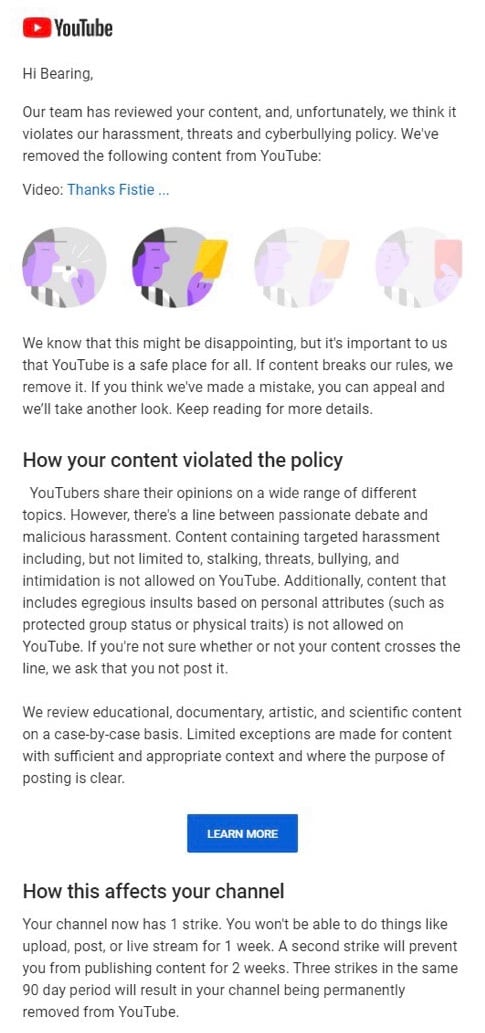 Bearing told Reclaim The Net that he has appealed the strike but the appeal was rejected. YouTube's generic message doesn't provide any specific details of how Bearing's video violates this updated harassment policy.
As a result of the strike, Bearing will be unable to upload, post, or live stream for one week. The strike also stays on his channel for 90 days and if he gets additional strikes during that period he could face further sanctions or even have his channel terminated.
This development raises new concerns for creators and suggests that having videos taken down isn't the only retroactive enforcement tool YouTube is using under this updated harassment policy. Creators could potentially be punished with channel strikes or channel termination because YouTube has retroactively decided that old, previously compliant videos are now in violation of this policy.
This punitive retroactive enforcement isn't the only thing creators have to worry about over the next couple of months. On January 1, 2020, YouTube will be introducing changes that are expected to cut creator ad revenue by up to 90% as part of its settlement with the Federal Trade Commission (FTC) over Children's Online Privacy Protection Act (COPPA) violations.