This month, Facebook started warning users who interact with what it deems to be coronavirus "misinformation" and sending them articles from its preferred source of truth – the World Health Organization (WHO).
As with any program that attempts to prescribe the truth, the problems quickly became apparent.
First, the WHO has been embroiled in controversy for spreading China's propaganda about the coronavirus and this has made many Facebook users skeptical of its ability to act as an effective arbiter of truth.
Second, the Facebook fact-checkers who decide when a piece of content is coronavirus misinformation were recently discredited and accused of bias.
But despite these glaring issues, House Intelligence Chair Adam Schiff is now asking the CEOs of Google, YouTube, and Twitter to implement similar measures.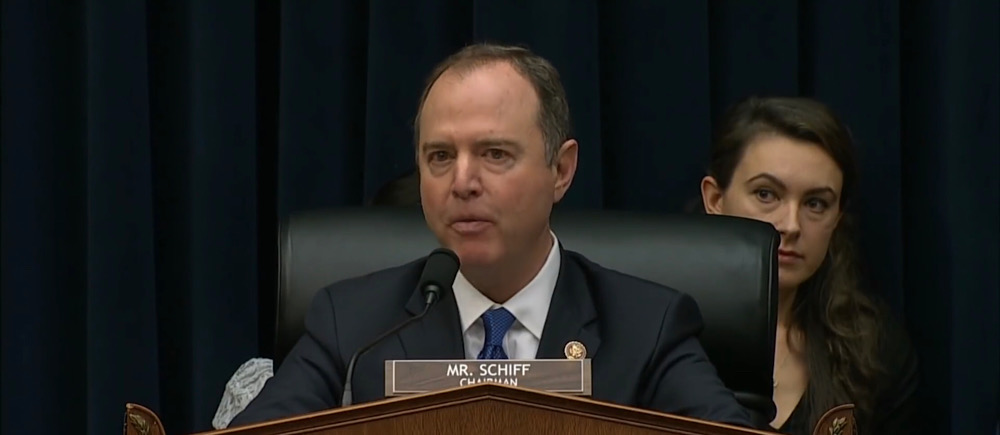 Schiff sent letters to Google CEO Sundar Pichai, YouTube CEO Susan Wojcicki, and Twitter CEO Jack Dorsey this week and urged them to start implementing measures that proactively warn users when they interact with coronavirus misinformation and direct these users to "authoritative, medically accurate resources."
Schiff's letters come as social media companies are placing increasingly far-reaching and vague restrictions on what users are allowed to say about the coronavirus.
YouTube recently introduced a complete ban on anything that goes against the WHO.
Meanwhile, Twitter has banned content that "could" lead to social unrest and YouTube has also banned videos that "might" encourage people to ignore stay at home advice.
Additionally, YouTube has expanded the scope of its strict coronavirus rules beyond just video content and is even cracking down on comments that it deems to contain coronavirus misinformation.