Amazon is facing calls to censor in India over a new Prime Original series, which, according to some Indians, contains religiously insensitive content.
Amazon Prime's new original series "Tandav"' is anti-Hindu, according to some Indians. In fact, several politicians have launched companints with regulators and law enforcement in an attempt to have the series canceled.
"Tandav" is an Indian political drama that resembles the Netflix hit series "House of Cards." Released last week Friday, the show reportedly stars some of the best in the Indian film industry, including actor Saif Ali Khan and celebrated director Ali Abbas Zafar.
The main character of the series is a power-hungry politician who will do anything to become India's prime minister.
However, some Indians have taken issue with the series' depiction of some Hindu gods. Member of Parliament Manoj Kotak, a member of the ruling Hindu nationalist party Bharatiya Janata Party (BJP), wrote on Twitter that he had contacted the Ministry of Information requesting it to "ban the controversial web series." According to Kotak, the show seemed to be "deliberately mocking Hindu gods."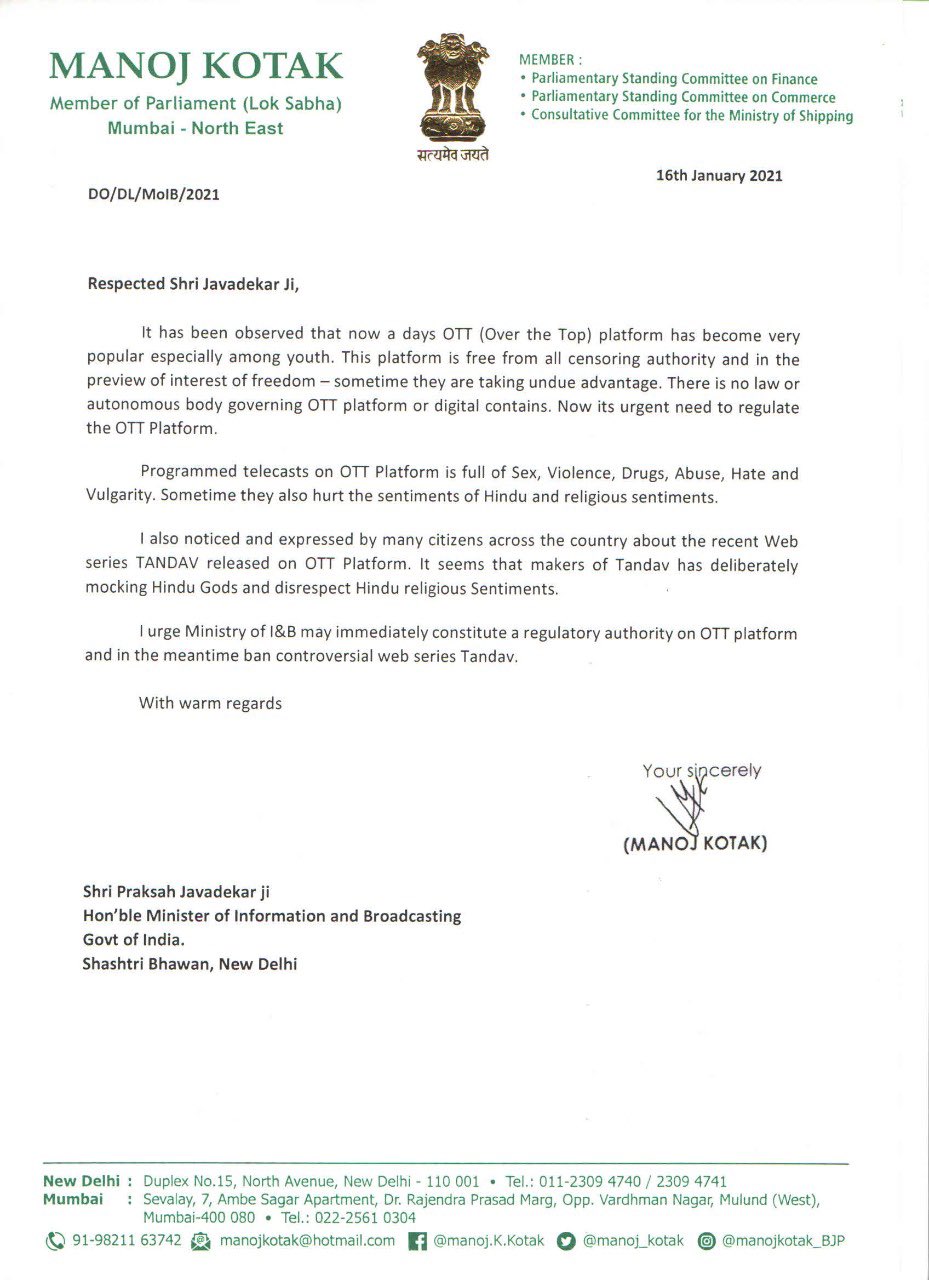 Ram Kadam, another BJP member, went to the police in Mumbai to file a complaint, accusing Amazon of trying to "outrage religious sentiments" and publishing "material that can cause harm."
A police investigation has already been launched in the state of Uttar Pradesh against Amazon's chief of Indian Prime Aparna Purohit and the show's director Zafar.
Zafar apologized on Twitter and posted a statement from the show's crew and cast. The statement read:
"The cast and crew of "Tandav" take cognizance of the concerns expressed by the people and unconditionally apologize if it has unintentionally hurt anybody's sentiments."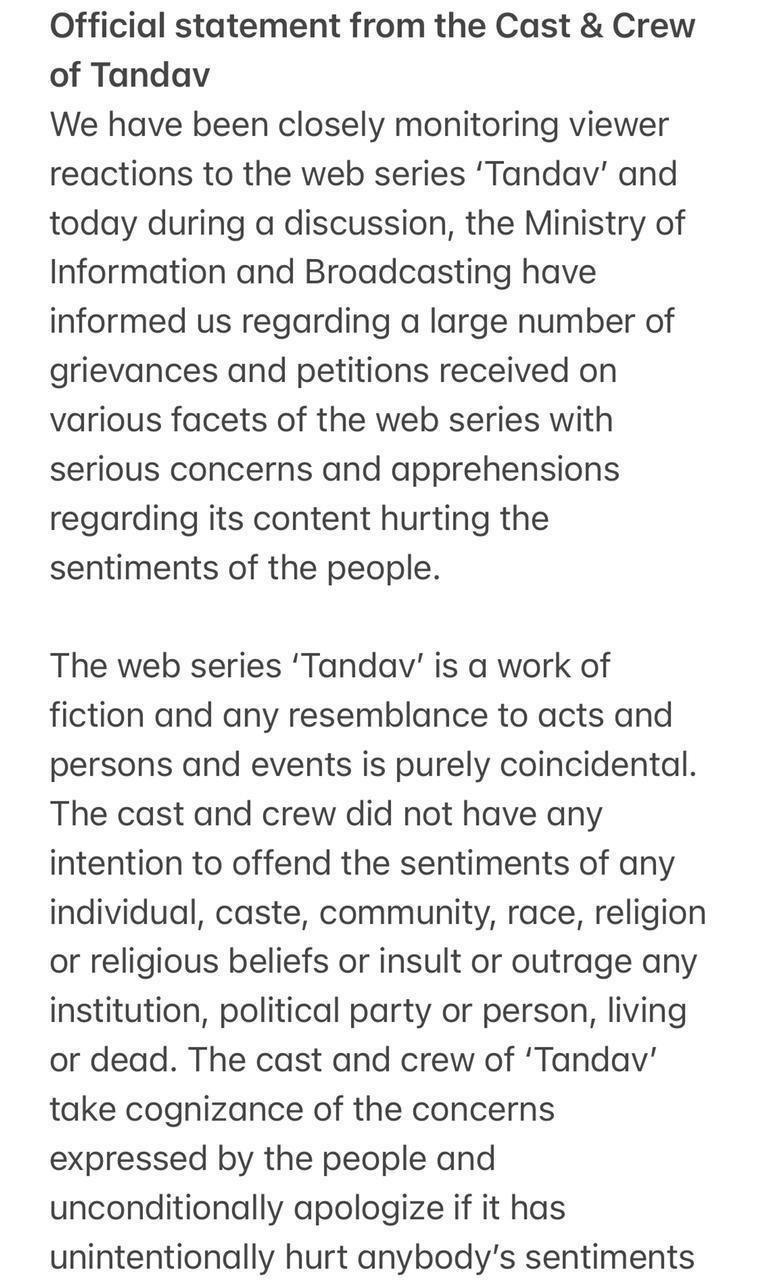 The Ministry of Information and Broadcasting announced Monday that it would contact Amazon about the show.
The "Tandav" issue is similar to a Netflix incident last year that involved the series "A Suitable Boy." Some Indians took issue with a scene that showed an Islam boy kissing a Hindu girl at a Hindu temple.
The issue also comes at a crucial time as the country passed new laws that would see streaming services regulated by the Ministry of Information and Broadcasting. Streaming services like Netflix, Amazon Prime, and HBO could be forced to follow the same rules as traditional media.