YouTube has temporarily demonetized the account of Nelk Boys, a group of prankster YouTubers who went to Illinois State University and posted footage of parties. They recently participated in protests in LA, calling for the lifting of lockdown restrictions to get the gyms open.
In Los Angeles, they held a protest chanting "open the gyms" and "Gym Lives Matter." The video of this protest had more than 1.7 million views.
This was prior to it being revealed that some gyms for government officials in California had remained open throughout lockdowns while all others were closed.
YouTube suspended the Nelk Boys account from the Partner Program for violating the policy on "Creator Responsibility."
After media reports, Illinois State University (ISU) is investigating the matter to determine the students who attended parties. These students could face repercussions from both the university and even the local police.
This story started after the New York Times' Taylor Lorenz posted on Twitter screen recordings of videos the Nelk Boys shared on an Instagram story. The videos were footage of big parties held on the campus grounds of ISU.
https://twitter.com/TaylorLorenz/status/1303857413993365504?
Soon after the videos went viral, ISU's president condemned both the "so-called Youtubers" and the students who attended the parties.
"It gives me no joy to convey my great disappointment in the actions of those who gathered. Hundreds of faculty and staff members at the university have been working nonstop to ensure that your education can continue in a safe and healthy environment. The actions of some were an insult to them, to the town where you are a citizen, and to your families who support you being here," ISU's President Larry Dietz said.
On Twitter, Lorenz and others recommended YouTube take action against the YouTubers.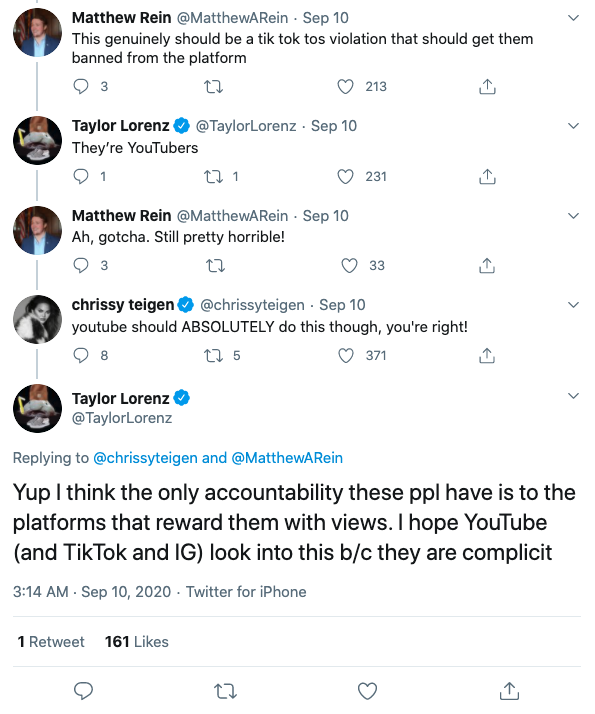 On Friday, YouTube responded by temporarily demonetizing the Nelk Boys channel; for 30 days, they will not earn from their videos.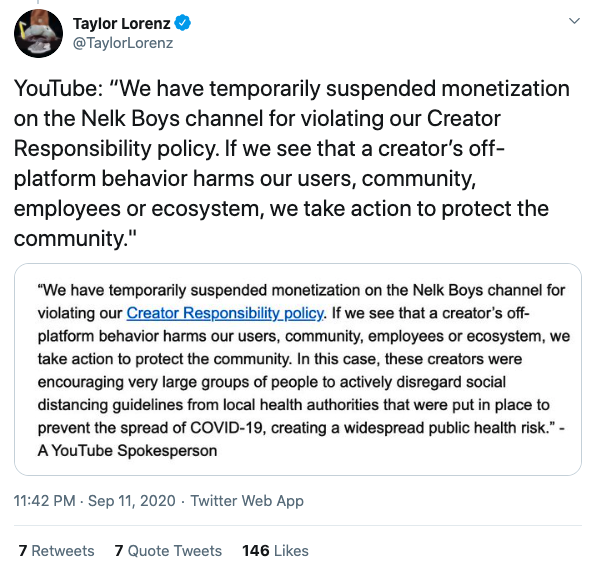 In a statement, a rep said "If we see that a creator's off-platform behavior harms our users, community, employees or ecosystem, we take action to protect the community.
"In this case, these creators were encouraging large groups of people to actively disregard social distancing guidelines from local health authorities that were put in place to prevent the spread of COVID-19, creating a widespread public health risk."