Apple Music has deleted the Kanye West Essentials Playlist, joining in with the growing number of corporations that are distancing themselves from the rapper following his online remarks, widely criticized as anti-Semitic.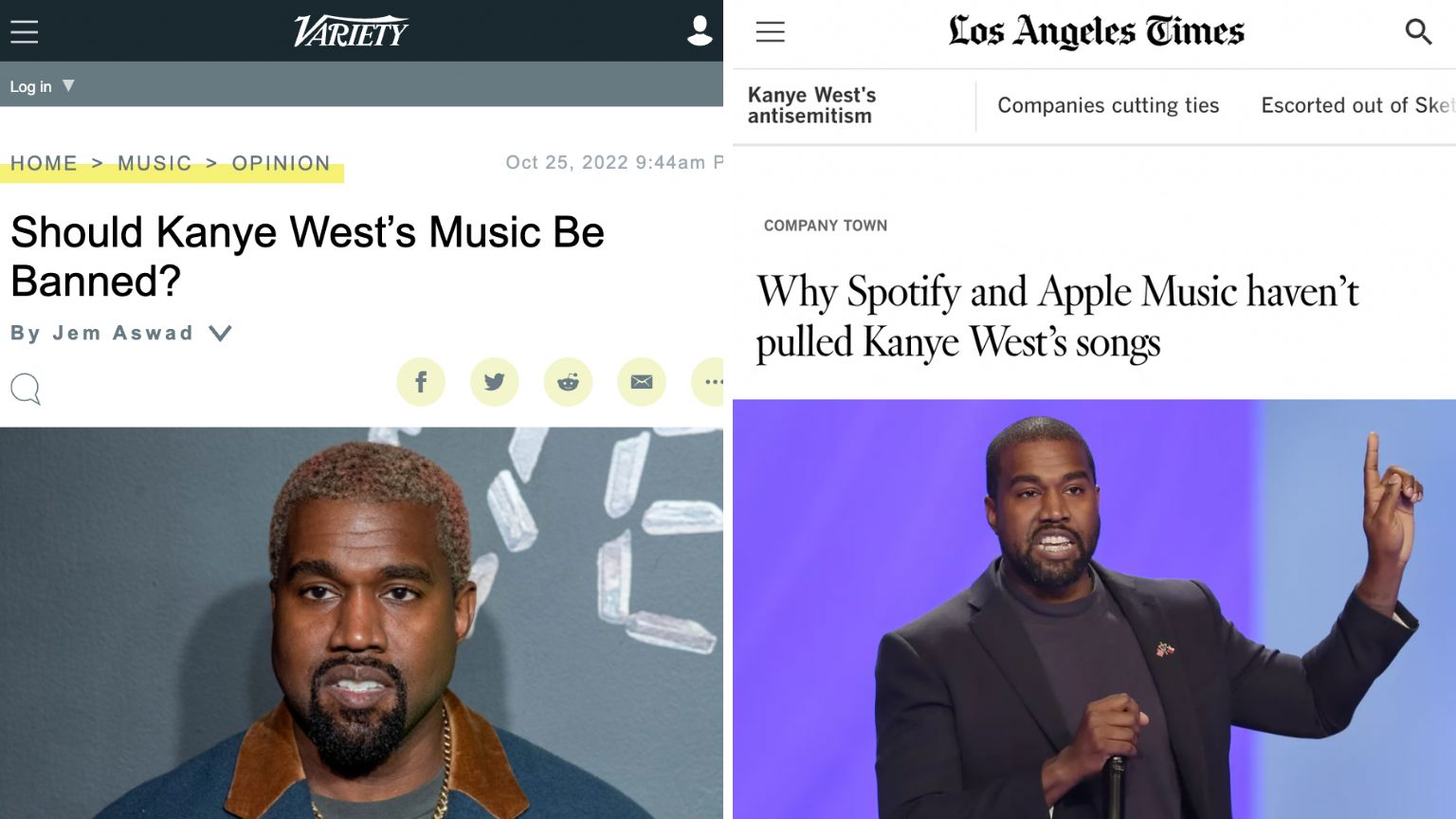 While Ye's music is still available on the platform, the popular playlist, curated by Apple employees or contractors, has been removed.
Apple's move follows growing pressure from some media outlets, celebrities, activists, and members of the public calling for online platforms to ban the artist.
Some on Twitter accused Apple of hypocrisy for deleting the Kanye West playlist, but continuing to carry the R Kelly playlist and About page. Kelly was convicted in a racketeering and sexual misconduct trial, which led to a 30-year sentence. The artist was convicted in September 2021 on all nine charges that he faced.
Kelly was also convicted earlier this year on child sexual abuse material charges and other charges in Chicago.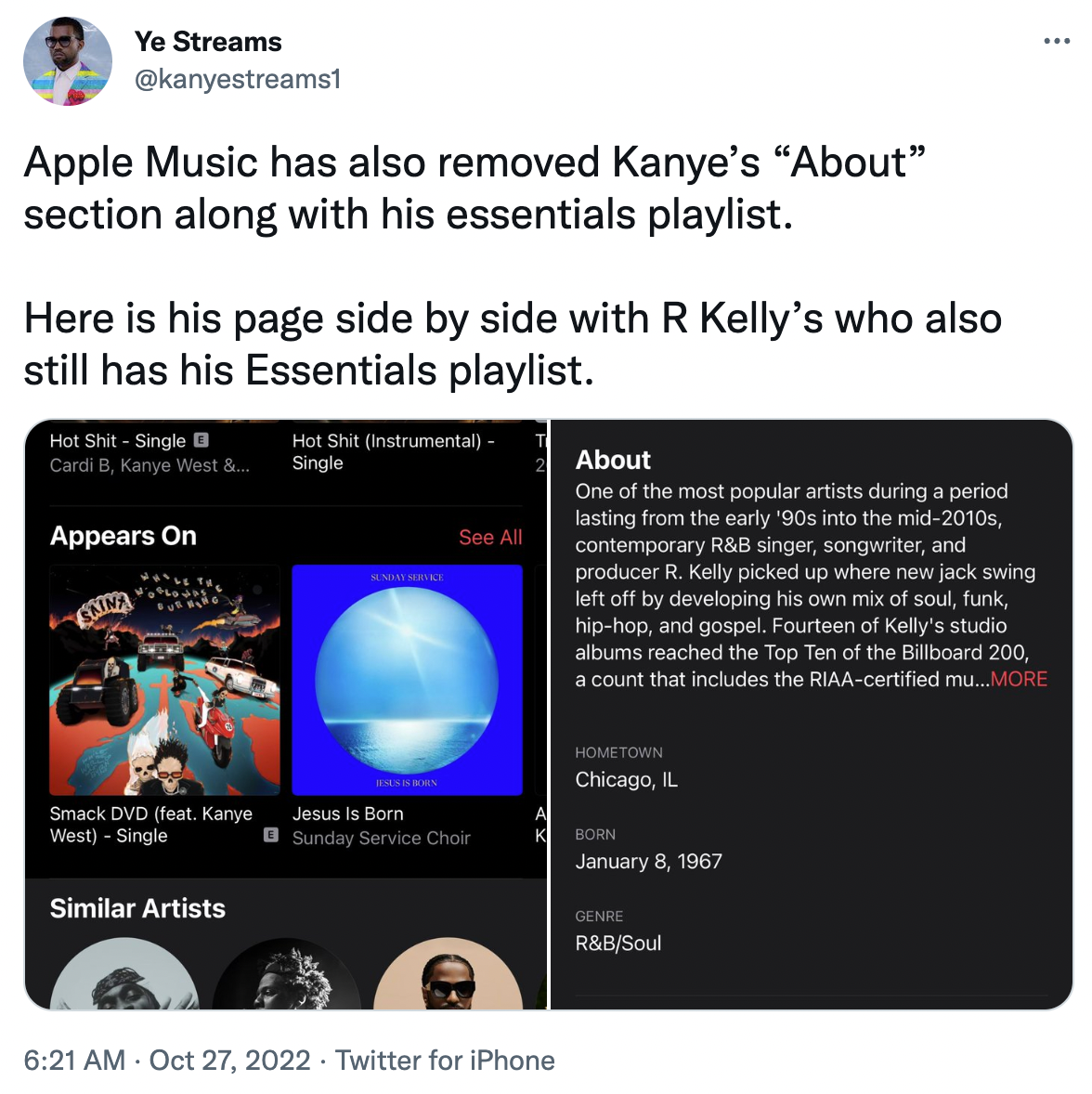 Despite mounting pressure from media outlets, Hollywood, and corporate leaders, Spotify CEO Daniel EK has said that the company will not remove Kanye West's music.
Speaking to Reuters, Ek said that West's recent remarks were "just awful." However, those comments were not made in West's music or other content on Spotify.
"It's really just his music, and his music doesn't violate our policy," said Ek, adding, "It's up to his label, if they want to take action or not."
Def Jam Label, the record label that owns rights to West's music from 2002 to 2016, has not asked Spotify to remove West's music.
Several companies have severed ties with West, including Adidas, Balenciaga, Vogue, and major Hollywood-based talent agency CAA.
Ari Emanuel, a major agent in Hollywood, urged streaming services, including Apple and Spotify, to ban West.