Apart from the continuing territorial and political disputes between the People's Republic of China and Taiwan, many companies try to appease China to stay in good favor. For example, Apple has removed the flag of Taiwan on iOS devices that have the China region set. Further, the latest update has also hidden it in other Asian regions.
Removing Taiwan from the Chinese map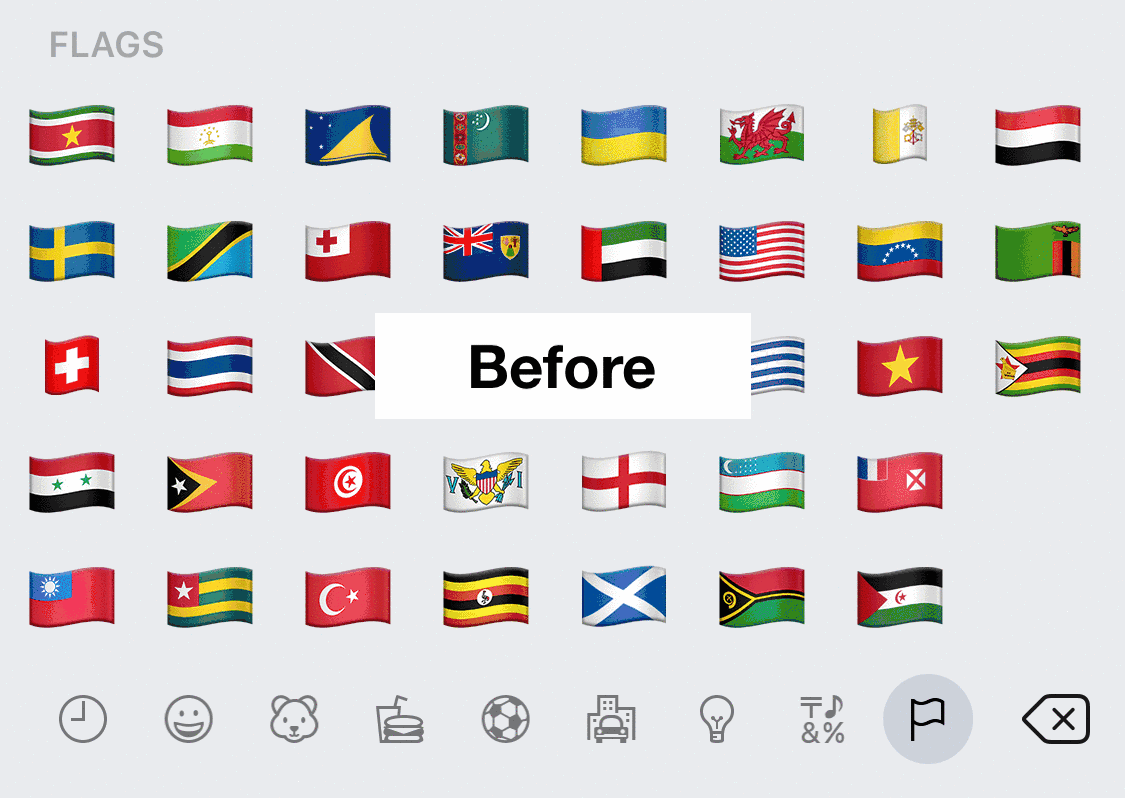 Hong Kong and Macau have joined the list of countries that cannot see the Taiwan flag by default on the iOS 13.1.1 keyboard. However, the emoji can still be found with the help of typing prediction, where when writing "Taiwan" the flag appears among the suggestions.
Although the flag has only been removed if we look for it in the keyboard gallery, it is very likely that in a future update they will remove it from the typing prediction. 
Any device whose region is ZA (Hong Kong) or CN (China) will not have this emoji.
Users from other regions can check this change; they just need the iOS latest version (13.1.1), change the region to China or Hong Kong, and not have as their default language traditional Chinese.
Reclaim The Net can confirm that this pro-China change also affects the default emoji picker in macOS 10.15 Catalina that was released today. This is a change from previous versions of MacOS.
Apple's decision
This move from Apple is not new. It had already been implemented in China, a country that will not accept trade agreements with anyone who recognizes Taiwan as an independent nation. The changes in Hong Kong and Macau seem to be a way to shield themselves as a company from the recent political events that are happening in Asia and stay in China's good graces – something that Twitter has also been doing lately, and something that Apple has been criticized for.
Since 1950, with the end of the Chinese Civil War, the opposition of the communist party has claimed this island, and since then there have been disputes to try to claim its sovereignty from the Chinese government.
In March of this year, there have been a series of protests on the streets of Hong Kong over the possible approval of an extradition law that could be abused by the Chinese government. Since the political environment, in general, is very volatile, many agencies and companies have tried to maintain a neutral position on the issue, although this is seen more like censorship of the internal conflicts in the region.