There is a hashtag on Twitter – #DefundTheBBC – that appeared in reaction to the way the British public broadcaster is handling debates on some very controversial issues, like that around allowing biological males to compete against women in sports.
The BBC is accused of reaching new levels of "bullying" its audience by threatening to report those who disagree with it to the police.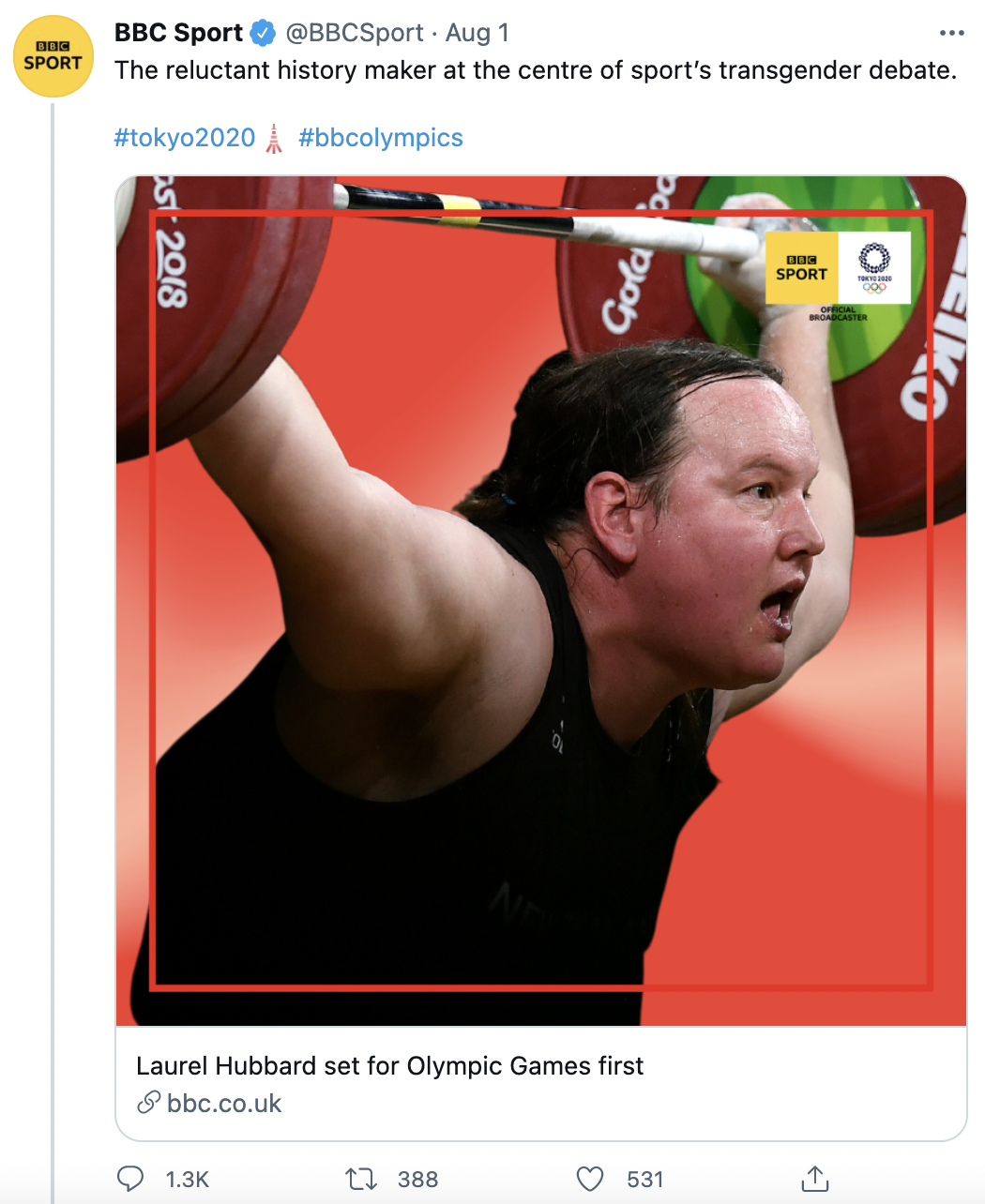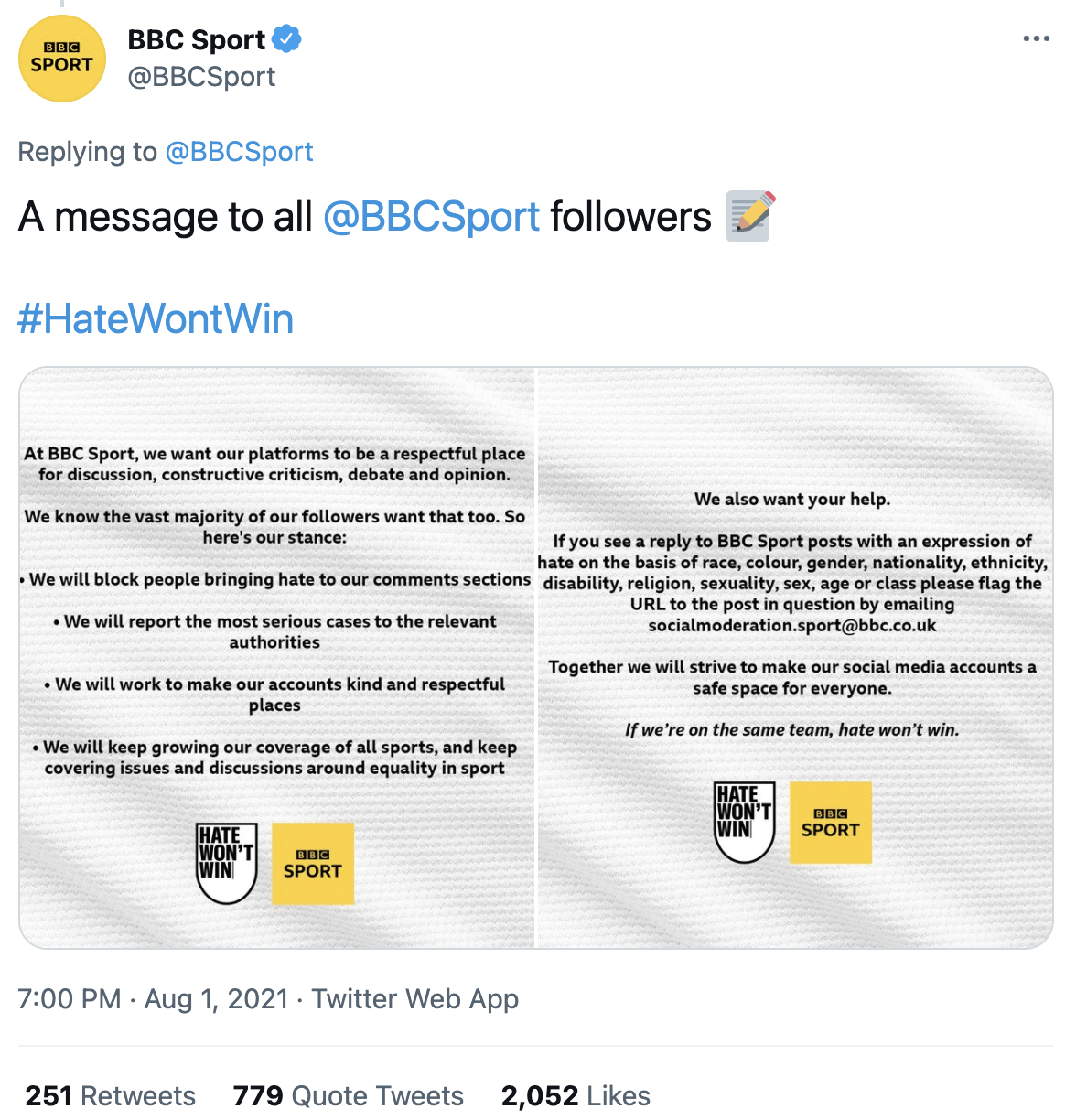 Screenshots show a tweet posted by the BBC Sport account, who are pushing a hashtag of their own – #HateWontWin. The tweet contained a message from the broadcaster to its followers, seeking help from them in spotting Twitter users posting replies to BBC Sport that contain what is deemed to be "expressions of hate" based on race, gender, ethnicity, etc.
BBC Sport followers on Twitter are then urged to "flag the URL" leading to the post and email it to the broadcaster's team called "social moderation."
The aim of this exercise is to create "safe spaces" out of BBC's social media accounts. The message continues by explaining that action taken against those the BBC sees as "bringing hate" is to block them, report what is referred to as "the most serious cases" to the "relevant authorities" – which is taken to mean the police – and continue to cover issues concerning what it calls "equality in sports."
But while the post promises discussions around these sensitive subjects, critics see it as the BBC wanting to have "discussions" where everybody has the same opinion on a given topic, while at the same time resorting to threatening others.
Some Twitter users reacting to the tweet and BBC's behavior defended the broadcaster saying the policy was meant to deal only with severe hate speech, while others thought it showed blatant bias and should be reported to the UK's media regulator.