Carpe Donktum was today banned and then reinstated by Twitter. Donktum has become one of the most popular meme makers on the internet and President Trump has shared his memes on Twitter multiple times. His Twitter account has over 164,000 followers.
While at first the reason for the ban was unclear, it was later revealed that Donktum was suspended for a copyright violation. But what's odd is that the suspension was for a video that was uploaded almost two years ago and had not caused any problems with Twitter until the moment Donktum shared an undercover video from Project Veritas' James O'Keefe that claims to reveal the internal anti-Trump bias at CNN.
"The video remained up on twitter for a full 21 months without issue until… One minute after I posted a @JamesOKeefeIII video exposing CNN. Boom… Banned," Donktum said on Twitter. "Coincidences are inherently strange, it is their nature, but ask yourself why my account was BANNED for a 21 month old video… literally a minute after dropping and EXCLUSIVE bombshell from James," he added.
Carpe Donktum has explored the connection between his posting of the video and the subsequent suspension from Twitter.
At 12.44 Donktum uploaded the undercover CNN video. A moment later, Donktum received a notice that he was being suspended for a years-old video.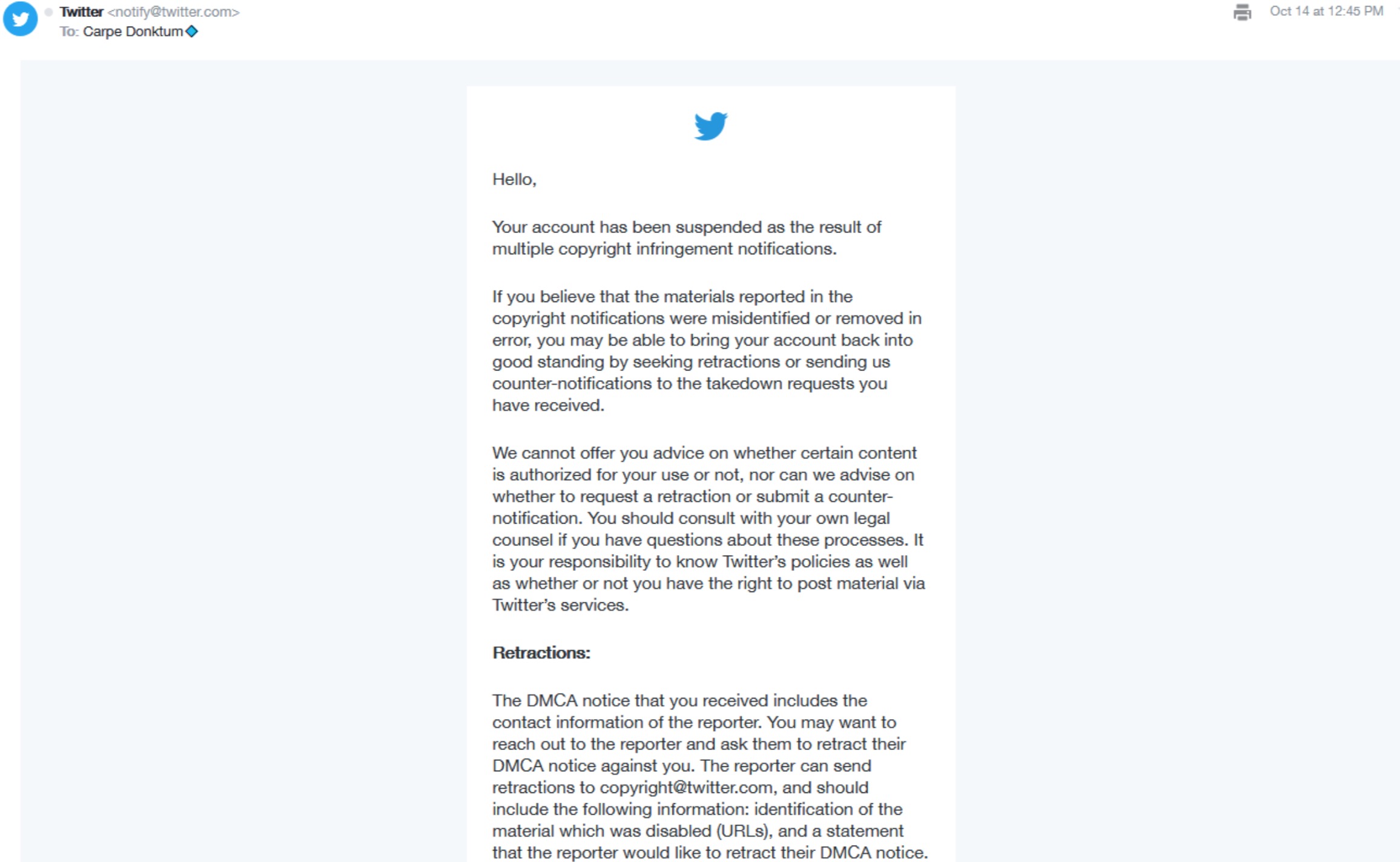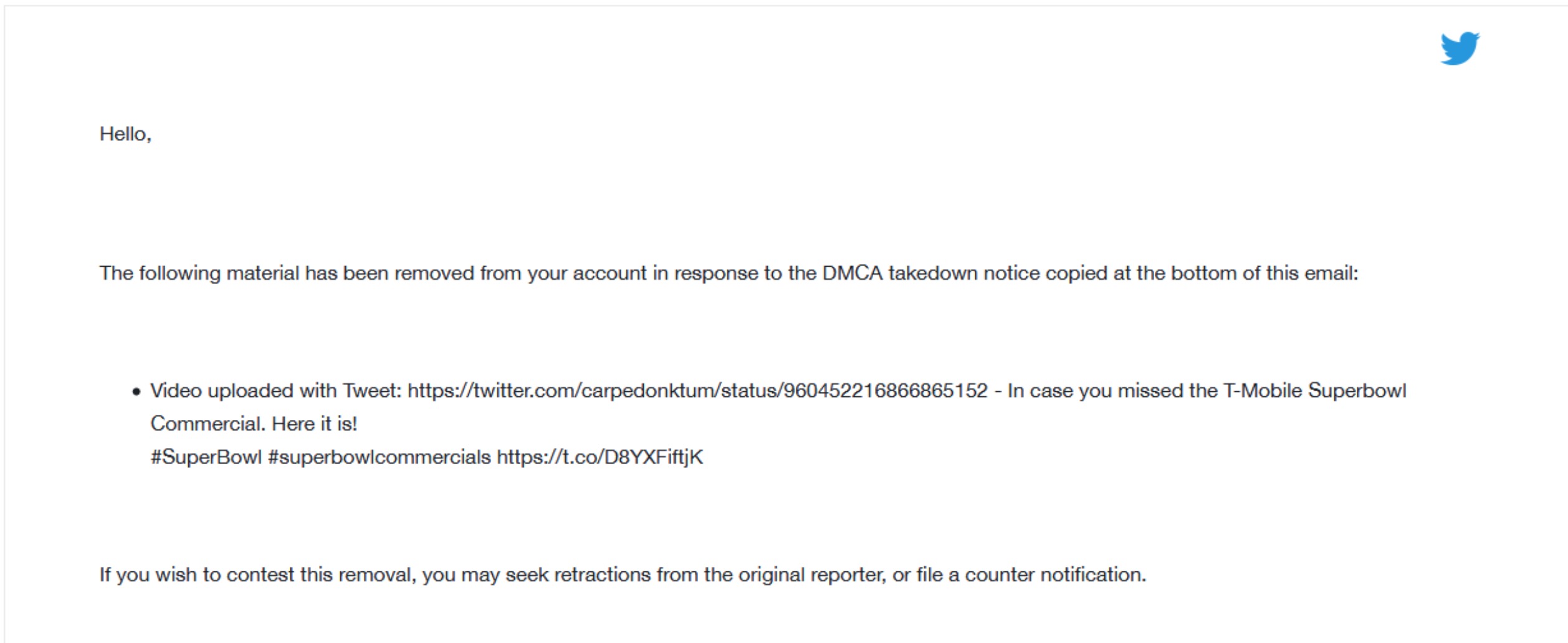 Donktum shared the backstory of the video, including how the video had, at one time, been previously cleared of any copyright wrongdoing by YouTube.
When Donktum was suspended, it was originally thought that it was due to the recent controversy of media outlets getting offended by a meme that recently resurfaced.
Over the last 24 hours, many media outlets have been framing a satirical meme, which played as part of a loop at the American Priority Conference last week, as an "incitement of violence." Some of these outlets linked the meme to Carpe Donktum because it was created by TheGeekzTeam – a contributor to his Meme World site.
Donktum responded to this media campaign in a statement posted to Meme World earlier today:
"During the American Priority Conference, a meme by TheGeekzTeam was part of a loop of meme videos played as part of a meme exhibit. The video, while graphic and violent, depicts enemies of President Trump threatening him and his family and his "over the top" response. MemeWorld has not and does NOT condone ANY violence committed by ANYONE, for ANY REASON.

The Kingsman video is CLEARLY satirical and the violence depicted is metaphoric. No reasonable person would believe that this video was a call to action, or an endorsement of violence towards the media. The only person that could potentially be "incited" by this video is Donald Trump himself, as the main character of the video is him. THERE IS NO CALL TO ACTION.

This attack on the American Priority Conference and a MemeWorld contributor comes from the same New York Times that supported a play calling for President Trump's staff to Assassinate him in the style of Julius Caesar. This attack is yet another example of the Mainstream Media's hypocrisy. The Kingsman video was played on a small tv in an empty room for a few hours during a 3 day event that FEATURED AN ANTI POLITICAL VIOLENCE PANEL."
Carpe Donktum is no stranger to social media censorship. When he launched his Meme World back in August, the site was live for mere moments before Facebook started blocking links to it.