In a press briefing on Tuesday, the World Health Organization's Director-General Tedros Adhano, Ghebreyesus, referring to China's zero-Covid policy, said: "We don't think that it is sustainable considering the behavior of the virus and what we now anticipate in the future."
The United Nations posted his comments, translated to Mandarin, on its Chinese social media accounts.
The UN's post on Twitter-like Weibo was removed shortly after it was published. WeChat restricted users from sharing a similar post by the UN on its platform.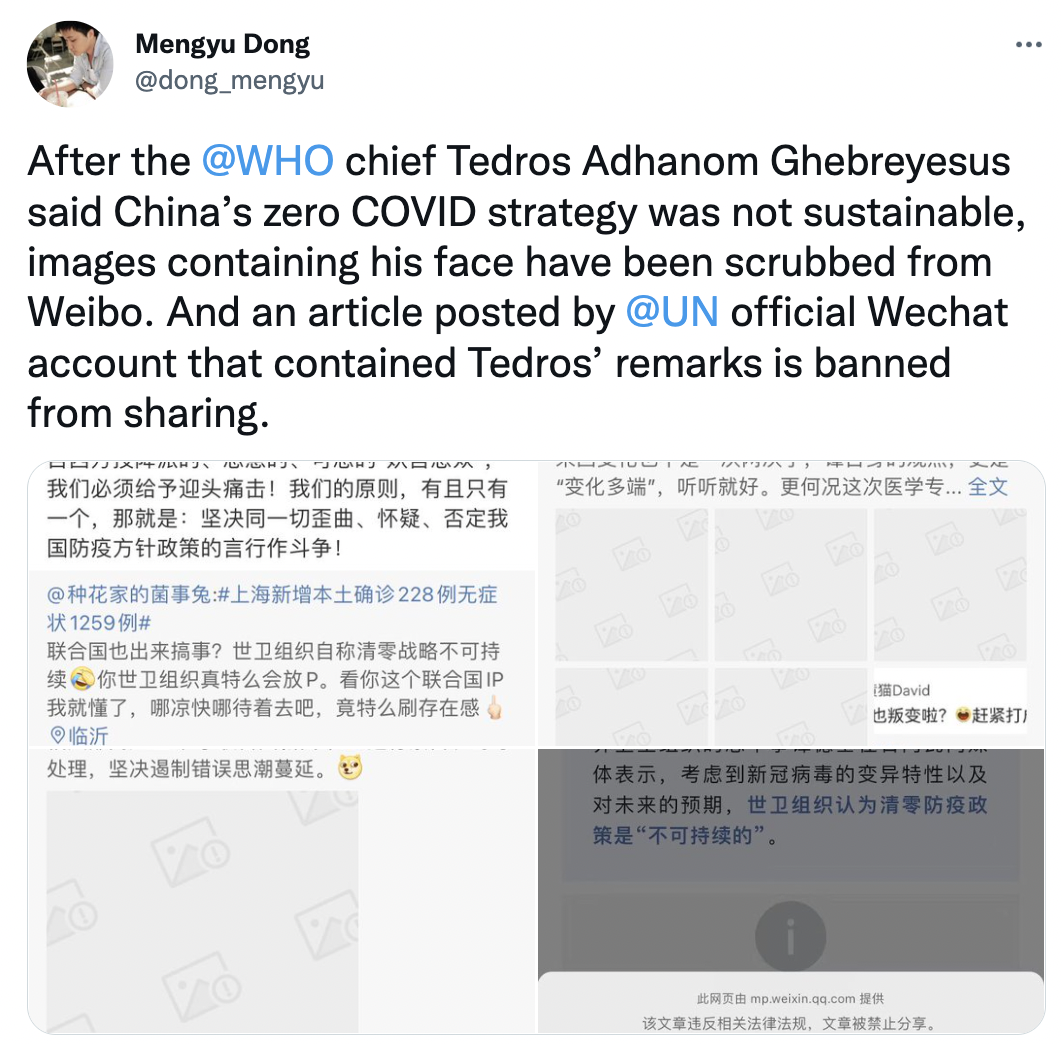 WeChat explained to users that the post could not be shared because the article "violated relevant laws and regulation."
The WHO boss' comments stirred debate on Chinese social media, amid the weeks-long strict lockdown in Shanghai and increasing restrictions on movement in other cities including Beijing. The lockdowns and restrictions have been causing frustration and tension in the country.
Still, China insists on sticking to the zero-Covid policy and warned people against criticizing the policy because it is saving lives.