On January 4, Sony China's Weibo account was suspended, the official reason being violating related laws. However, according to social media users in China, the account was suspended over a post from 2022 that was deemed an insult to martyr Qiu Shaoyun.
On October 12, 2022, Sony China posted a line from a poem by late Chairman Mao Zedong that said, "When the flowers were in full bloom, she smiled among the bushes." The quote accompanied a photo of the head of a black dog in the midst of red flowers.
The verse was initially meant to praise the plum blossom during the snow and it symbolizes the tenacity of members of the Communist Party of China in the face of hardship. However, Chinese social media users deemed it an insult to Qiu Shaoyun, who sacrificed himself during the War to Resist US Aggression and help Korea when adversarial troops attacked using incendiary explosives as his team lay in wait to ambush.
To avoid giving away the position of his team, Qiu burned to death in bushes instead of saving himself. Chinese social media users noted that Sony China published the post on the anniversary of Qiu's death, and pointed out that the dog and flowers appeared to be a depiction of Qiu's death.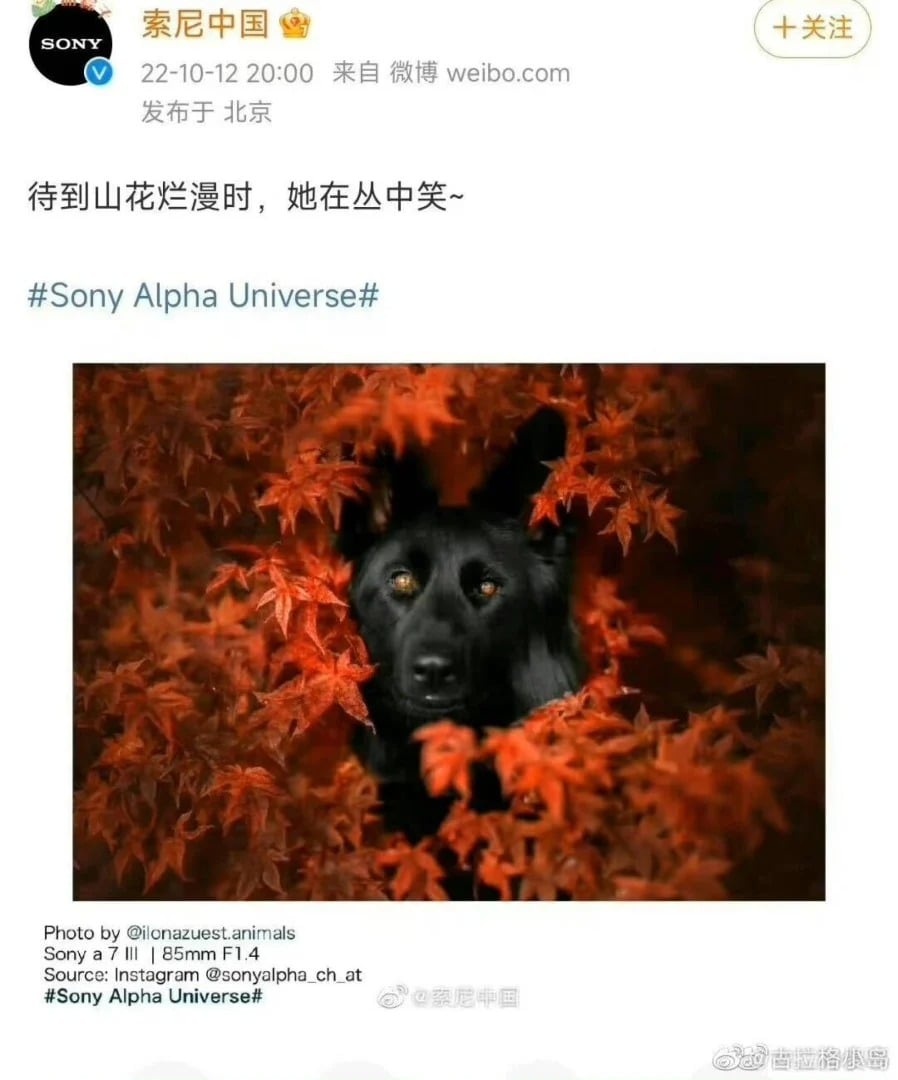 Last week, Sony China was forced to remove the post and had its account suspended.
Some have said that Sony's post on the day Qiu died was a coincidence. But, according to the Global Times, a state-controlled news outlet, Sony has made such mistakes in the past.
For instance, in June 2021, Sony announced the release of a new product on July 7, 2021, the day of the Lugou Bridge Incident, which is known in the West as the Marco Polo Bridge Incident. The incident marked the beginning of China's war of resistance against Japanese aggression.
On December 13, 2019, the day China commemorates the victims of the Nanjing Massacre, Sony launched new noise-reduction earphones using the slogan "never compromise."
The publishing of these posts on important days has been viewed by some as Sony's resentment towards China and a violation of a law that protects martyrs and heroes from slander, and insult.
Sony has been previously punished for violating the law. For instance, for the July 7 post, Sony China was fined 1 million yuan.
According to the Global Times, the October 12, 2022, post was an indirect effort to humiliate a Chinese hero and that's why confirming the violation took so long.