Chris Sky, a prominent anti-lockdown campaigner from Canada has had his Instagram account banned. A spokesperson of the Big Tech company had confirmed the same.
"We removed Chris [Sky] from Instagram for multiple violations of our Community Standards. We will not tolerate content on our platform about COVID-19 that could lead to harm, including harmful vaccine misinformation and content promoting widely debunked hoaxes."
Chris Saccoccia goes by the name "Chris Sky" online and has so far spoken at many anti-restriction rallies. With a little more than a quarter of a million followers on Instagram, Saccoccia was accused of spreading conspiracy theories on the platform.
Sky became outspoken in the recent past as he pulled several protests, starting from founding an anti-mask group called "Mothers Against Distancing" to organizing anti-mask raves.
Sky also went on to create "mask exemption cards" and organized events for people to gather in large masses and shop without any masks.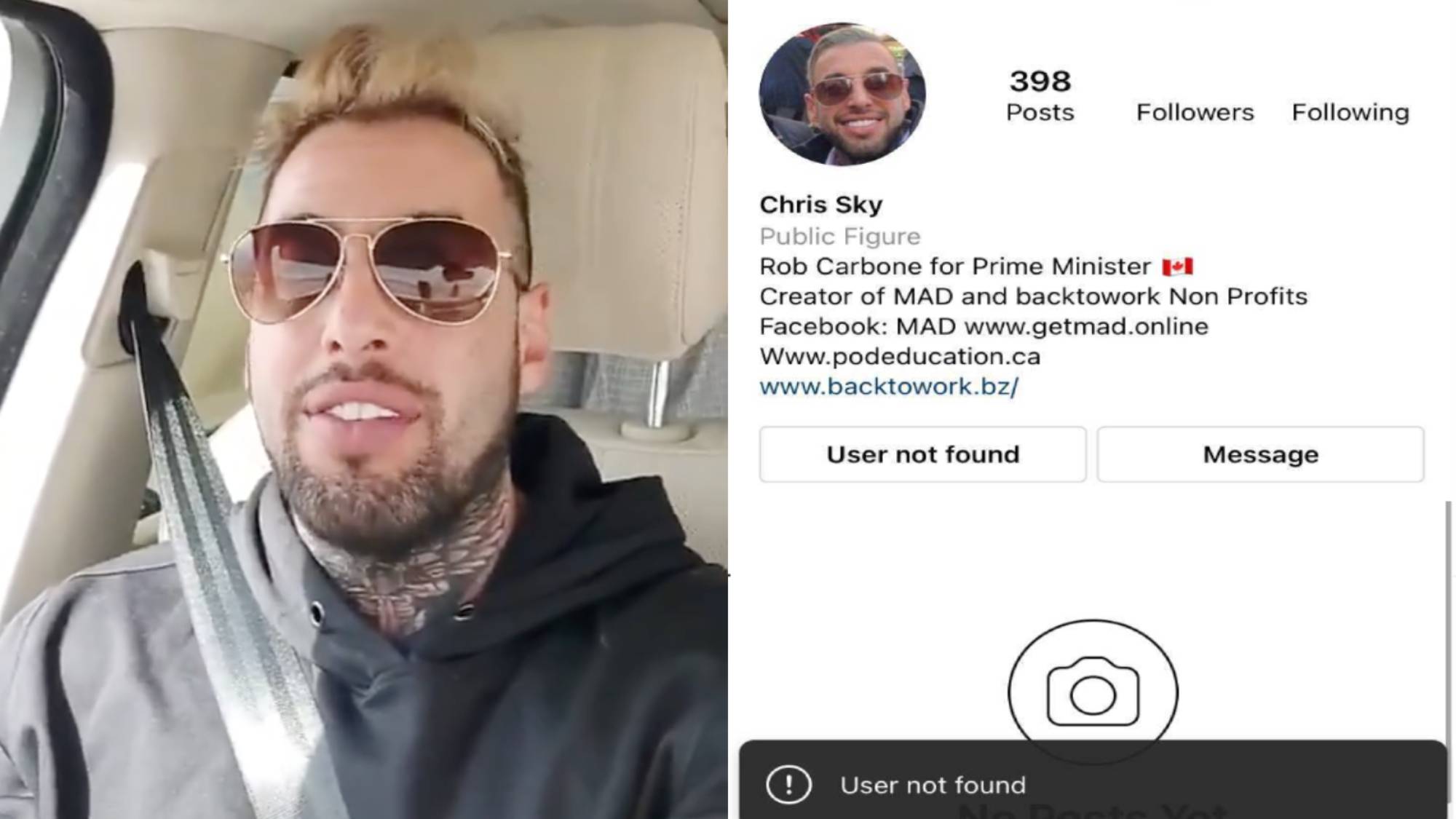 At the start of the pandemic, Sky went viral with a video where he predicted the pandemic would be used to curtail people's rights.
Facebook ended up banning the Facebook group of "Mothers Against Distancing" and has now ousted him from Instagram.
Sky is also now not allowed to create any new accounts in the future. Sky is also on the no-fly list of Canada, thanks to his social media posts.
After being kicked out of Instagram, he wrote on Twitter saying that his account was banned in order to stop his cross-country tour. As he cannot fly, the reason why mentioned above, Sky is now being forced to drive across the country.
"Instagram just disabled my main account because they know I'm about to get to Calgary," said Sky in a video he posted online.
"SURPRISE THEY ARE SO SCARED OF ME SPEAKING IN CALGARY AND VANCOUVER THEY ARE DELETING ALL MY SOCIAL MEDIA. AND THEY SHOULD BE," wrote Sky.