Internet behemoth Cloudflare is being sued by American Clothing Express Inc., which designs and manufactures wedding dresses, over Cloudflare's failure to terminate "repeat copyright infringing" sites.
Allure Bridals and Justin Alexander are two companies that operate under American Clothing Express Inc.. They spend hundreds of thousands of dollars per year on photoshoots featuring models wearing their dresses. However, these photographs are being deployed by unauthorized overseas websites in an effort to falsely direct potential customers towards off-brand replicas of their dresses.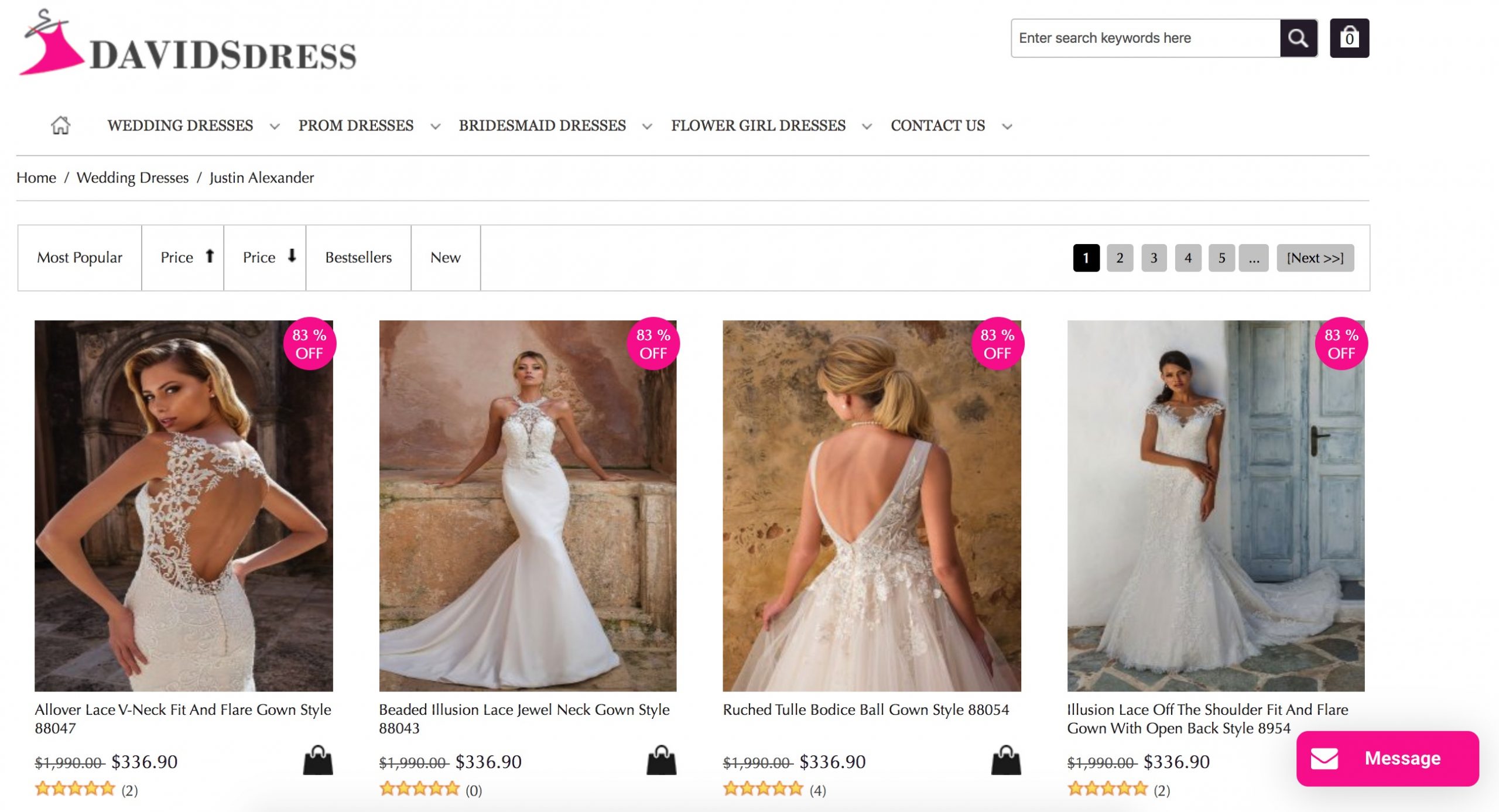 ACE claim to have sent 7,000 DMCA complaints to the CDN provider with no result, Torrent Freak reports. Since most of the offending websites are located in China and South East Asia, nor Cloudflare nor their hosting companies are able to compel them or be compelled to take down the content.
The two companies included in the filing a list of 99 websites, all of whom are or have been customers Cloudflare, employing their CDN and DNS proxy services to mask their IP address which would make public their hosting provider. Cloudflare claims to have passed on the DMCA requests to the offenders, but did not follow up on them or take any further action.
This isn't the first lawsuit of this kind that Cloudflare has received. Back in November 2018, a very similar case was brought against them by Mon Cheri Bridals and Maggie Sottero Designs, also wedding dress designers and manufacturers. In that case, Cloudflare had also received "hundreds of takedown notices" and "failed and/or refused to respond to those notices by terminating its services to infringers." Cloudflare responded denying that notices were ever made and denied knowledge of the infringement, but a federal judge didn't buy it and denied their motion to dismiss back in July.
In December 2019, a Virginia federal jury ruled that Cox Communications was liable for $1 billion after determining that the ISP didn't do enough to stop repeat infringers on more than 10,000 copyrighted works, which is a double what Cloudflare would be liable for in the ACE case – but thousands of other repeat infringer websites also depend on the outcome of this case.