Last week, Internet Service Providers (ISPs) in Austria received new instructions to block a new batch of domains and IP addresses, including the IP addresses of security and content delivery provider Cloudflare. The instructions came from legal action taken by Satel Film GmbH, DOR Film, and collecting society Wahrnehmung von Leistungsschutzrechten GmbH.
Non-compliance with blocking instructions can lead to legal action. So the ISPs had no choice, despite the fact that blocking the Cloudflare IP addresses affected a wide variety of non-piracy websites.
Local outlet Der Standard reported that Austrians started complaining about the unexpected website outages. In the past, ISPs were allowed to provide their input on blocking to the Austrian Regulatory Authority for Broadcasting and Telecommunications (RTR). However, that is no longer possible.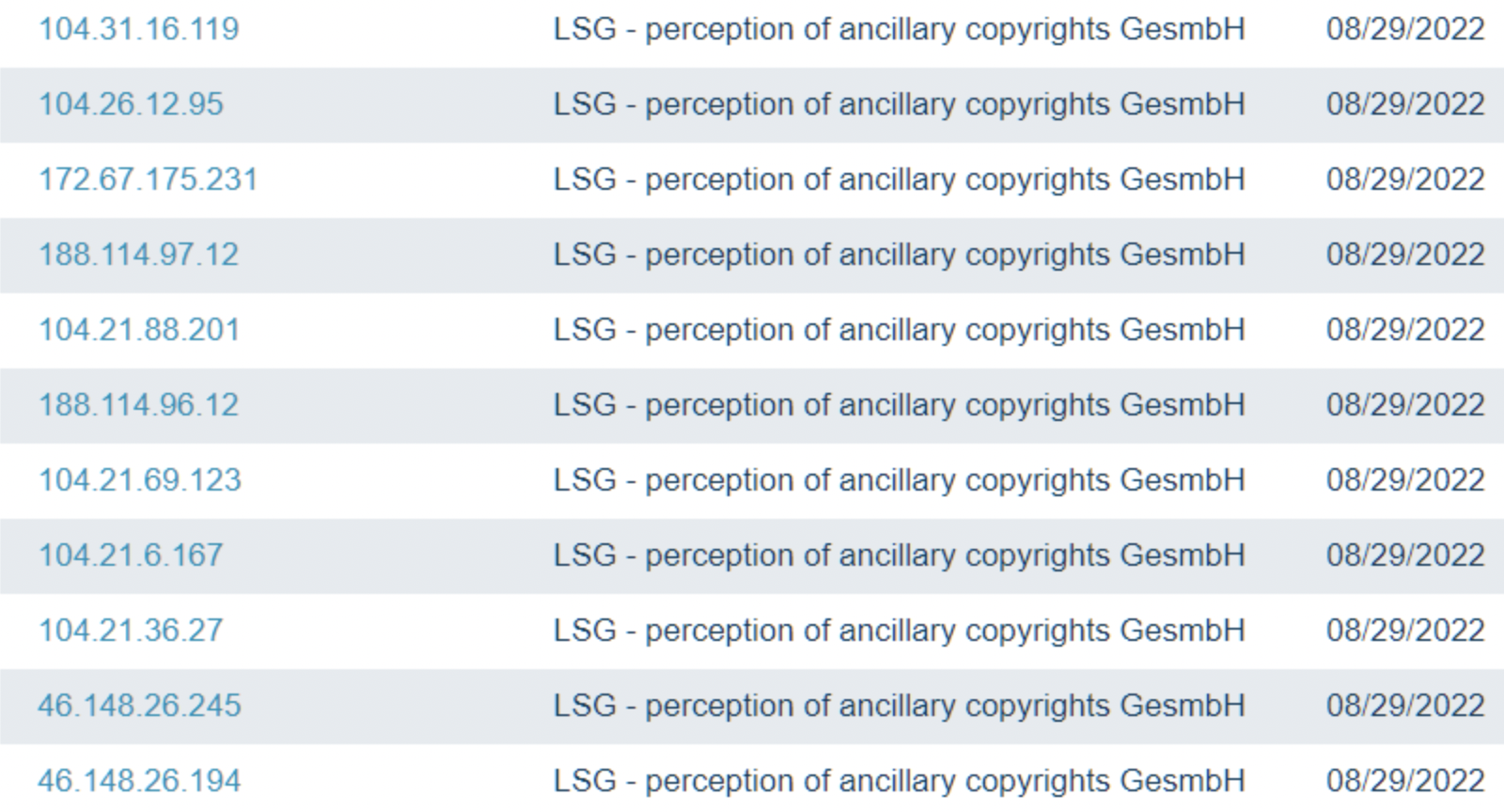 "In the past, RTR had the option of a determination procedure. Internet providers could use this to check in advance whether a block is permissible or not. However, this procedure no longer exists due to a supreme court ruling," the company told Der Standard.
ISPs can still provide their input, but only after the blocking has been implemented and the damage done.
In a statement to Torrent Freak, Cloudflare said that it was working on a way to get its IP addresses unblocked, and has called on the public to pressure the government to lift the blocking.
"We are currently working on finding a technical solution for the affected websites. At the same time, Austrian Internet users are being asked to put pressure on politicians. Perhaps then the knowledge will prevail there that the blocking of IP addresses always has undesirable side effects," the company's statement read.
Blocking in Austria and other European nations not only results in innocent sites being inaccessible but also, due to lack of public oversight, it can be done without any explanation being provided. If the ISPs did not publish what they were instructed to block, people would have had broken websites without answers.