UK Member of Parliament (MP) David Davis has slammed YouTube for its temporary removal of a speech where he spoke out against vaccine passports and discussed the importance of freedom.
The video, which is titled "'Vaccine passports, a solution looking for a problem' – David Davis MP," was a recording of a speech Davis gave at a recent event hosted by civil liberties group Big Brother Watch during the UK Conservative Party Conference 2021.
In the speech, Davis described freedom as "the principal reason that the United Kingdom has had a long and illustrious history." He also took aim at vaccine passports and described them as something where "there's no greater current example of this current disregard for our freedom."
But shortly after the video was uploaded to Big Brother Watch's YouTube channel, the tech giant took it down.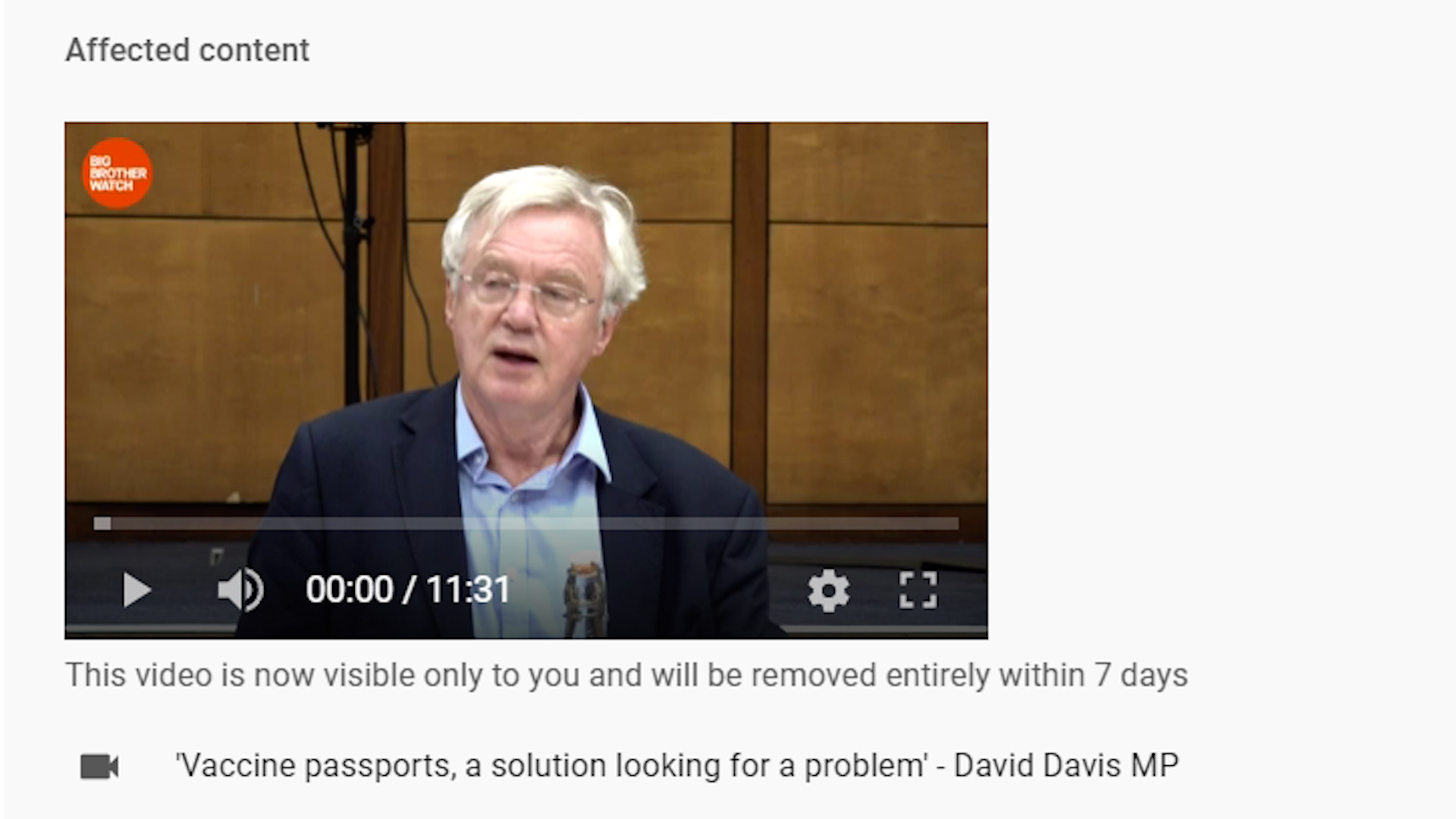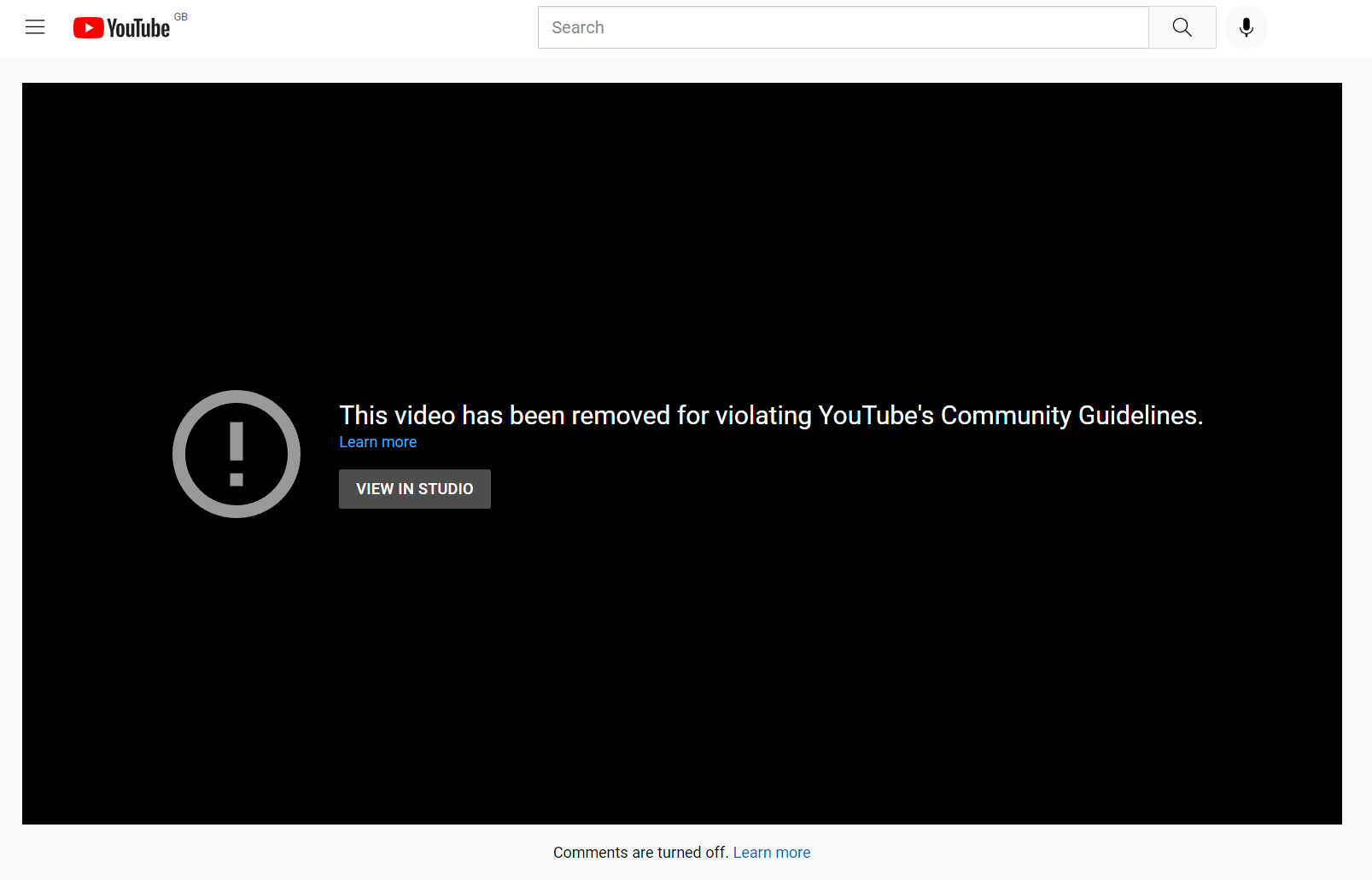 According to Big Brother Watch, YouTube said the video "contradicts expert consensus."
"This is an outrageous attack on free speech," Davis said after the video was taken down. "Throughout the pandemic, we have seen blatant attempts by Big Tech to silence opposition voices challenging the conventional wisdom. This episode serves as a further example of the worrying trend of strangling free speech. My speech at conference was carefully researched, wholly accurate and backed up with the latest scientific evidence."
Davis also used this example of Big Tech censorship to warn about the draft Online Safety Bill which will soon be brought forward by the UK government:
"This harmful piece of legislation is nothing but a censor's charter that only hands more power to these unaccountable Silicon Valley giants. The unambiguous attempt by YouTube to censor my speech is a warning. If YouTube is happy to attempt to silence elected Members of Parliament, then they are also happy to censor anyone uploading content to their services.

The Government must stop the erosion of free speech online. That starts with looking again at the wholly inadequate proposals in the Online Safety Bill."
Big Brother Watch's Legal and Policy Officer, Mark Johnson, described YouTube's actions as "a serious act of censorship from a platform with a growing track record of clamping down on free speech."
"YouTube has become increasingly intolerant of discussion around the pandemic," Johnson added. "If a Member of Parliament and a human rights group can be censored by YouTube, so can anyone. The Government is doing nothing to tackle online censorship but stands to make the problem worse with broad rules clamping down on lawful speech in its new Online Safety Bill. This ought to be a wakeup call to politicians that freedom of speech is under severe threat in the digital world."
The video of Davis's speech was down for two days before YouTube reinstated it. Big Brother Watch noted that the speech was reinstated "without any explanation or notification" from YouTube.
Under the Online Safety Bill that was referenced by Davis and Johnson, the government plans to block or fine social media that fail to fail to remove "disinformation" and "legal but harmful content" and force social media platforms to get their terms approved by the UK government's communications regulator the Office of Communications (Ofcom). The bill is estimated to cost UK taxpayers £2.1 billion ($3 billion).
Not only does this Online Safety Bill impose even stricter censorship standards on tech giants which already already censor millions of posts each quarter but the UK Parliament's joint committee that will help shape the controversial law is going to be hearing testimony from the Facebook "whistleblower" Frances Haugen who has advocated for Big Tech censorship measures that include forcing users to click a link before being allowed to share it and creating a federal oversight board that holds social media companies accountable.