Journalist Bari Weiss has released the second batch of "Twitter Files," which she titled "Twitter's Secret Blacklists." The files revealed how Twitter filtered visibility of accounts and content from users.
Weiss wrote that "teams of Twitter employees build blacklists, prevent disfavored tweets from trending, and actively limit the visibility of entire accounts or even trending topics – all in secret, without informing users."
"Twitter once had a mission 'to give everyone the power to create and share ideas and information instantly, without barriers,' Weiss wrote. "Along the way, barriers nevertheless were erected."
Stanford's Dr. Jay Bhattacharya, who said that lockdowns ultimately harm the development of children, was "secretly" put on a "Trends Blacklist."
Charlie Kirk, a conservative activist and commentator, and conservative podcast host Dan Bongino were also shadow banned.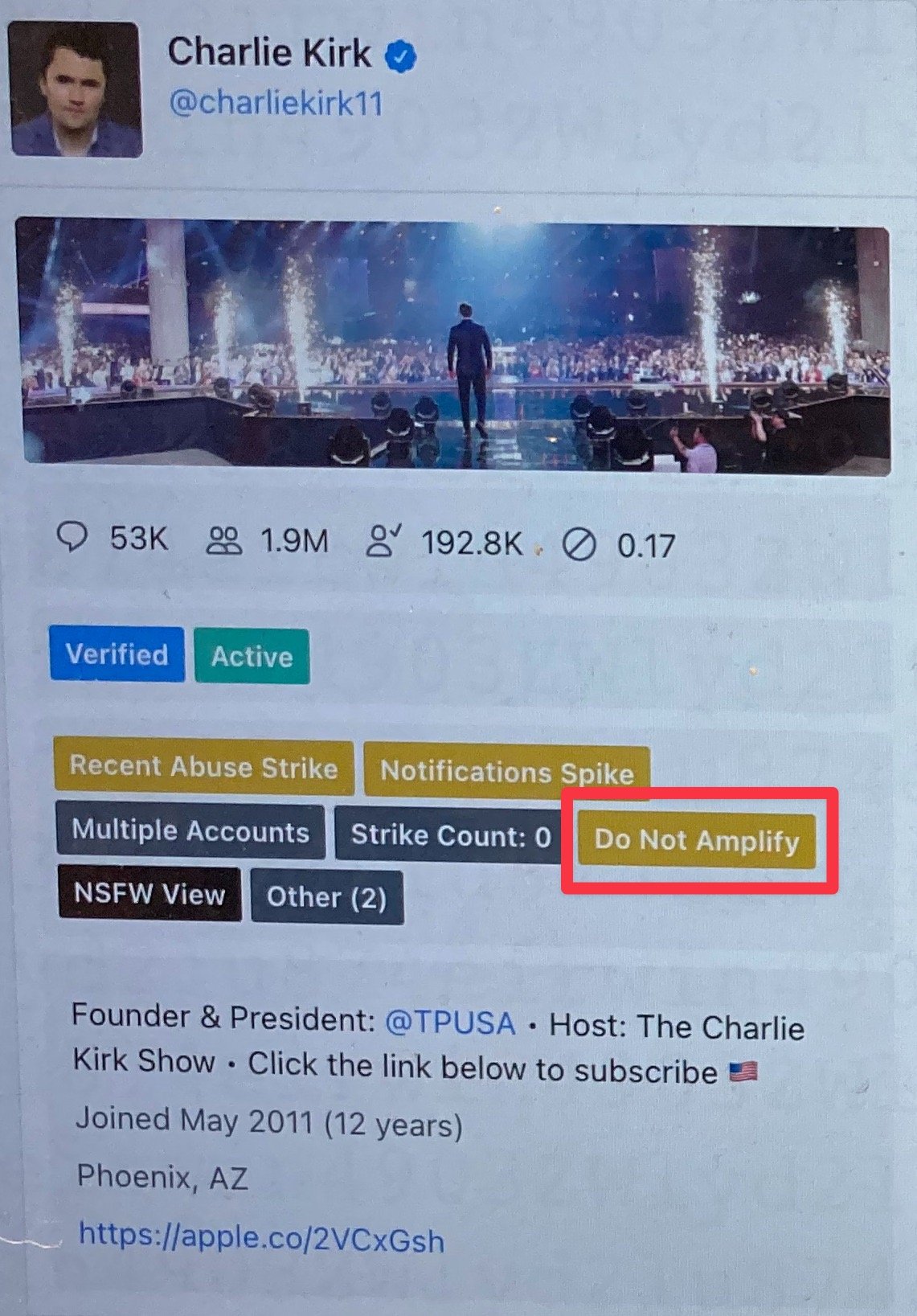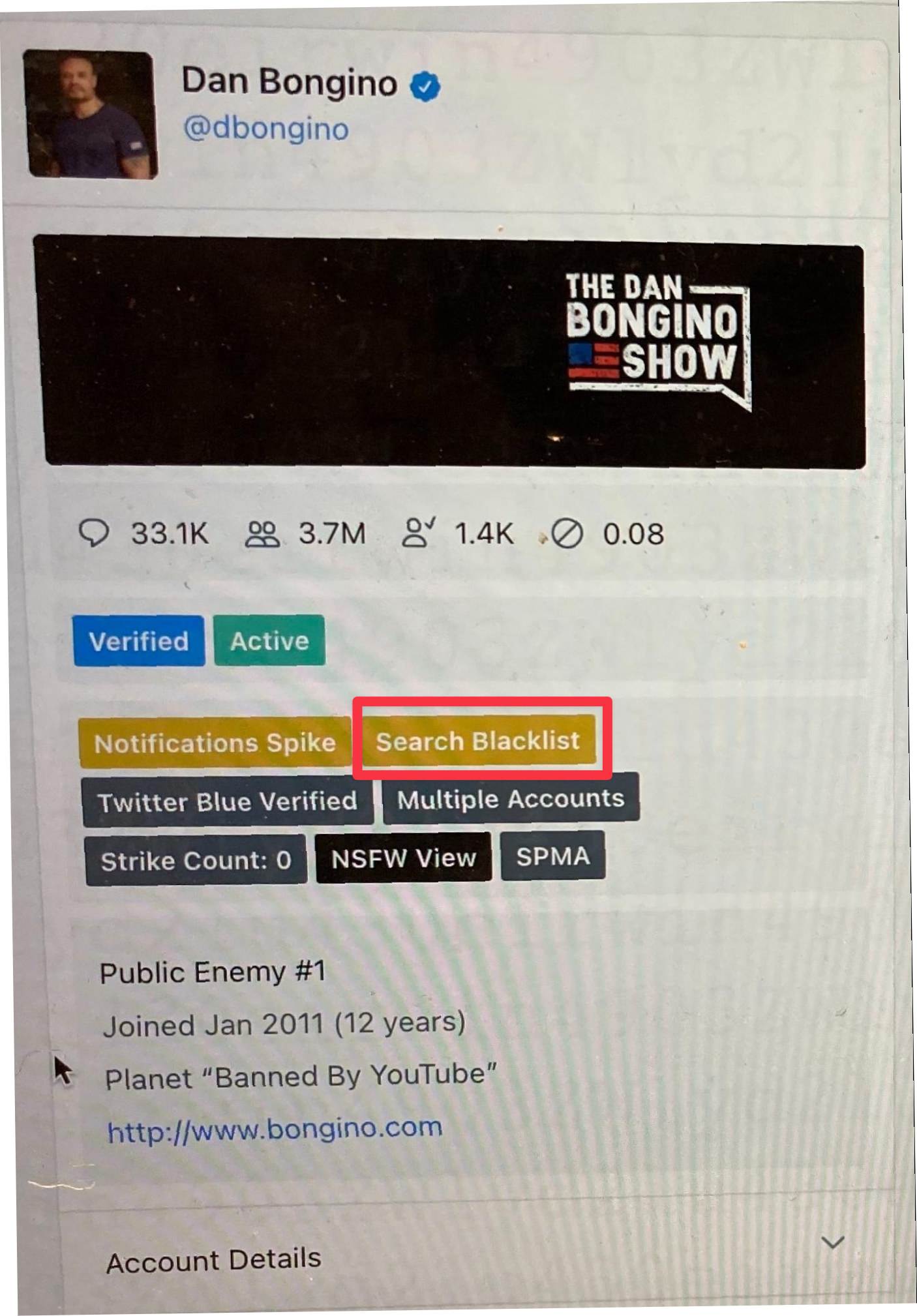 Twitter has previously denied that it puts people on blacklists.
"We do not shadow ban…and we certainly don't shadow ban based on political viewpoints or ideology," said former head of product Kayvon Beykpour and former head of legal policy and trust Vijaya Gadde in 2018.
In July 2018, former Twitter CEO and founder Jack Dorsey said, "We do rank tweets by default to make Twitter more immediately relevant (which can be flipped off)."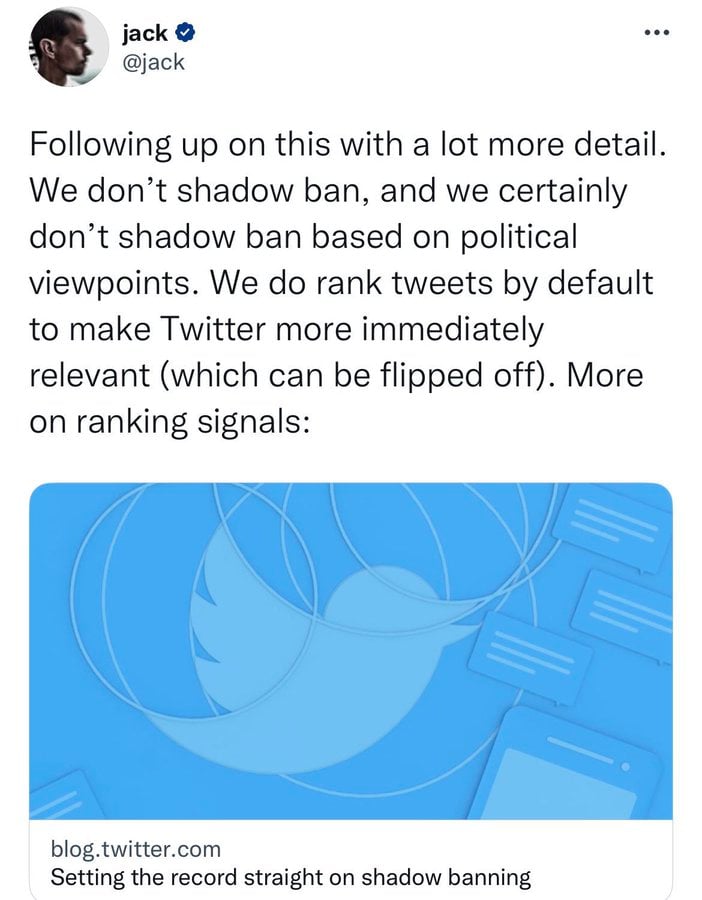 However, at the end of 2019, just before the Covid pandemic broke out, Twitter introduced a new policy that allowed staff to throttle users' posts in several ways.
Weiss said that Twitter executives used the term "visibility filtering."
"Think about visibility filtering as being a way for us to suppress what people see to different levels. It's a very powerful tool," a senior Twitter employee told Weiss.
Visibility filtering allowed Twitter to control what users saw by blocking searches of certain users, limiting the discoverability of tweets, blocking tweets from the trending page, and blocking users from hashtag searches.
"We control visibility quite a bit. And we control the amplification of your content quite a bit. And normal people do not know how much we do," a Twitter engineer told Weiss, with other employees confirming it.
Former head of trust and safety Yoel Roth said, "We got Jack on board with implementing this for civic integrity in the near term, but we're going to need to make a more robust case to get this into our repertoire of policy remediations – especially for other policy domains."
The Twitter files also revealed that the platform had a Strategic Response Team-Global Escalation Team (SRT-GET), which handled up to 200 cases daily and decided whether or not to limit a certain user's reach.
There was a higher level that involved Gadde, Yoel Roth, and Dorsey, and subsequent CEO Parag Agrawal, called the Site Integrity Policy, Policy Escalation Support (SIP-PES). The team made the "most politically sensitive decisions," according to Weiss.