For all the media attention that the coronavirus has been getting, there's been little coverage of the first person to discover it and warn about it.
Over the last couple of hours, several Chinese sources reported that Dr. Li Wenliang, 34-year-old ophthalmologist at Wuhan City Central Hospital, has died. 
On Friday, the Hospital posted on Chinese social network Weibo that the doctor is in critical condition and they're still trying to save him.
Dr. Li started sounding the alarm about coronavirus on December 30th; twenty-one days before the Chinese government officially declared coronavirus an epidemic emergency. 
He sent a message to his colleagues in a group chat about seven cases of a virus that reminded him of SARS, and advising them to wear protective clothing to avoid infection.
No more than four days later he was ordered by the Public Security Bureau to sign a letter acknowledging an official warning to stop "making false comments that had severely disturbed the social order," at the threat of legal consequences.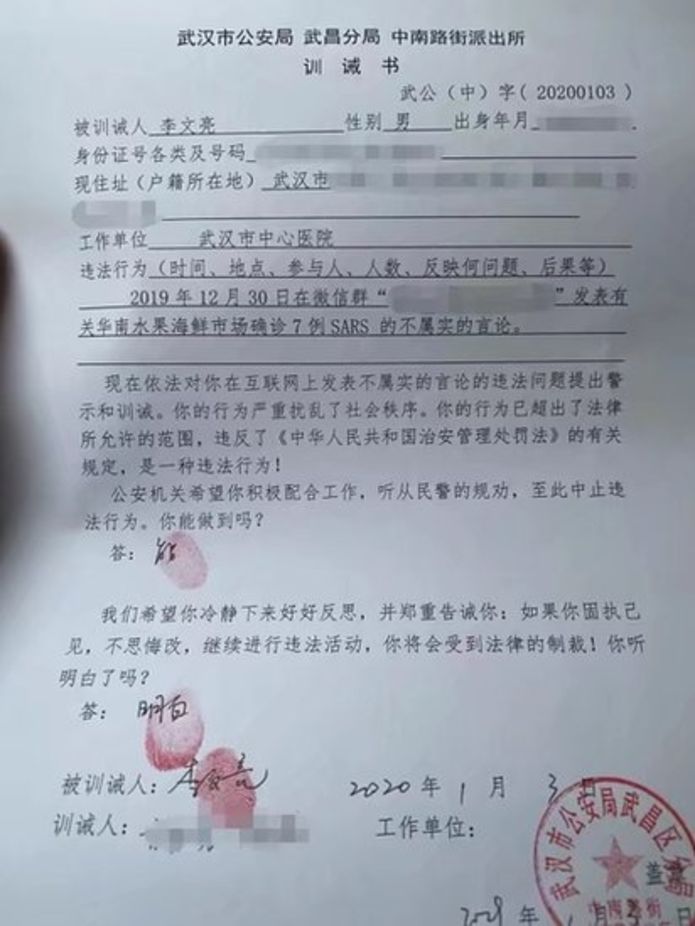 At the end of January, after coronavirus was acknowledged, Dr. Li published a copy of the aforementioned letter on Weibo and explained what had happened, saying that local authorities had apologized to him.
Against Dr. Li's advice, officials in Wuhan were initially insisting that infection was a consequence of contact with infected animals, with no guidance issued to protect doctors.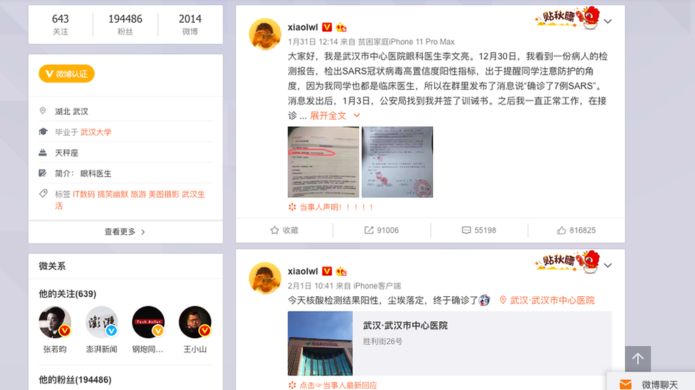 Dr. Li started showing symptoms of pneumonia on the January 10th, developing a fever the next day and being sent to the hospital two days later. Despite multiple tests, he was told he wasn't infected.
20 days later, on January 30, he posted again saying he was finally correctly diagnosed.
Dr. Li has been receiving an avalanche of online support hailing him as a hero that could have saved thousands if the government hadn't silenced him.