Former congressman Dr. Ron Paul has embraced video platform Odysee after experiencing continued censorship on YouTube.
In fact, the Ron Paul Institute has announced that this year's Washington Conference will be streaming on Odysee exclusively for a limited time.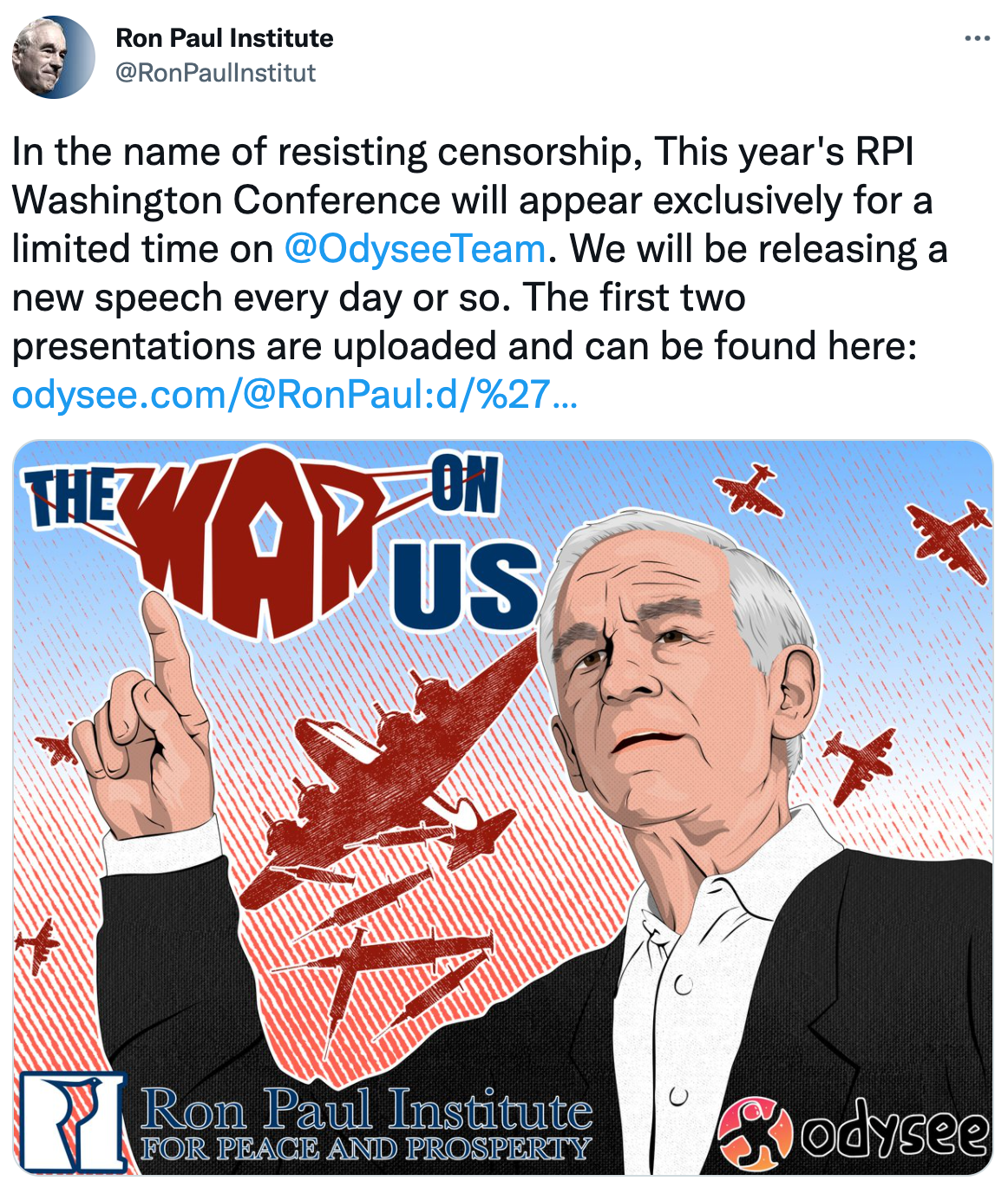 While Dr. Paul has faced much censorship on YouTube in the past year, YouTube this week deleted the entire Ron Paul Institute channel – before walking it back after much public consternation.
YouTube deleted the channel of the former congressman Thursday afternoon.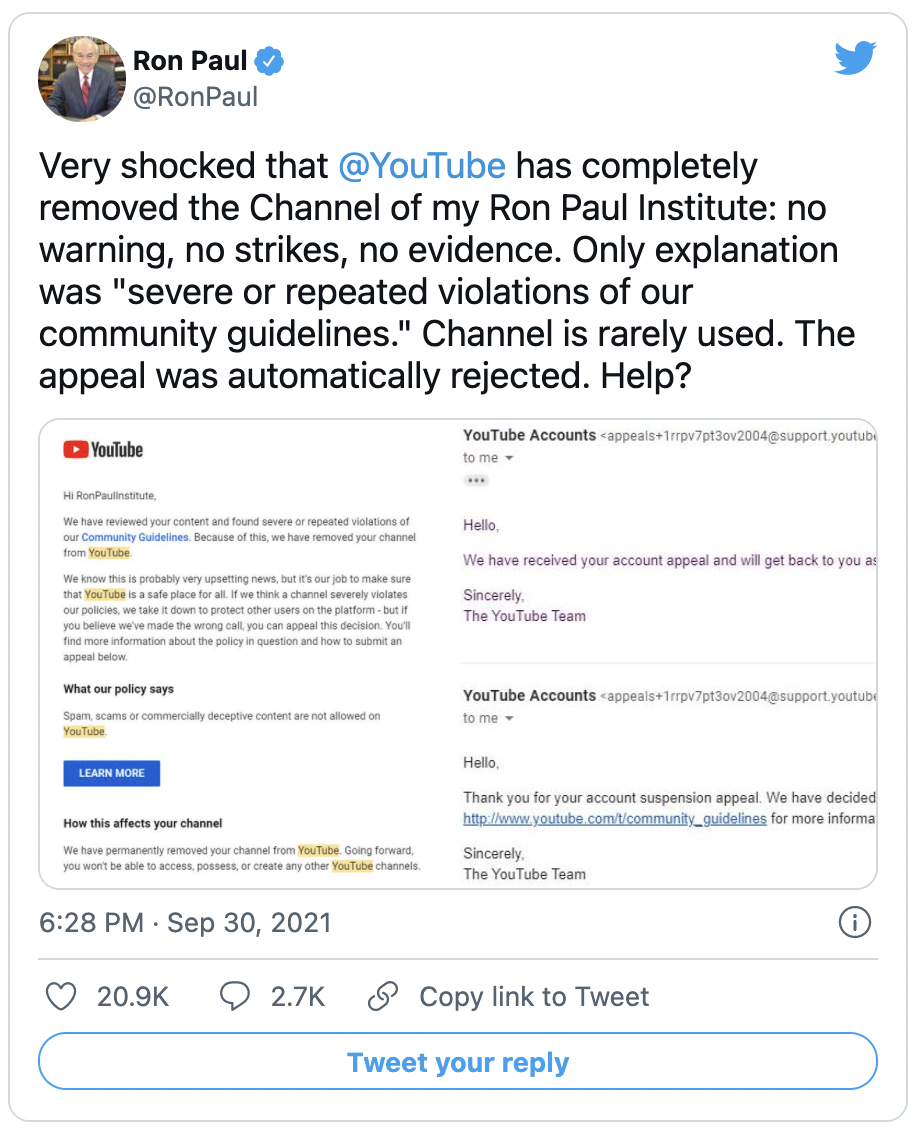 In the tweet, Paul said that he was "very shocked" at the channel's removal because "no warning, no strikes, no evidence" were issued.
According to the tweet, the only explanation YouTube gave was "severe or repeated violations of our community guidelines."
Dr. Paul, who is also one of the most prominent libertarians, said that YouTube originally denied an appeal to restore the channel.
"We have decided to keep your account suspended based on our Community Guidelines and Terms of Service," YouTube said in a statement, whose screenshot was shared by Paul.
Paul provides daily commentary on current affairs on the Ron Paul Liberty Report, whose content is posted on a different YouTube channel that was not removed.
About an hour after Dr. Paul tweeted about the channel's deletion, YouTube quietly restored it. The video-sharing platform appears to have caved to the backlash the news of the censorship triggered.