Google Wallet, which was launched in May to replace Google Pay, is now available in six new countries: South Africa, Qatar, Iceland, Serbia, Moldova, and Azerbaijan, and new changes to the app have given some indication to future technology that Google could be planning to implement – that of supporting digital IDs.
Related: Florida is expected to use Apple's digital ID system for driving licenses
Users in these countries can add their payment cards to Google Wallet, which will allow them to make contactless payments using their Android and WearOS devices.
Google Wallet not only supports contactless payments but also, in theory, digital IDs, health passes, and more.
Tech researcher Mishaal Rahman recently posted that Google Wallet could soon support a digital ID used at Transportation Security Administration (TSA) checkpoints.
"According to strings within Google Play Services v22.31.12, you'll be able to 'fly through TSA with just your phone' by adding your state ID or driver's license to Google Wallet and presenting it at 'select TSA checkpoints'," Rahman tweeted.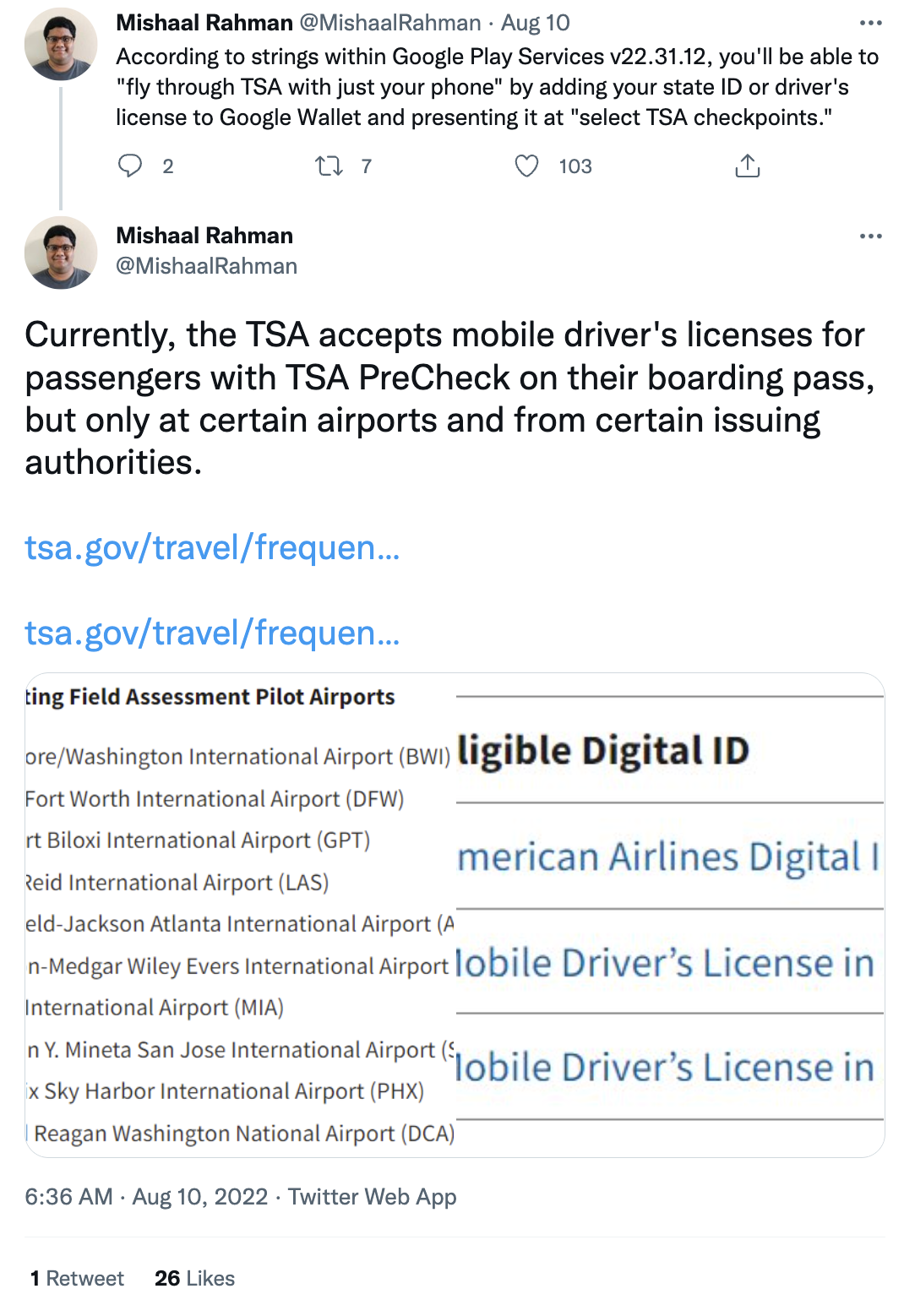 That said, according to PYMNTS, the new features in Google Wallet indicate that Google is trying to make the software a "multipurpose identification super app, and hold its own against tough competition in the mobile wallet space."