Google recently continued its anti-competitive and censorship rampage, this time targeting StreetComplete, a collaborative free and open-source tool published on its app store.
StreetComplete got blocked on Play Store because those behind the program – whose goal is to let members of the community contribute to the Open Street Map project – asked users to support the app by donating towards its further development.
The Open Street Map project itself is often described as a community-driven, free, and open-source Google Maps alternative.
StreetComplete developer Tobias Zwick said in an issue he opened on GitHub, where the code is developed, that the reason given by the giant is that Play Store apps are prohibited from accepting "other payment methods."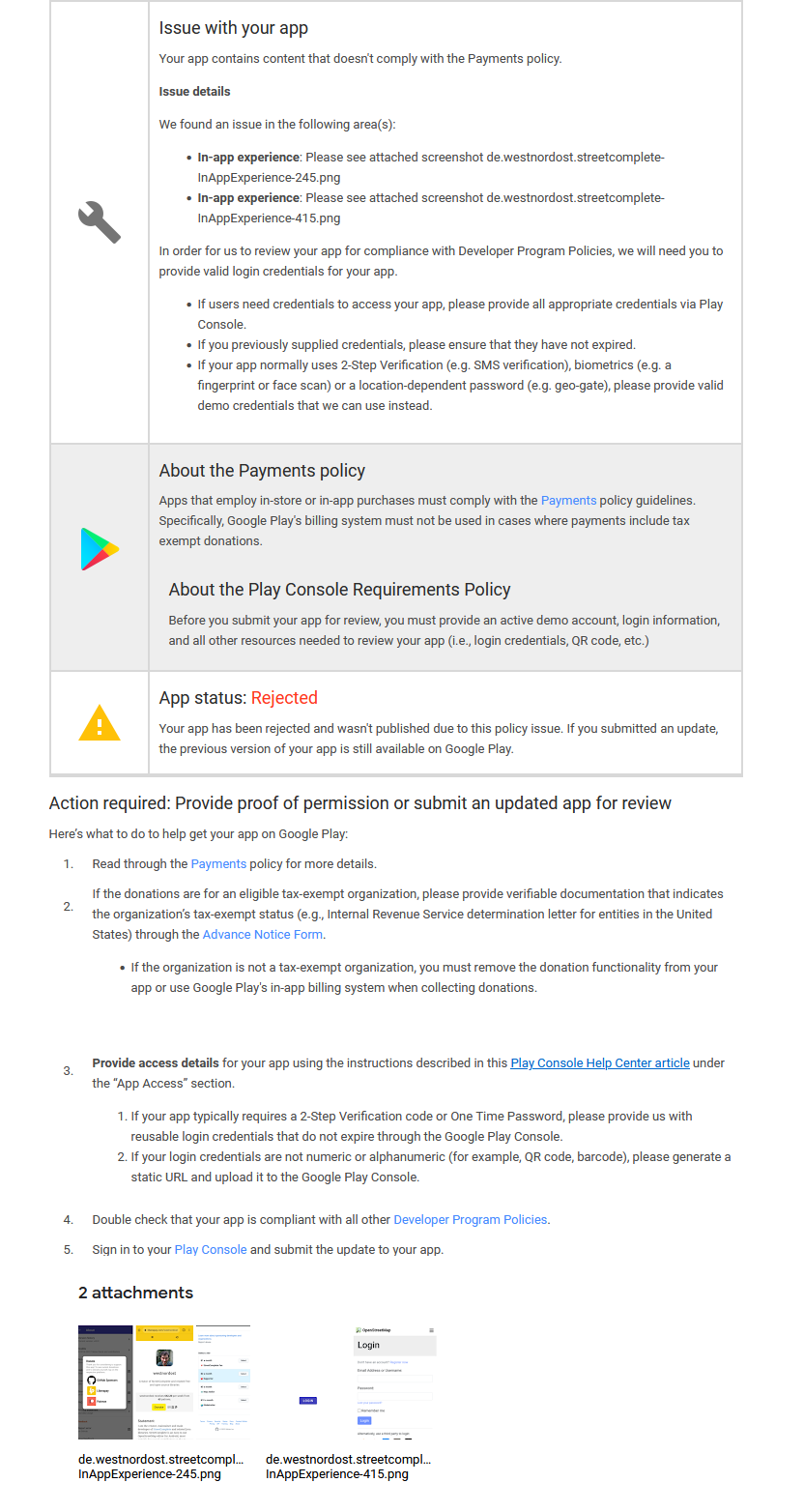 Zwick also remarked that Google doesn't appear to differentiate between in-app payments and donations – other than when it comes to non-profits.
Zwick added that he was required to provide login credentials for the Open Street Map account, and called that "a bit absurd."
"Would they request login credentials for an email client too? Or an app that enables you to connect with your Google account?," he asked.
We may never find out; meantime, StreetComplete had to first remove a link from its "about" page that allowed supporters to donate using several platforms. The project then tried a compromise solution, by only including a link to the GitHub homepage, where donate links could be found – but Google axed that update as well.
Eventually, StreetComplete managed to survive on Play Store only by fully complying with the Big Tech overlord.
Quite possibly trepidatious that the app might suffer even more severe consequences, the developer thanked sympathetic commenters on GitHub's bug tracker but noted that the goal was not to criticize Google ("get users upset about Google" is the way he put it), but only to allow SteetComplete to continue to receive donations.
However, some of those commenters and contributors felt free to call a spade a spade and referred to Google's move as illegal and anti-competitive.
It was restrictive to the point of preventing a free and open-source collaborative app from even telling supporters how they could help with donations.
"… unless those links lead to their own billing system, which charges a hefty commission," as Zwick phrased it when he first opened the issue.