Google has removed a popular feature allowing its users to sort search results by date. This feature let users to override the search engine's algorithmic recommendations and instead list the search results based on their date stamps. Now that it's been removed, users are forced to view search results in the order that Google deems to be "relevant."
The removal of the "sort by date" feature started to be publicized on the Google Search Help forums and quickly became a trending issue.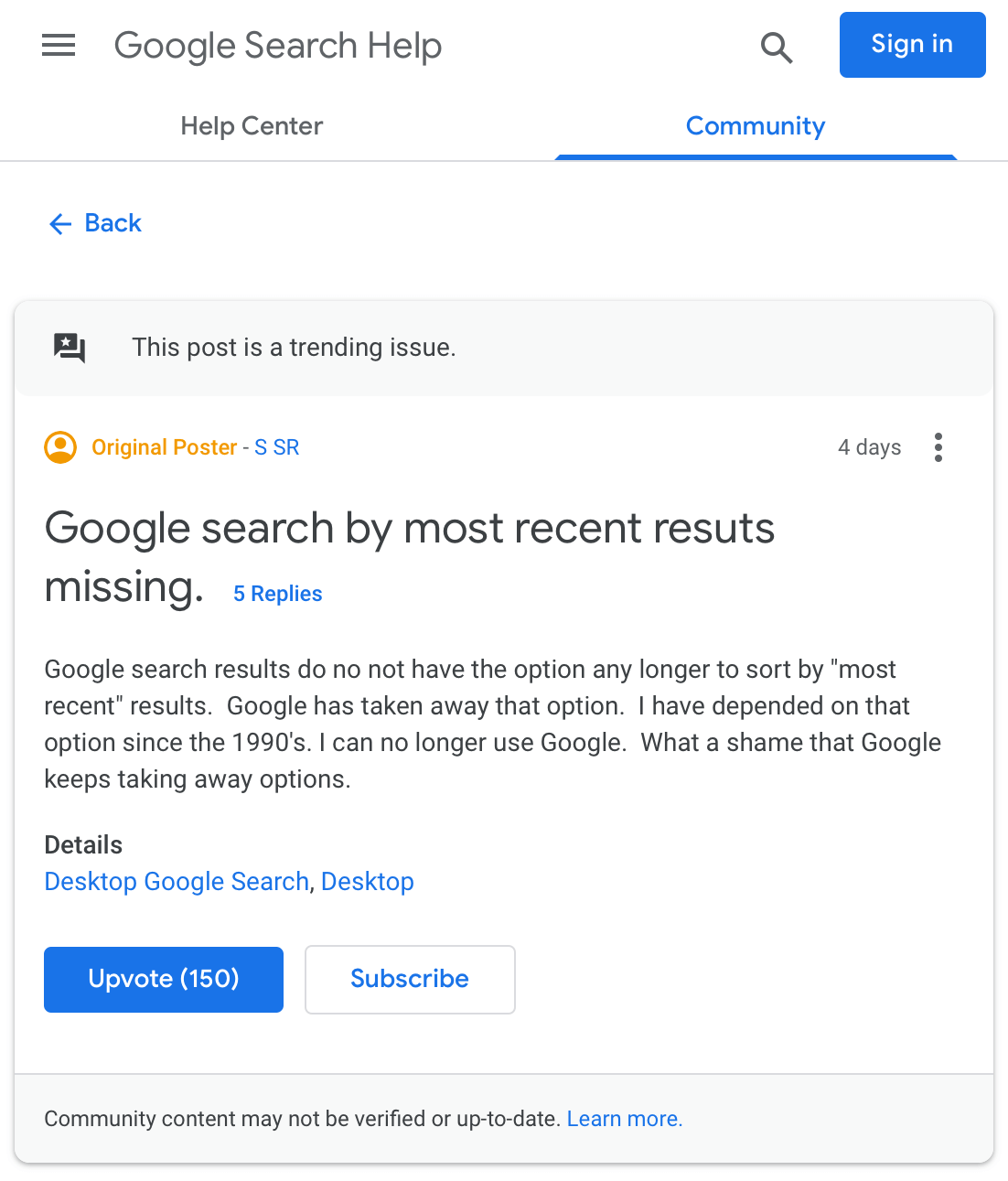 Many Twitter users including Eric Weinstein, the managing director at Thiel Capital, also started to bring attention to the removal of this "sort by date" feature, with Weinstein asking whether anyone else was experiencing the issue.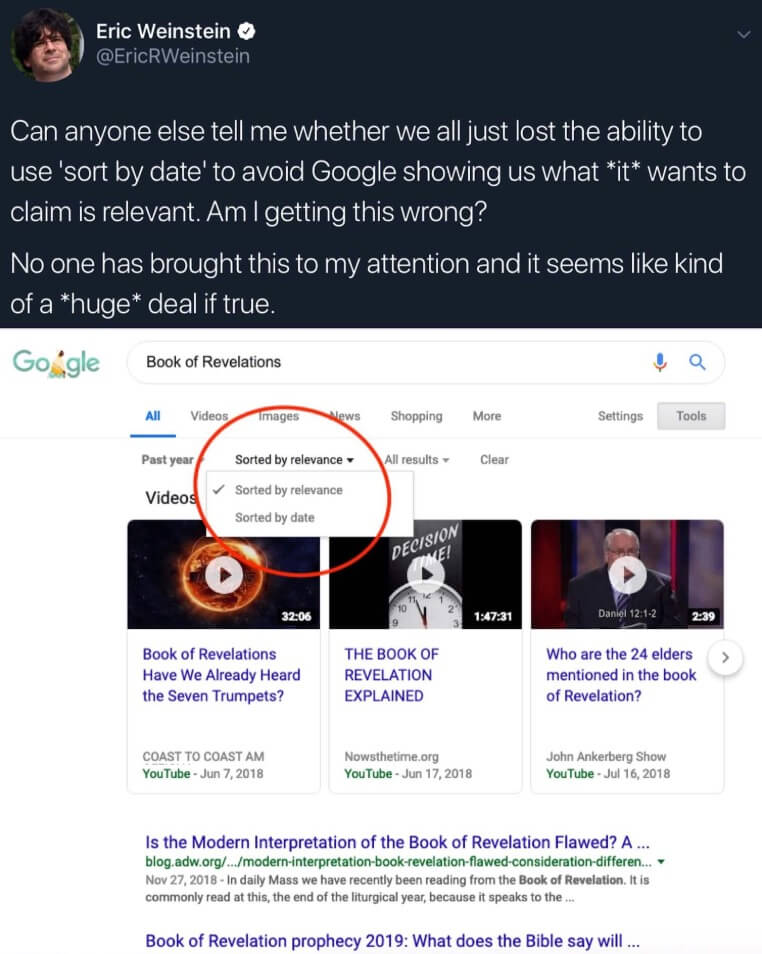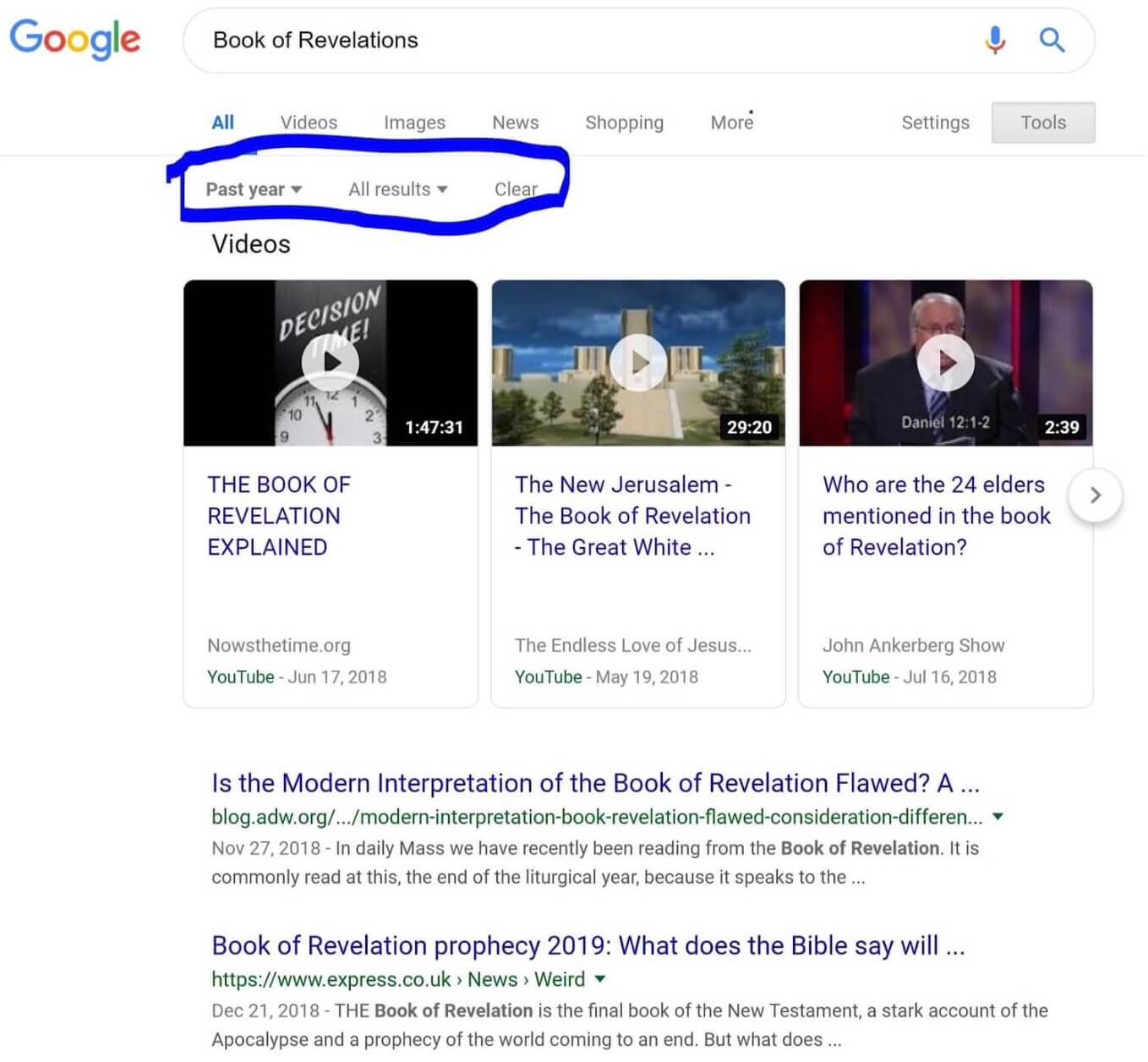 A number of Twitter users confirmed that they were experiencing the same issue and could no longer "sort by date" on their Google search results.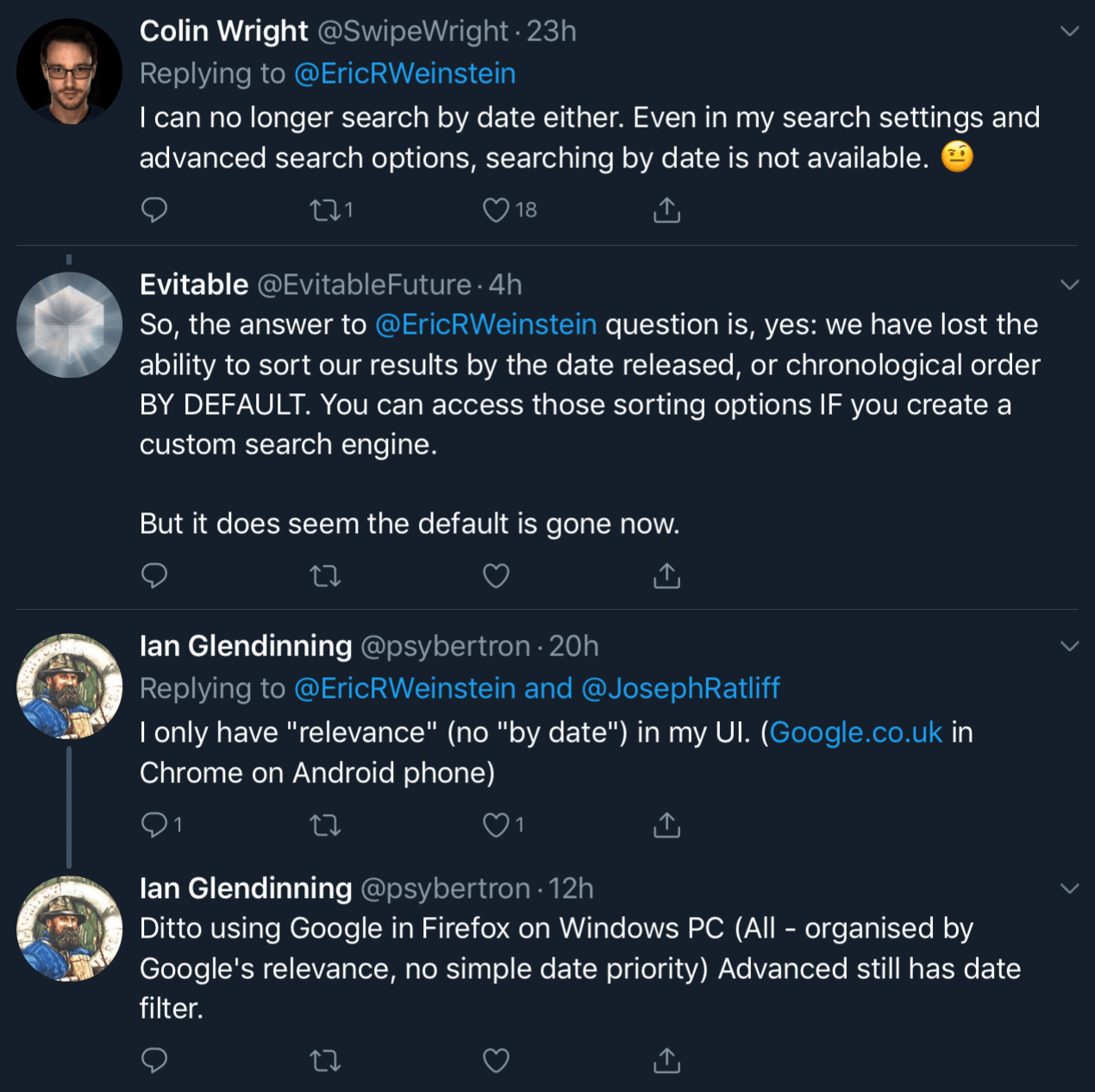 Some Twitter users added that you can still use the Google Custom Search product to create a personalized search engine with this "sort by date" feature. However, this is a complicated process which most Google users are not familiar with.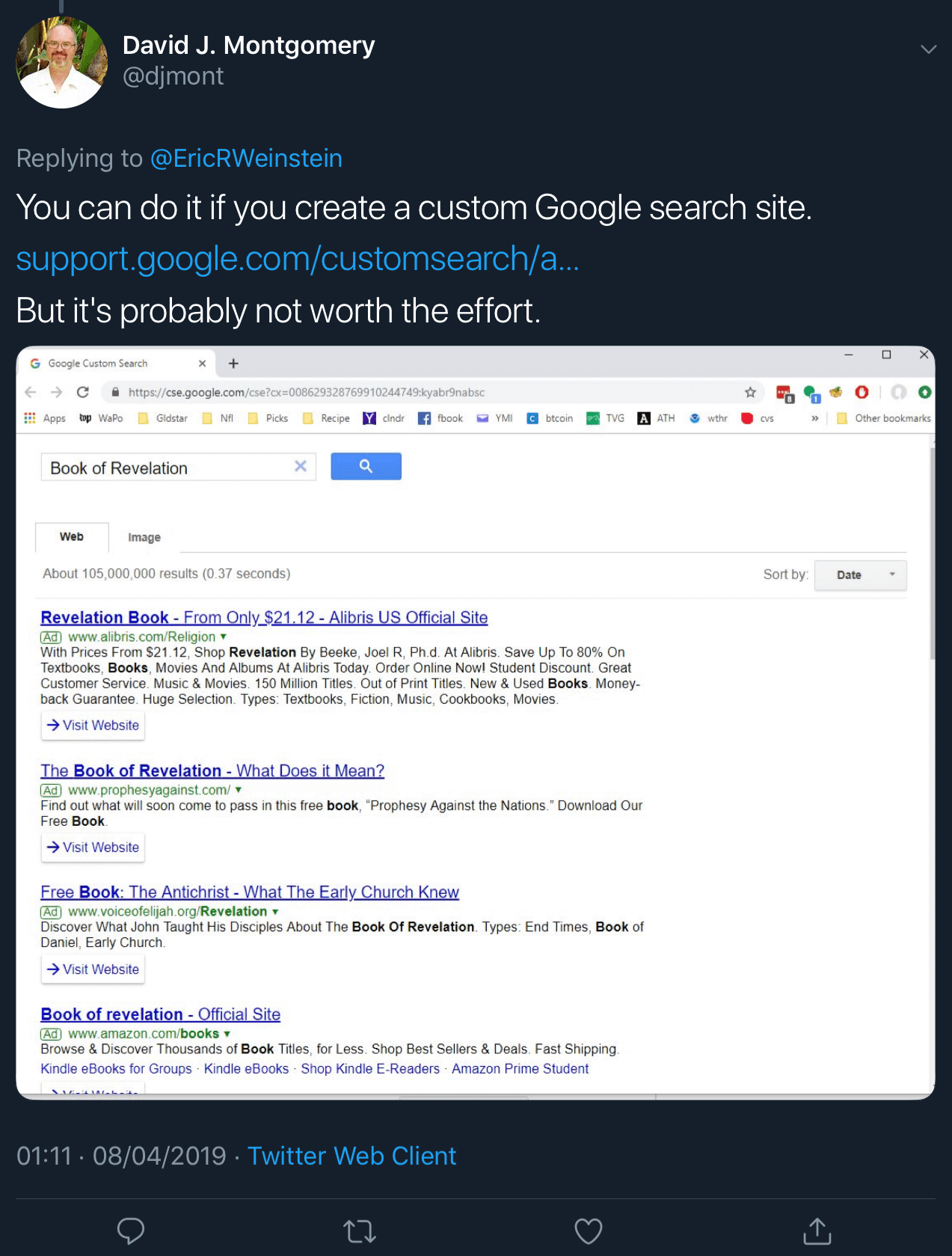 It's not clear why Google has removed this feature from the main Google Search product. However, Weinstein believes the removal of this "sort by date" feature will make users more dependent on Google's search algorithms.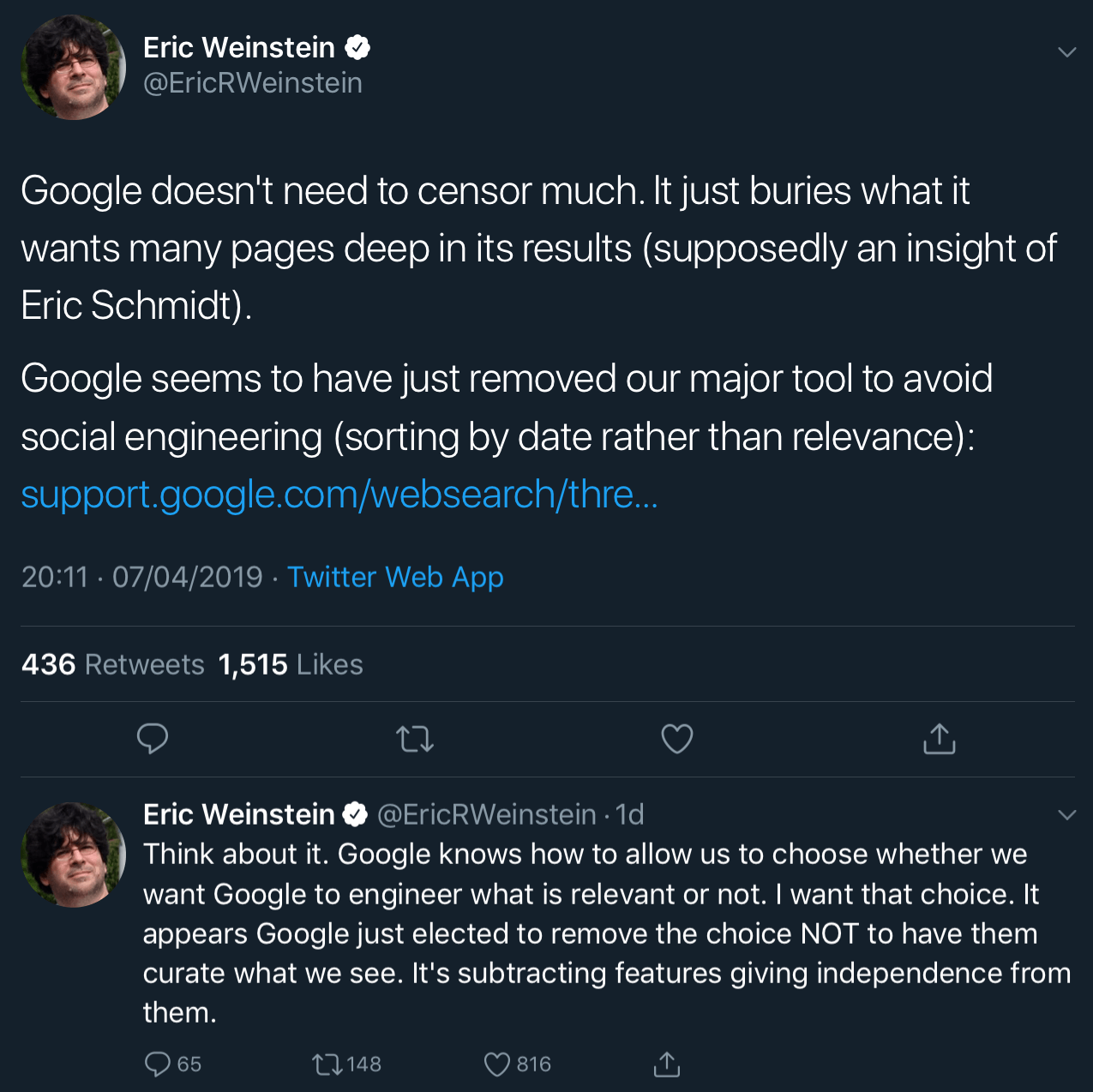 Ultimately, the removal of this "sort by date" feature will allow Google to feed users more algorithmic recommendations and make it easier for Google to control the content that its users see.
Google is no stranger to manipulating its search results. Earlier this year, some of the search filtering features were disabled in Google-owned YouTube search results. Google has also started adding "fact-checks" to YouTube search results and is reportedly working on a censored version of its search engine for China.