On YouTube channels, apps, and websites, Google will no longer run ads on content that condones or dismisses the ongoing Russian invasion of Ukraine.
The move is in line with Google's policy that says it wants to prevent the monetization of content that denies tragic events and incites violence.
"We can confirm that we're taking additional steps to clarify, and in some instances expand our monetization guidelines as they relate to the war in Ukraine," a Google spokesperson said.
In an email to publishers, obtained by Reclaim The Net, Google said it would not run ads alongside content with "claims that imply victims are responsible for their own tragedy or similar instances of victim blaming, such as claims that Ukraine is committing genocide or deliberately attacking its own citizens."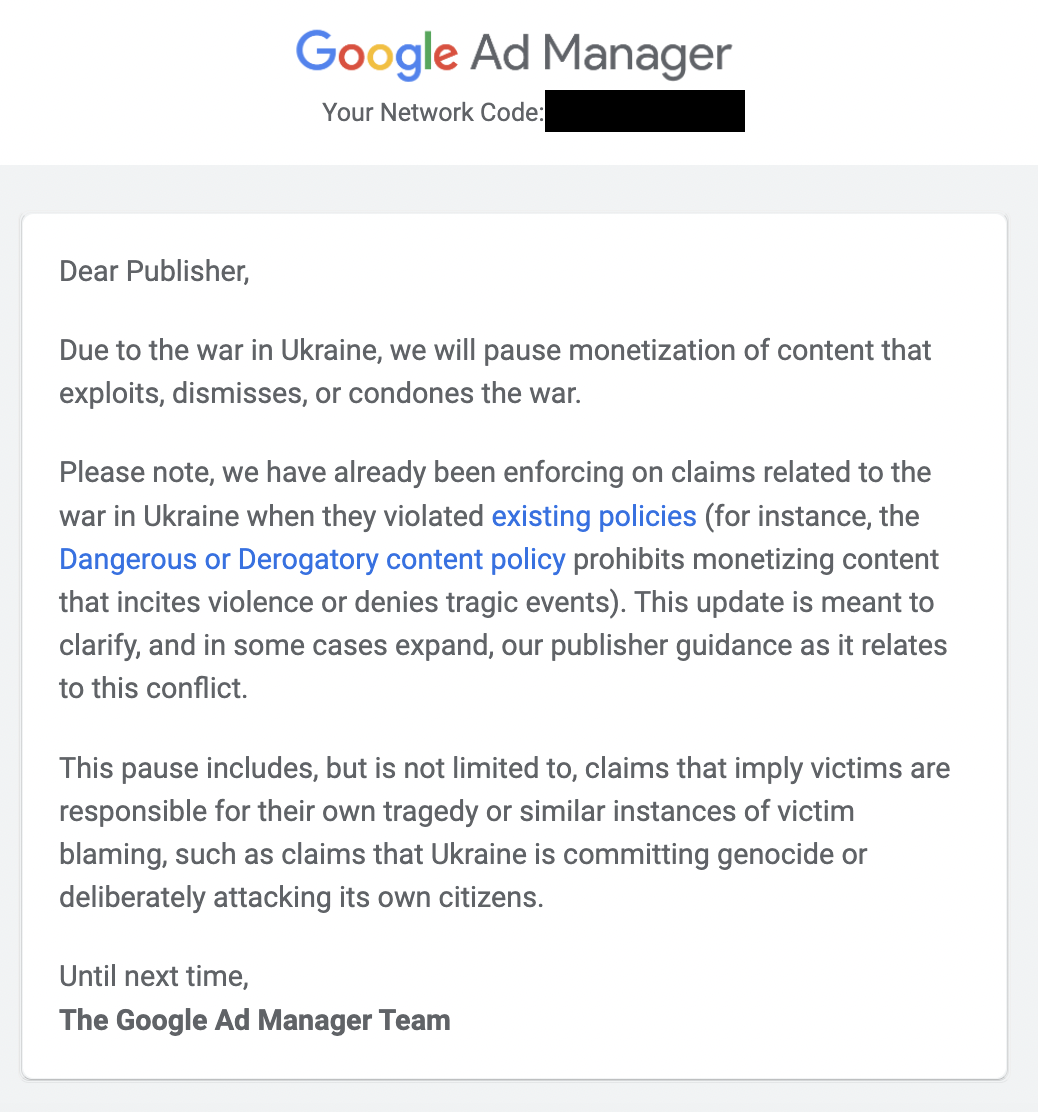 Russia has been accusing western media and online platforms of spreading fake news about the war, which it calls a "special military operation."
On Wednesday, Russian media reported that internet watchdog Roskomnadzor had blocked Google News, for spreading fake news.
In early March, Google said it had stopped the sale of online ads in Russia.