Instagram has censored the Cochrane Collaboration, a non-profit organization focused on medical research, for spreading "misinformation" about COVID-19.
In an effort to stop the spread of misinformation about the coronavirus, social media platforms have been censoring content that contradicts the stance of public health bodies, including the CDC and WHO. However, by playing the role of arbiters of truth, online platforms have ended up censoring trustworthy sources.
The latest example of overzealous and rash censorship affected the Cochrane Collaboration on Instagram. The platform prohibited users from mentioning the organization because it "repeatedly posted content that goes against our community guidelines on false content about COVID-19 or vaccines."
The Cochrane Collaboration is an international team of over 30,000 experts who publish high-quality reviews on medical topics. The organization had published over 7,000 systematic reviews.
The Canadian Medical Association has described the non-profit as the "best single resource" of its kind.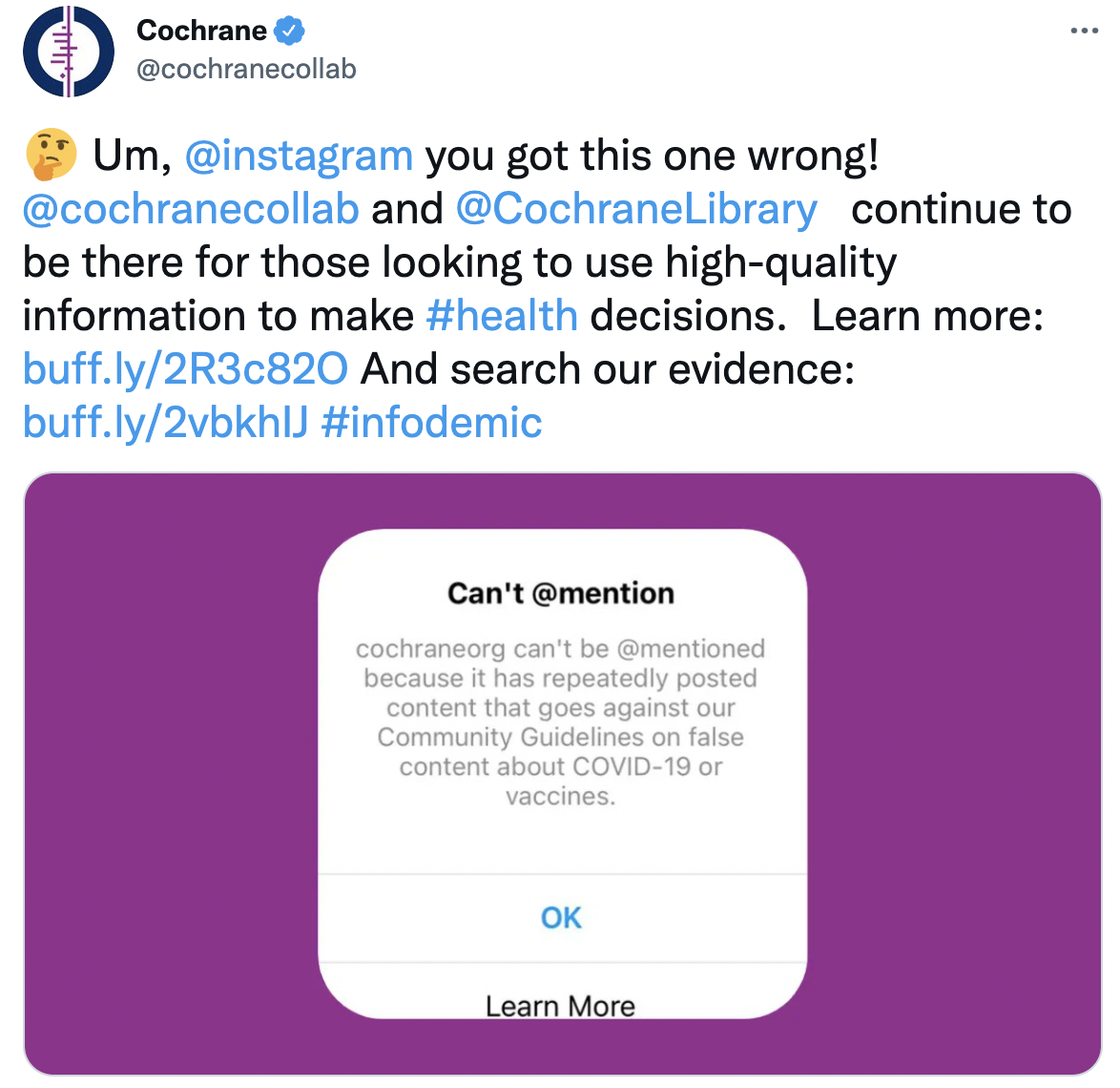 Instagram did not explain the decision to censor the Cochrane Collaboration.
On Twitter, the organization speculated that it was censored because of a review it published in July about ivermectin as a treatment for COVID-19. It did not explicitly advise against the use of the medication.