The social media platforms Instagram and TikTok have started blocking search results for "plandemic" and saying that these results go against their community guidelines.
The blocking of the search results follows the release of the coronavirus documentary Plandemic: Indoctornation earlier today. The documentary features clips from an interview with Dr. Judy Mikovits from Plandemic part one, covers the recommendations of a World Health Organization (WHO) board to complete two global pandemic preparedness exercises by 2019, and shows footage from a scripted pandemic simulation (Event 201) that took place in October 2019 – months before the beginning of the current coronavirus pandemic.
TikTok is blocking all results for the term and replacing them with a message that states: "This phrase may be associated with behavior or content that violates our guidelines."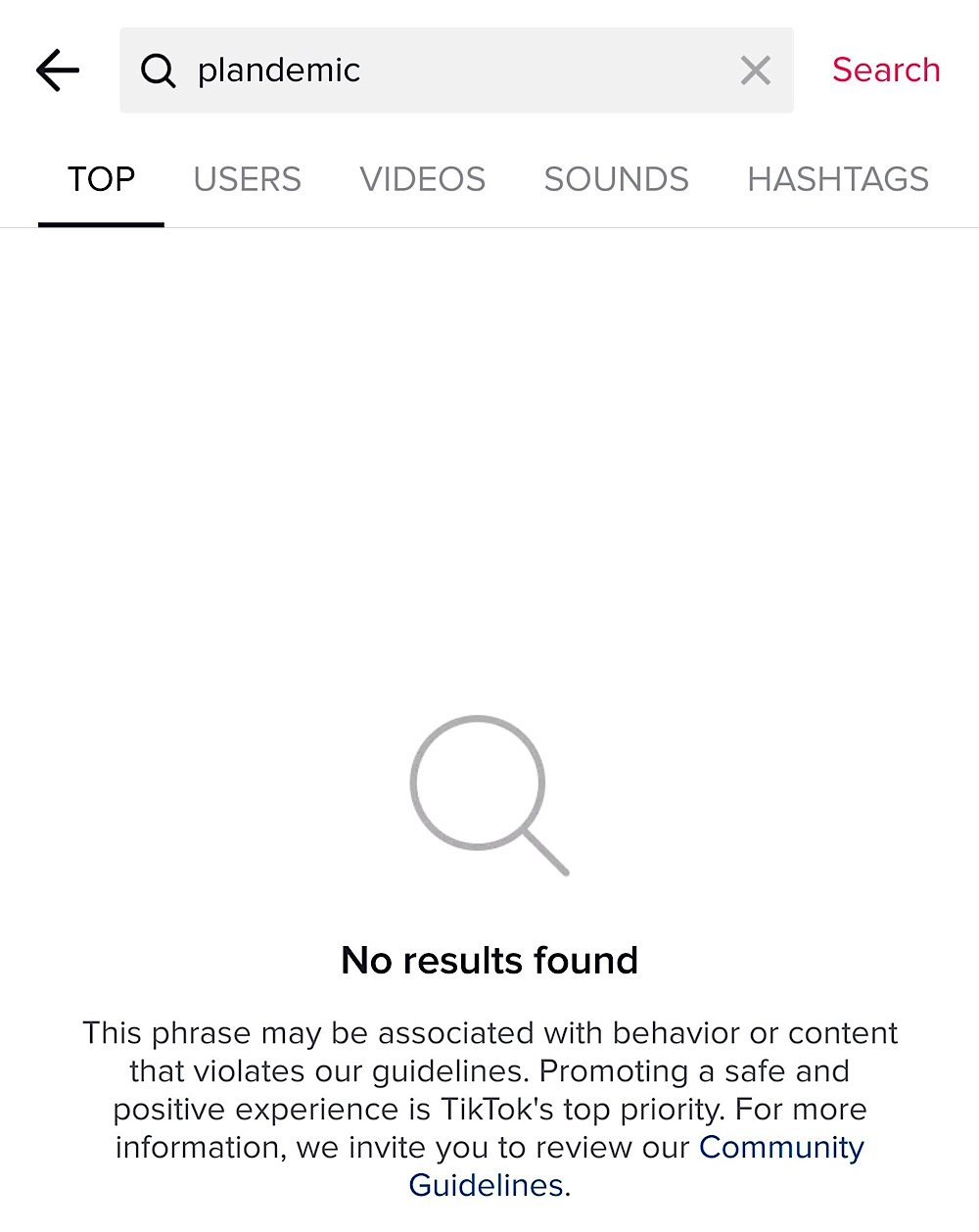 Instagram is returning "Top posts" for "#plandemic" searches but is hiding recent posts "because the community has reported some content that may not meet Instagram's community guidelines."

The blocking of these search results follows links to Plandemic: Indoctornation being blocked on Facebook and Twitter earlier today.
Big Tech's aggressive censorship of Plandemic: Indoctornation is the latest example of how its "coronavirus misinformation" policies have been used to suppress and remove any content that questions its preferred narrative on topics such as masks, social distancing, or coronavirus treatment options.
Plandemic part one was also censored heavily censored when it released in May with the social media giants purging it from their platforms after it had racked up millions of views.
With part one of the documentary, most of the censorship focused on removing the content from social media platforms with domain-level blocking being deployed a few weeks later.
This time, domain-level blocking has been the main way the tech overlords have censored Plandemic: Indoctornation.
The implication for those who oppose any of the mainstream coronavirus talking points is that even posting content on an independent website isn't enough to avoid the social media giants' far-reaching coronavirus misinformation rules. Once they have blocked a domain, all mentions or links to the website will be censored in real-time.