An elementary school teacher from the state of Tennessee has been suspended without pay over content she had posted on Facebook.
The decision was made by Jackson-Madison County School System Superintendent Marlon King and affects Janis Carroll, who works at the Denmark elementary.
The accusation that King leveled against her is that the Facebook post was "disturbing and hurtful" – it had to do with the way Carroll perceives the neighborhood where the Lincoln elementary, where she previously worked for 13 years, is located – East Jackson. She did not see it as safe enough to be wearing jewelry.
In her post, which she refuses to delete in order to allow it to become "a teachable moment for everyone involved" – Carroll explained that she recounted a conversation with a fellow teacher about why she has not worn jewelry, including her diamond ring, for over a decade during her time as teacher at the Lincoln elementary.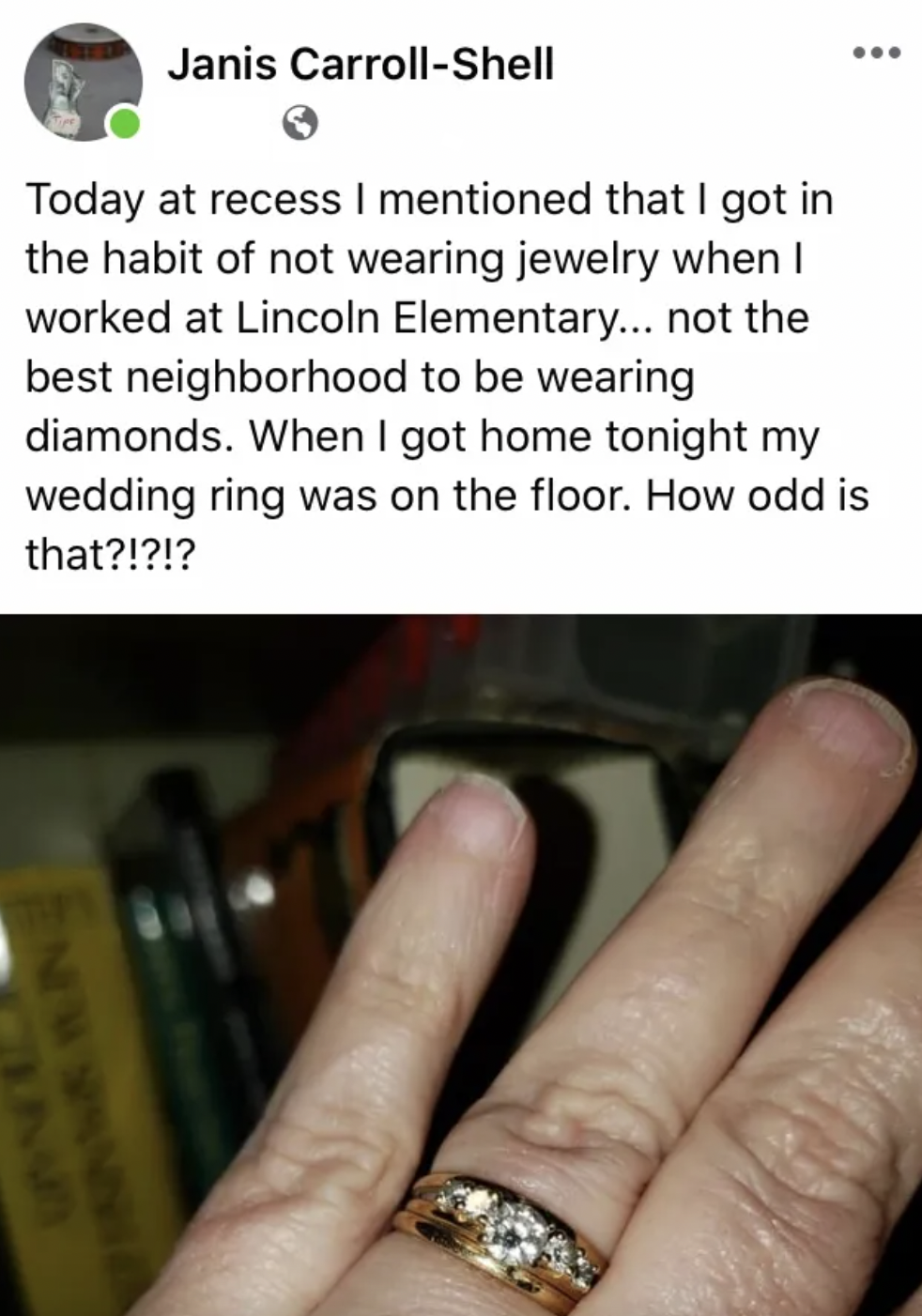 It's not the best neighborhood to be wearing diamonds, she remarked, although she was now considering doing that again, having recently lost her husband and then accidentally coming across her wedding ring in her home, years after she stopped wearing it for said reasons, she wrote.
Carroll shared that she saw this as a "sign" to reconsider her decision – but a post that seems to have been more about loss and memories of loved ones than anything else was quickly lambasted on Facebook, with members of this the community calling for her to be sacked by the school.
But Carroll, who is also the president-elect of the local teacher association, refused to accept that her Facebook post was in any way related to race, her students, or her ability to teach. Instead, she said the post was seen through the racial prism and read into most likely because of the overall heightened social and racial state of affairs across the country.
"There were no ill intentions or racial accusations in any way," she continued, but she saw the risk of her jewelry being stolen as real. "That was a true statement: I stopped wearing my rings when I was working at Lincoln."
Superintendent Dr. Marlon King, however, believes that such "behavior" (namely, Carroll's comments) have no place in the school system, launching a probe and suspending Carroll pending its outcome.
Reclaim The Net obtained a full statement from the school Superintendent here.

Defend free speech and individual liberty online.
Push back against big tech and media gatekeepers…