In a recent interview with "Podfather" Adam Curry, Joe Rogan credited him for starting the podcast movement which has led to the vibrant podcast ecosystem we have today.
"You're the reason why all this started, you are the original Podfather, the legitimate one," Rogan said. "There's a lot of people claiming that. You're the guy who made the very first podcast."
During the discussion, Curry also talked about the origins of podcasting and his role in helping to create both the technology that powers podcasting and the podcast market.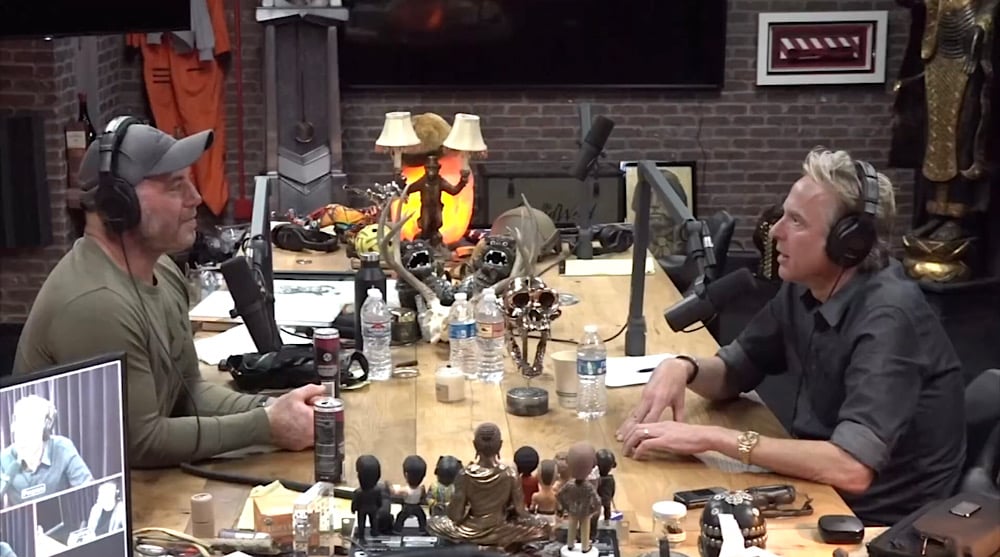 Curry talked about how the technology was invented in 2000 before the iPod even existed.
At the time, he was working with Dave Winer – an American software developer who had created blogging and Really Simple Syndication (RSS).
Curry described how in 2000, the experience of multimedia on the internet was "sh*t" with users having to spend lots of time waiting for files to download and play every time they wanted to watch a video or listen to a song.
However, he'd always wanted to broadcast on the internet and he came up with the "last yard" concept where there would be a program running in the background that would know if there was a media file that users wanted, download it, and then tell them that there was a new media file when it had been saved to the local hard drive.
Winer developed this last yard concept into the enclosure element in RSS which allowed bloggers to easily link to media files.
When the first iPod was released in 2001, Curry saw the potential it had for radio-style shows and said: "This is not a digital walkman, this is a f_____g radio receiver."
He then started building an app that would look for MP3 files in blog posts, download them whenever something new was available, and allow users to click a button to synchronize these files to their iPod.
Developer and open web advocate Kevin Marks refined this concept and sent Curry a version of this script that worked.
From here, Curry started creating a radio-style show that was distributed on the internet where he talked to developers who could create receivers – apps that could aggregate and download media files.
This show became The Daily Source Code – the very first podcast which was released in 2003.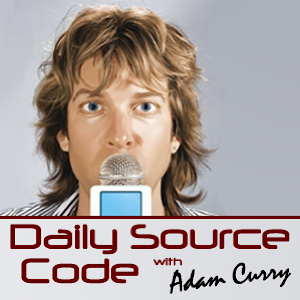 Initially, the show wasn't called a podcast but one of the show's listeners, Danny Gregoire, said it should be called a podcast in the summer of 2004.
This term was first used by technologist and journalist Ben Hammersley in a February 2004 article but Curry credits Gregoire for applying the term to the podcast movement.
"He [Hammersley] used the term but I would say Danny Gregoire really named what we were doing at the time," Curry said.
Curry said that after Gregoire suggested the term podcast, everything grew really fast and media outlets started to dub him the "Podfather."
Around 2004/2005, Curry said that Apple co-founder Steve Jobs met with him and asked if he could put podcasts in iTunes.
Curry described how he ecstatically agreed and offered to give Jobs the podcast directory he'd built.
"Are you kidding me? Yes. I'll give you my directory," Curry told Jobs. "I'll give you that to start it off. Absolutely."
At D3 in 2005, Jobs used The Daily Source Code to demo the new podcasts feature in iTunes on stage and played a clip of Curry railing on the Mac.
Jobs later introduced Curry to venture capital people at Kleiner Perkins and he raised money to build his podcast network.
Since then podcasting has gone from strength to strength and is now a huge industry where Rogan is the highest-earning podcaster and pulling in an estimated $30 million per year.
YouTube's biggest star PewDiePie is considering a podcast and Senator Ted Cruz recently started a podcast which already has millions of downloads.
Podcasting is also one of the last forms of online content that still embraces open standards and uses a free, decentralized publishing system that no one owns – something Curry is very proud of.
"Neither I or Dave Winer have ever patented any of this, it's completely free and open, so no one owns it and that was the mission. I'm very proud of that."
This means that for the most part, podcast publishers don't have to deal with centralized platforms that decide whether listeners get to see their podcasts and podcast listeners don't have to have their data harvested in order to serve ads.
While companies such as Spotify and Stitcher through its Stitcher Premium service are attempting to close off podcasting and lock podcasts behind a walled garden that they control, for now, podcasting is still largely powered by open standards.