Congressional candidate Laura Loomer and conservative non-profit Freedom Watch urged the District of Columbia (DC) Circuit Court of Appeals on Thursday to resurrect their anti-conservative bias lawsuit which accuses Apple, Facebook, Google, and Twitter of "intentionally and willfully suppress politically conservative content."
The lawsuit also alleges that the tech giants have violated the First Amendment, the Sherman Act (an anti-competitive monopoly law), and DC's public accommodation law (which prohibits acts performed wholly or partially for a discriminatory reason).
The suit argues that Loomer suffered "severe financial injury" as a result of being banned from these platforms and that these tech platforms are limiting how many people are shown content from Freedom Watch.
Initially, the suit was dismissed in March 2019 with a DC federal judge finding that it did not present justifiable and legal claims about the social media companies' alleged political and ideological bias.
However, in August 2019 a DC Circuit Court of Appeals agreed to hear the merits of this anti-conservative bias lawsuit.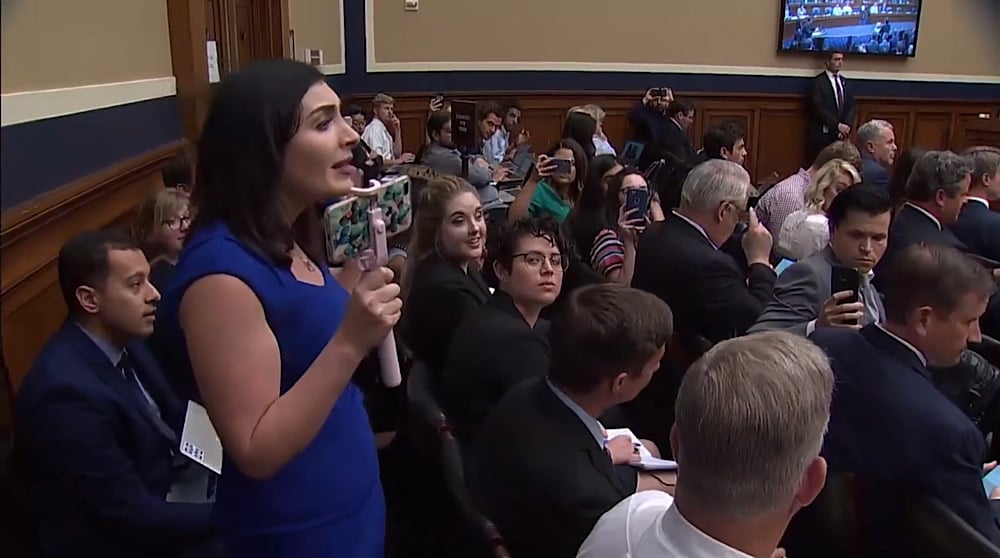 On Thursday, the court heard final arguments from Loomer and Freedom Watch and was urged to resurrect the suit.
During their final arguments, Loomer and Freedom Watch cited Packingham v. North Carolina (2017) where the US Supreme Court struck down a North Carolina statute prohibiting sex offenders from accessing social media websites and ruled that the law was unconstitutional and violated the First Amendment:
"Many of the principles set forth by the Supreme Court in Packingham lead to what appellants believe is the natural progression of the law to hold that social media companies are liable for First Amendment violations, given the progression of technology and its infiltration into the daily lives of nearly every single person."
This big tech anti-conservative bias lawsuit is one of several ways Loomer is currently fighting back against big tech censorship.
In January, she filed a complaint with the Federal Election Commission (FEC) against Twitter and accused the platform of illegally supporting her electoral opponent by refusing to revoke her ban.
Loomer argued that by refusing to reinstate her account while allowing her political opponents to use the platform, Twitter is limiting her communication with voters.