Nikolas Ferreira, who was elected to the Chamber of Deputies in Minas Gerais, Brazil, has had his Twitter account withheld. Ferreira is an avid supporter of former President Jair Bolsonaro, who was defeated by Luiz Inacio Lula da Silva in the election that concluded late last month.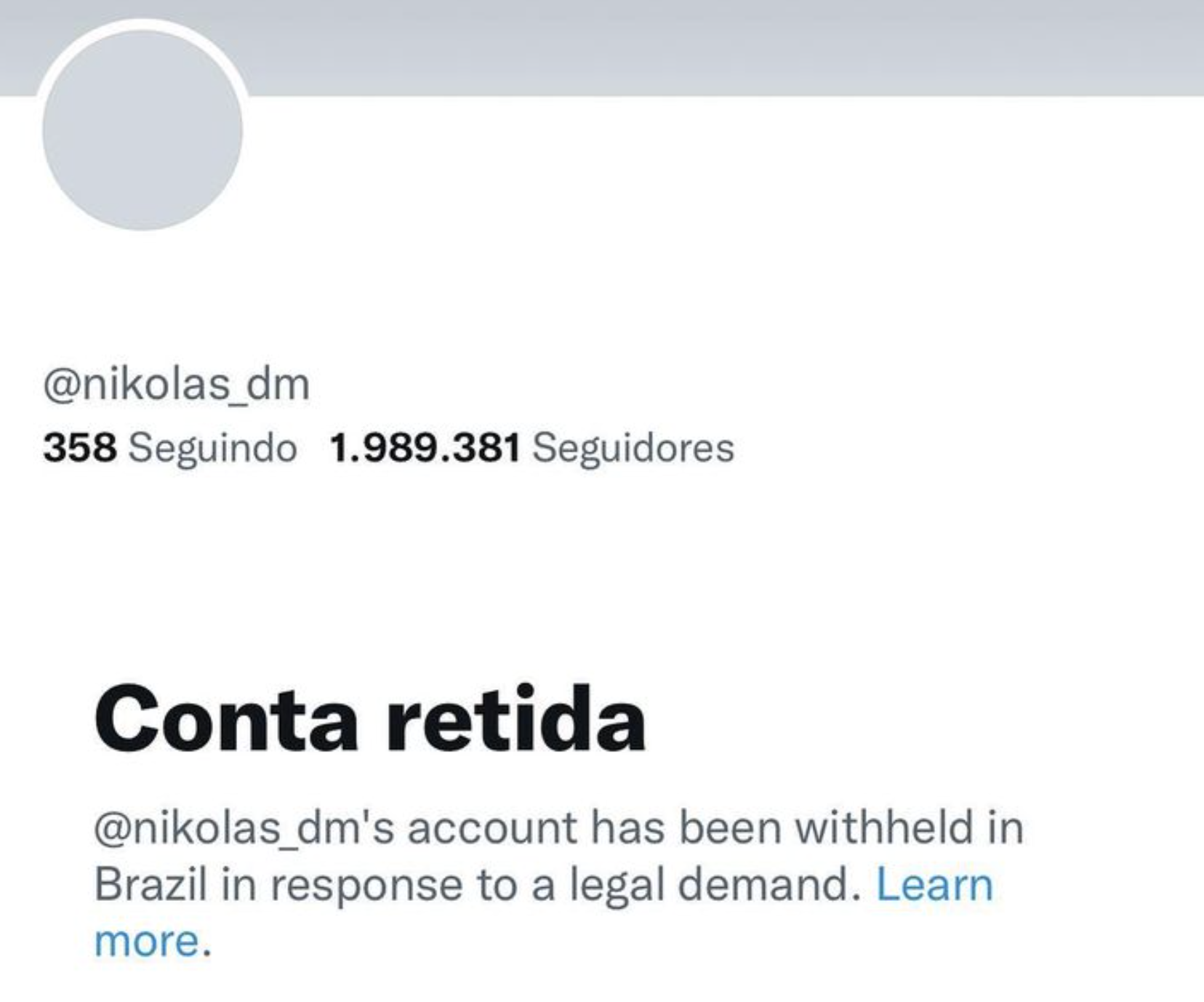 When an account is "withheld" it is often not banned from the platform but blocked in select countries; in this case, Brazil, and from a legal order by the Minister of the Supreme Federal Court (STF) and president of the Superior Electoral Court (TSE), Alexandre de Moraes.
Ferreira broke the record of an elected parliamentarian with the most votes in Minas Gerais in history, with 1.5 million votes. The 26-year-old federal deputy shared the suspension notice on Instagram. Twitter claimed that he was suspended because of a complaint by the TSE.
"We are here to inform you that your Twitter account is the subject of a court order that determined its full suspension, within the scope of the Civil Petition, pending in the Superior Electoral Court. We cannot provide additional information about the process, nor give legal advice, but you can contact a lawyer for that purpose," the suspension notice read.
Ferreira's Instagram post suggested that the TSE demanded the suspension of his Twitter account after he shared a video by an Argentina-based channel that alleged election fraud in the recently concluded election.
According to news outlet UOL, the video is full of "false information," and is being used by fans of Bolsonaro to raise doubts about the outcome of the presidential election.
"Basically, you don't have to like me to defend other people's freedom. I basically just transcribed what the Argentine said on Twitter and that's probably why they took down my account with almost 2 million followers. Basically, today you can't ask, you can't question and people are not understanding how dangerous that is – a court that decides what you can and cannot say on the social network," Ferreira posted on Instagram.
Ferreira is likely referring to a live stream held on Friday, by an Argentine channel, which released a dossier on alleged fraud in the Brazilian elections.
The video was watched by more than 400,000 people.
Carla Zambelli, a pro-Bolsonaro federal deputy, has also already had her social media accounts withheld. LinkedIn, Facebook, Twitter, and YouTube have all suspended her accounts.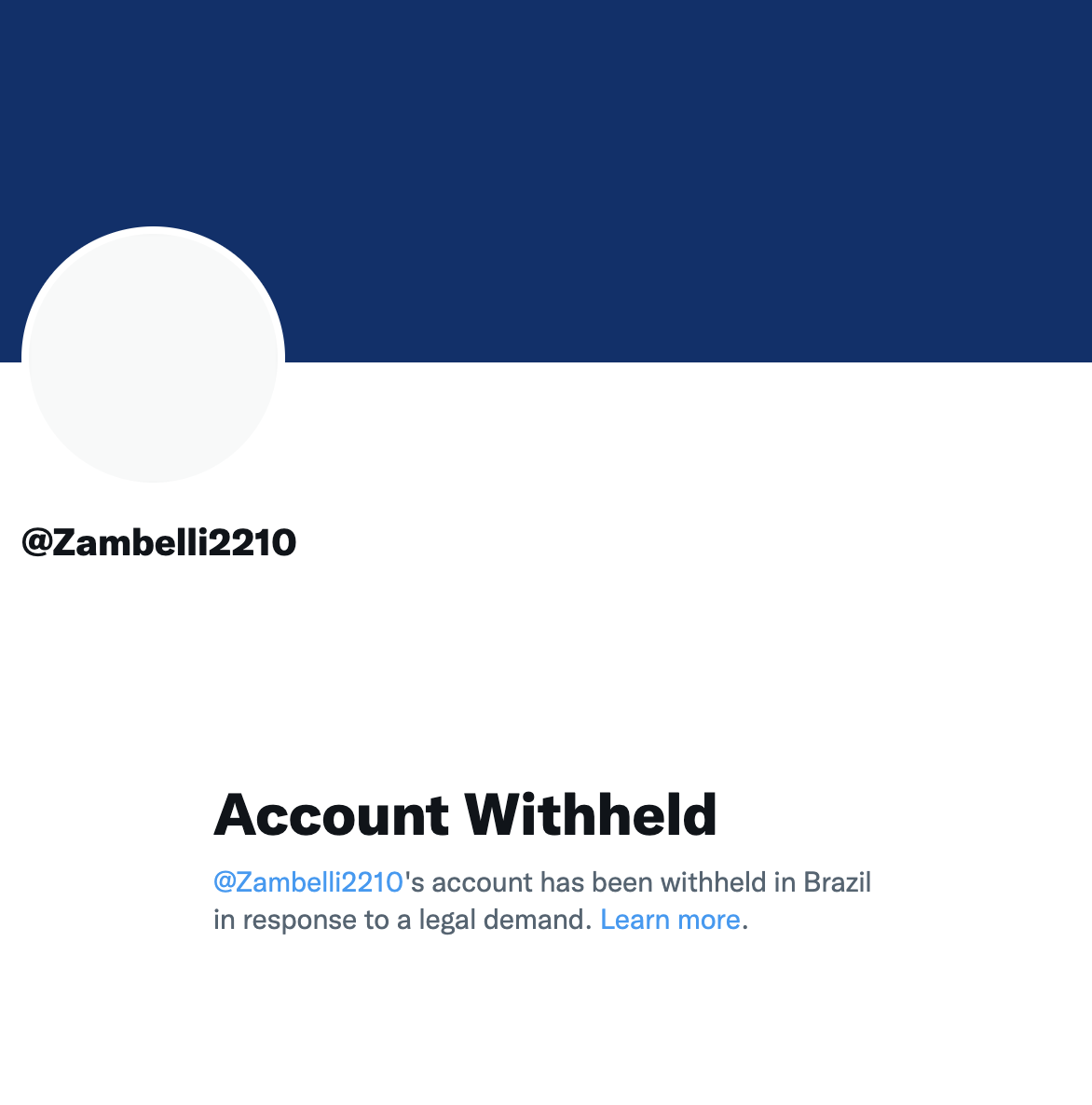 Zambelli is an avid supporter of Bolsonaro. Twitter's suspension notice said that her account was "withheld in Brazil in response to a legal demand."
In a statement to a local news outlet, she said she was not given a chance to appeal the suspension which caught her by surprise.
Pro-Bolsonaro pastor André Valadoa was also withheld.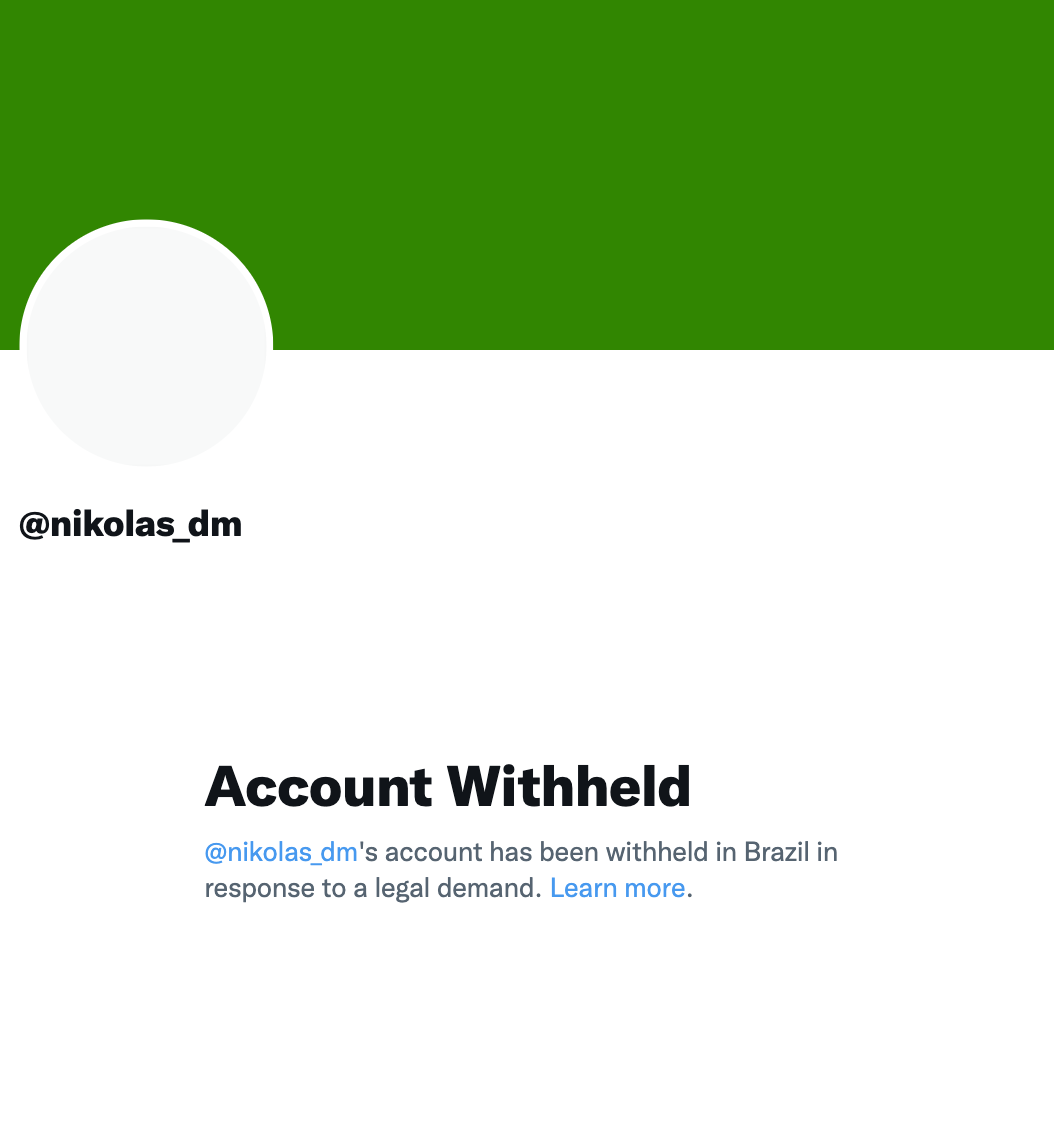 Lula, a former president, narrowly won the run-off election by 50.9% against 49.1% for Bolsonaro.
New Twitter CEO Elon Musk said he will "look into" the censorship criticism Twitter has recently received from users in Brazil.