Matt Orfalea, an independent video creator, who often covers politics, was censored for covering YouTube's censorship of ivermectin. YouTube punished him for private uploads of clips.
YouTube has been censoring content suggesting ivermectin could be effective against COVID-19 for violating its policies on "medical misinformation."
In January, the platform removed videos of a senate committee hearing where evidence of the effectiveness of the drugs was being discussed. More recently, YouTube removed videos where Dr. Bret Weinstein and Sen. Ron Johnson discussed new evidence of ivermectin as an effective treatment for COVID.
Orfalea uploaded a video about the censorship, which is still available on YouTube. However, he was slapped with a one week suspension for uploading what he says was "unpublished rough cuts of the same video."
As he explains in a blog post on Medium: "It's always been a regular part of my workflow to upload private cuts to YouTube for two reasons. (1) To see if YouTube recognizes any violations or issues that could lead to demonetization, so I can fix if necessary before publishing. (2) To quality check and preview how it plays on YouTube. Often, I see things I want to change, and repeat the process, uploading another version."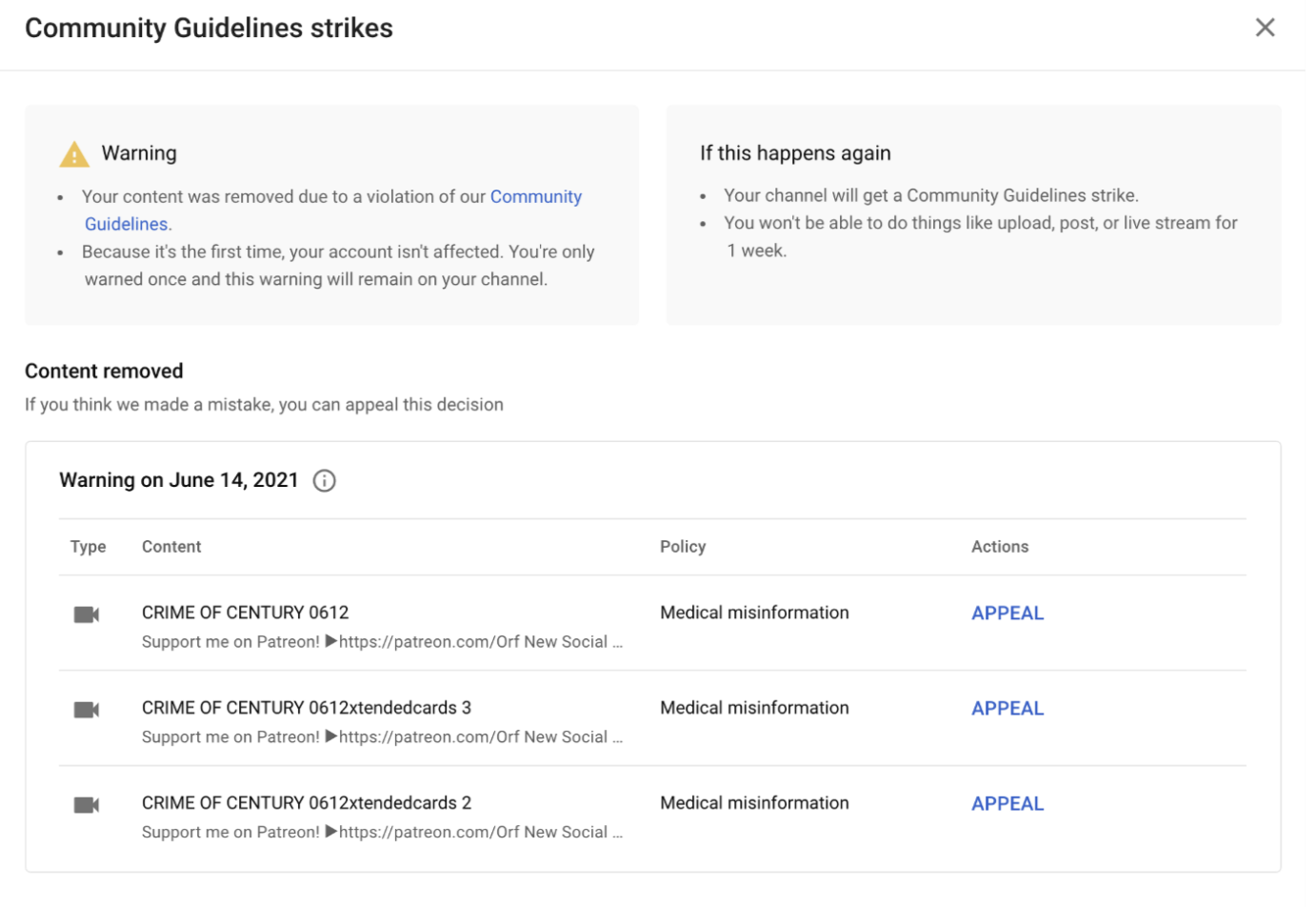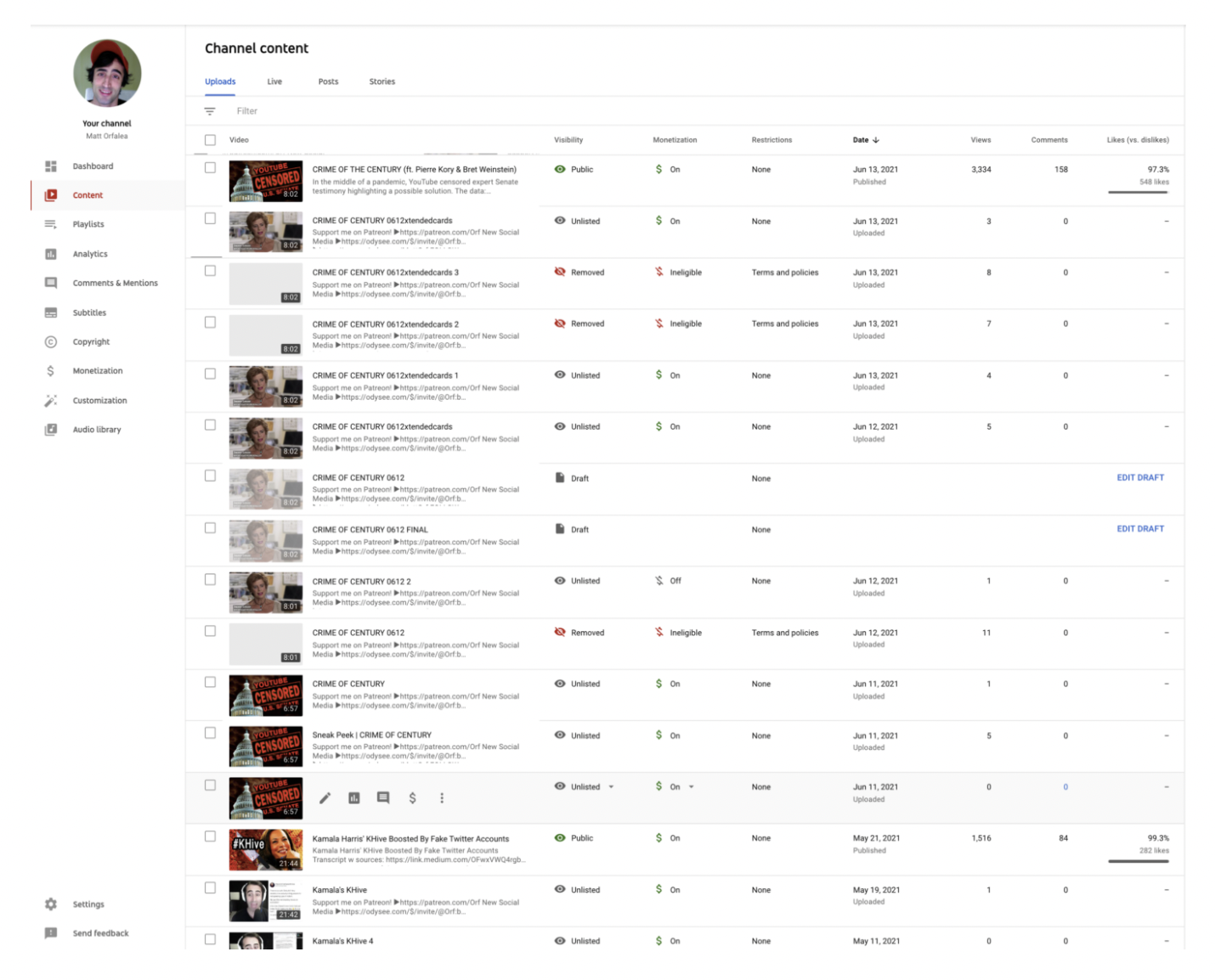 On the night of June 14, he received the first warning from YouTube, and three of his unpublished videos on the censorship were removed, despite the fact that he had not shared them publicly. To avoid getting in trouble with the platform he deleted all other related unpublished cuts that had not been removed.
However, the following morning, he was suspended over one of the videos he had deleted the night before. According to him he was punished on his first strike and for videos that were not public.