Those who doubt that "fact-checking" is an industry created around the push for internet censorship that's been going on these last years might be persuaded otherwise by information that emerged from a lawsuit.
The lawsuit was filed by Australia-based reporter and commentator Avi Yemini, and it reveals the amount of money changing hands between Facebook (Meta) and its notorious "fact-checkers" whose purpose is supposed to be weeding out "misinformation." And who are supposed to be "independent."
However, these efforts disturbingly often end up in plain censorship of "disfavored" opinion on political and social issues.
And even though Yemini eventually had to withdraw his lawsuit in order to avoid costs he was unwilling or unable to pay, the legal process while it was ongoing produced some interesting findings, including the true nature of some of the "fact-checkers'" purported financial independence from Big Tech.
According to a deal cited in the court documents, the figure went up to half a million dollars annually – and that's involving just one "fact checking" operation, RMIT University's FactLab, also based in Australia.
The agreement was kept confidential, but surfaced in Yemini's defamation suit naming RMIT FactLab as the plaintiff. Yemini claimed that this group subjected one of his reports to a false "fact-check."
But, whether that's true or false, RMIT lab was given 800 Australian dollars per "check," up to 40,000 per month – with the contract stipulating that RMIT would run up to 50 articles through its "fact-checking machine" each month.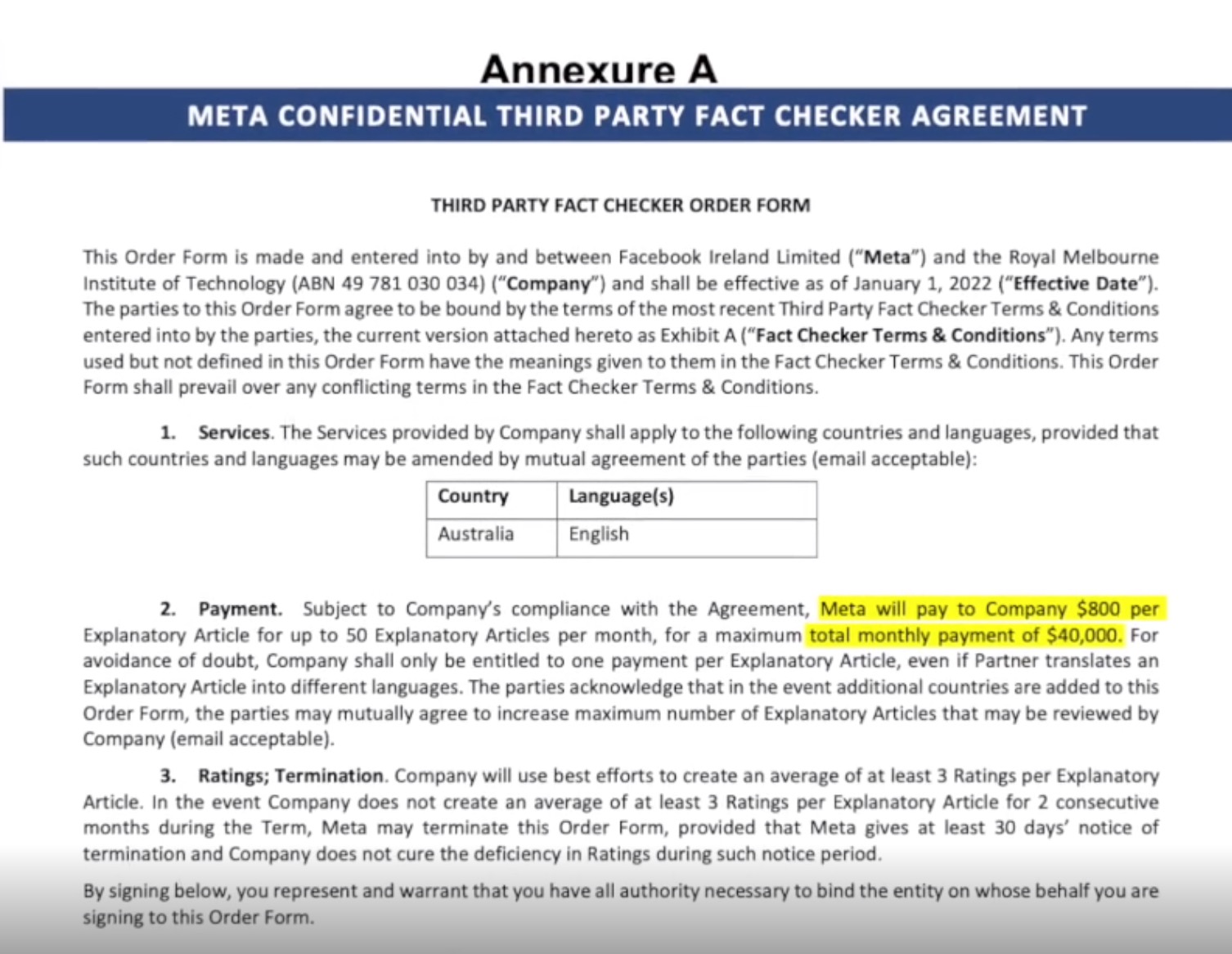 The issue that this discovery sheds light on is the nature of these arrangements – namely, "independent fact-checkers" seem to be very much involved in commercial dealings with social media giants, which has the inherent potential to sway the results of their work in a desired direction.
At the same time, given the reach and influence of the huge platforms where content is "arranged" in a certain way thanks, among other things, to the work of these organizations, this means that public opinion could be unfairly influenced through biased information.
RMIT University, which is behind RMIT FactLab, maintains that the group is in fact independent and that the money comes from "philanthropic donations and independent research grants."