YouTube has terminated Nick Fuentes' YouTube channel for "multiple or severe violations of YouTube's policy prohibiting hate speech."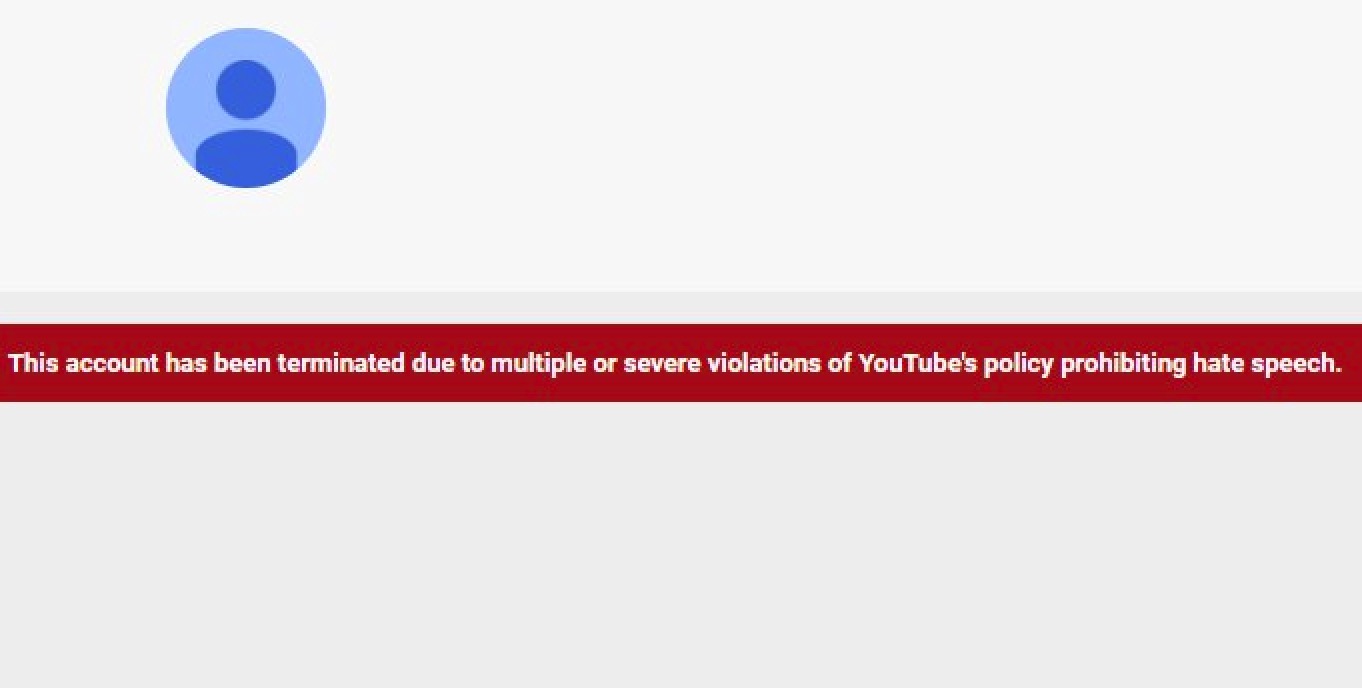 The channel had over 76,000 subscribers when it was removed and was used by Fuentes to host his political talk show America First with Nicholas J. Fuentes.

Fuentes tweeted that his channel was "wrongly terminated" and described YouTube's decision as "the end result of a concerted effort by leftists, conservative inc gatekeepers, and silicon valley censors to silence my show and the movement it has inspired."
Fuentes added America First will continue on DLive and that he will unveil a longer term home for the show next week.
America First will continue on DLive and next week I will unveil a longer term home for my show as well.https://t.co/QI3ur2TBaJ
Previous episodes of Fuentes' show are still available on his BitChute, a free-speech YouTube competitor.
YouTube's controversial hate speech rules have resulted in many YouTubers being demonetized or having their channels deleted since they were introduced in June and have been criticized by many in the creator community.
Ben Shapiro, a conservative commentator and one of Fuentes' most prominent critics, has slammed YouTube for deplatforming him.
Nick Fuentes is an absolute disgusting s***show. But if he was banned for his idiotic, garbage viewpoints rather than for violent threats, YouTube shouldn't be deplatforming him.
Other political commentators, journalists, authors, and news analysts have also slammed YouTube's takedown of Fuentes' channel.
You know ConInc is cheering @YouTube even as they pretend to champion #freespeech. They didn't stand w/ #LauraLoomer or #GavinMcInnes. They tried to kill my career over defending @nickjfuentes & #AmericaFirst kids. They've done nothing to help @McNeilJaden. #freespeech poseuers! https://t.co/49m3S2ZRR8
https://twitter.com/rooshv/status/1228374567904784384
I'd rather listen to Alex Jones, Louis Farrakhan, Milo Yiannopoulos or Nick Fuentes over any corny mainstream "safe" Republican besides Tucker Carlson. They all called for their deplatforming then pretended afterwards to be against it.

They're clearing out their competition.
Banning Nick Fuentes is another act of political censorship by YouTube.

Lots of conservatives go around college campuses saying they believe even offensive, disagreeable speech shouldn't be censored.

I look forward to them all being both vocal and consistent today.
Fuentes' YouTube channel was demonetized last month for hate speech and given a strike.
At the time Fuentes had ominously predicted: "It's the beginning of the end for me on YouTube."
The decision to demonetize Fuentes was slammed by many political commentators who described it as censorship, ideological cleansing, and YouTube acting as thought police.