We've received reports from users that the Opera browser is showing ads for Disney's new Disney+ streaming service when the user attempts to access the Netflix website.
As a long time Opera user myself, I haven't been seeing any ads. There might be a reason for that though.
First, I use Opera GX, which is a slightly different, newer version of Opera. Perhaps they only started showing ads on their regular browser, that doesn't promise to be "optimized for gaming".
Second, I use Adblock on top of Opera's built-in adblock. I don't remember what prompted me to do this. Maybe the built-in one missed some, some that could have been inserted by Opera themselves.
At any rate, this is obviously not a good look for Opera. Maybe they've given up on the market share game and have decided to monetize their existing fanbase in any way they can.
After receiving some initial reports, we found a couple of Twitter users who are experiencing the same: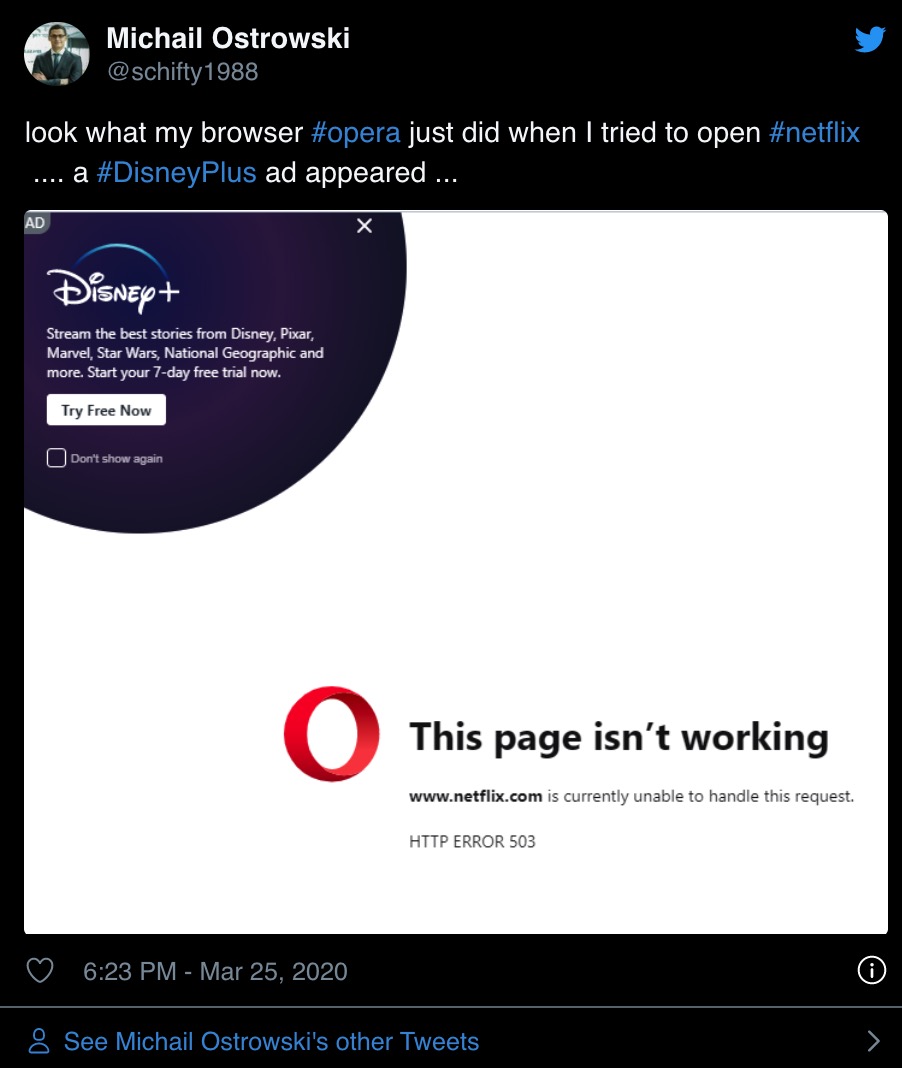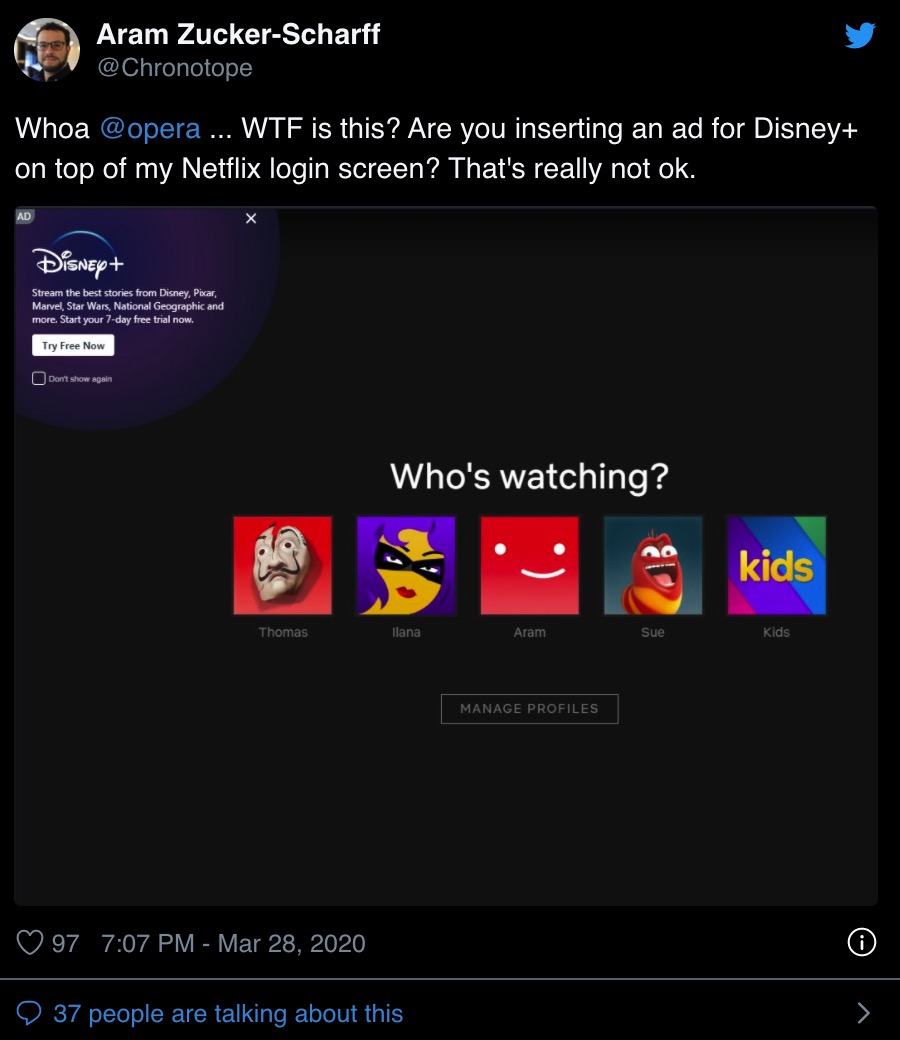 Opera isn't the only party in this though.
This seems to be yet another attempt by Disney to "choke out" Netflix. Back in October 2019, Disney banned Netflix from advertising on any of its television networks.
Obviously, Netflix's growth has mostly been caused by word of mouth and memes, but hey. Disney is clearly desperate and they've got beaucoup bucks, so why not use them?
Speaking of beaucoup bucks, Opera was acquired by a Chinese consortium back in 2016.
By all measures, Opera was never particularly lucrative, so why buy it? Sure, there might be a sentimental factor, but in terms of profitability, all that Opera offers to potential investors is VPN data and, potentially, ad space.
Other reports suggest Opera has been advertising in the speed dial, also to promote Disney+.
According to responses to these other reports, it is possible to turn off such "promotional content" in the settings, which I may have done when I first installed the browser and forgot about it.
Either that, or I'm getting preferential treatment on Opera GX, and vanilla Opera is now being increasingly monetized.
Update March 30 2022:
After we reached out to Opera, they said that this "this was a limited test and it has now been stopped" and that they "perform such tests from time to time to check the interest for new products and services." Opera also wanted to make it clear that they're a "Norway-headquarter company publicly traded on the NASDAQ stock exchange in New York."