The League of Social Democrats (LSD), one of the few remaining pro-democracy parties in Hong Kong, announced that PayPal had terminated its account for unspecified "excessive risks."
Related: How to delete your PayPal account
LSD said that in September it received an email from PayPal saying that its account had been removed. The email said that the decision was final, and explained that it had been terminated because of "excessive risks involved."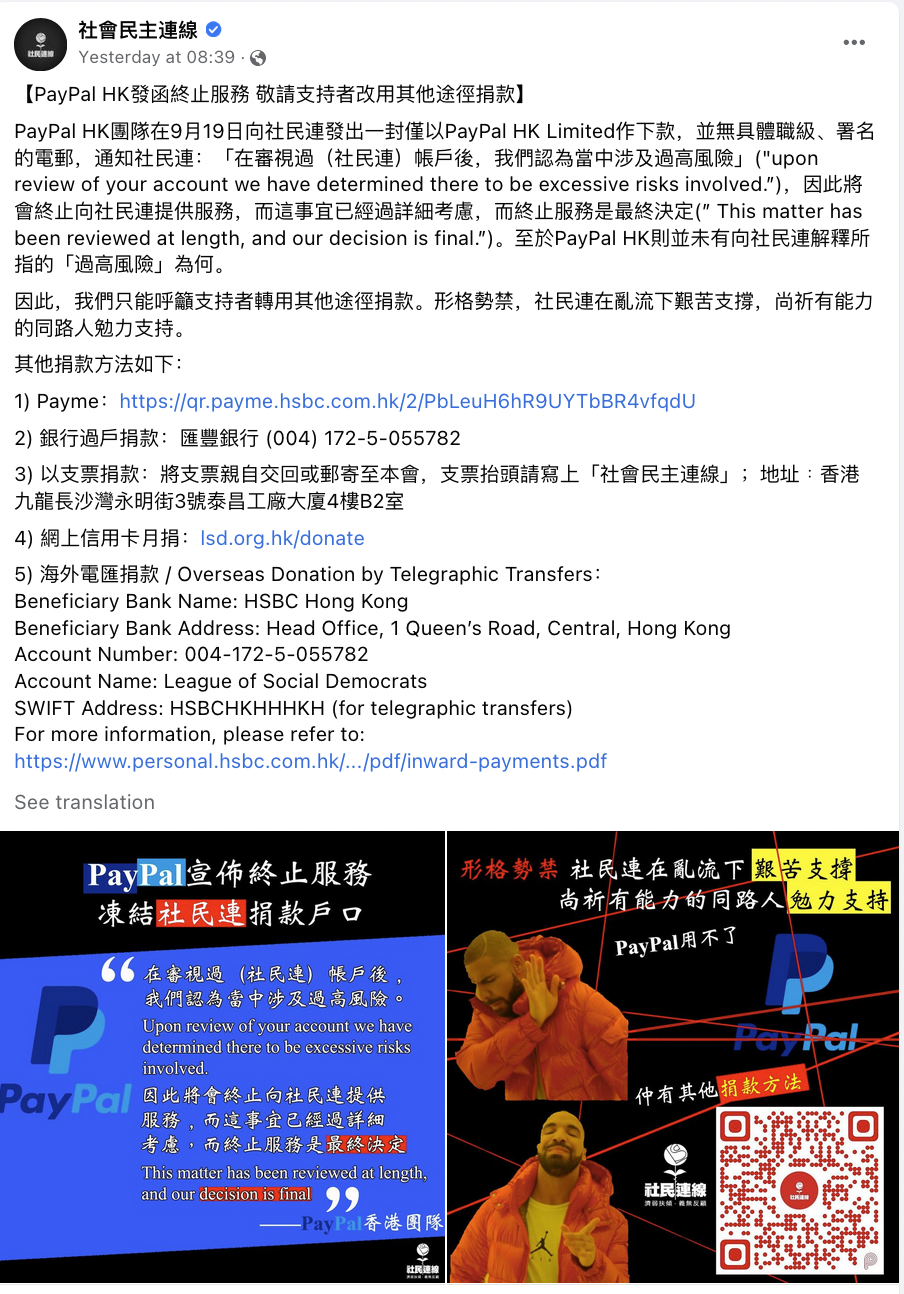 "We can only call on our supporters to donate via other channels… we are struggling to stay afloat in turbulence," LSD wrote.
LSD was founded by left-leaning democracy activists. The party has remained active despite Beijing's crackdown on democracy and enforcement of a national security law.
Most of its prominent members have been jailed for protesting. LSD's founder Leung Kwok-hung is still in jail. He has been denied bail since March after being arrested for subversion, a crime that can put someone in jail for life.