PewDiePie first joined YouTube in December 2006 and has been uploading to his current channel since April 2010. In the 13 years since first joining YouTube, PewDiePie has become the most subscribed solo creator on the platform, and is the only solo creator to pass the 100 million subscriber mark.
During those same 13 years, YouTube has become an online video behemoth with the number of daily videos watched on the platform growing from 10 million in 2006 to around five billion in 2019 – a 500x increase.
But despite his phenomenal growth on YouTube and the huge increase in daily video views on the platform over these 13 years, PewDiePie and the creator community have criticized the increasingly hostile attitude YouTube has taken towards its creators through changes such as its updated harassment policy which prohibits language that goes "too far" and its upcoming COPPA changes which are predicted to slash some creator ad revenue by as much as 90%.
And in his latest video, PewDiePie predicts that YouTube won't be the dominant online video platform in the future and that these "anti-YouTuber" decisions will be costly for the platform in terms of longevity.
PewDiePie started to question YouTube's future dominance in the online video space when one of his fans asked: "What are your future goals after YouTube?"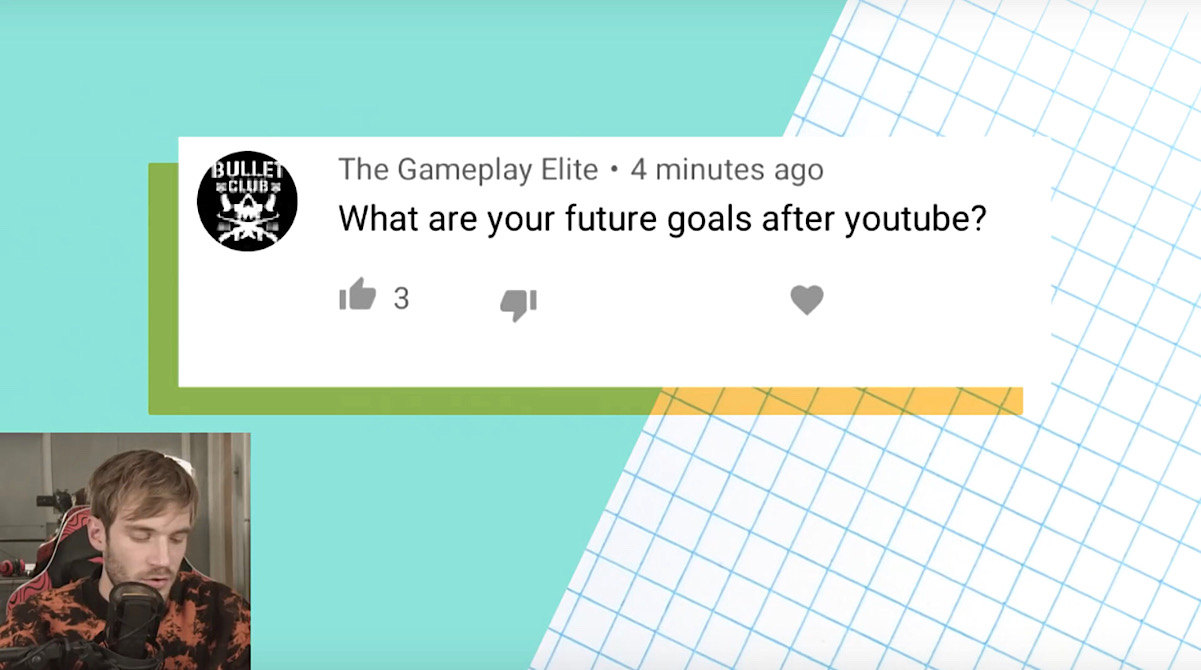 PewDiePie responded to the question by saying:
"Do you think YouTube in 30 years is still gonna be the biggest platform for video content? It's not impossible but it doesn't seem that likely that YouTube is just gonna be the top website forever."
Later in the video, PewDiePie was asked to share his thoughts on the direction he sees YouTube taking over the next two years – specifically whether he sees it starting to listen to the creator community or whether it will become an entirely advertiser-friendly platform that ignores community feedback.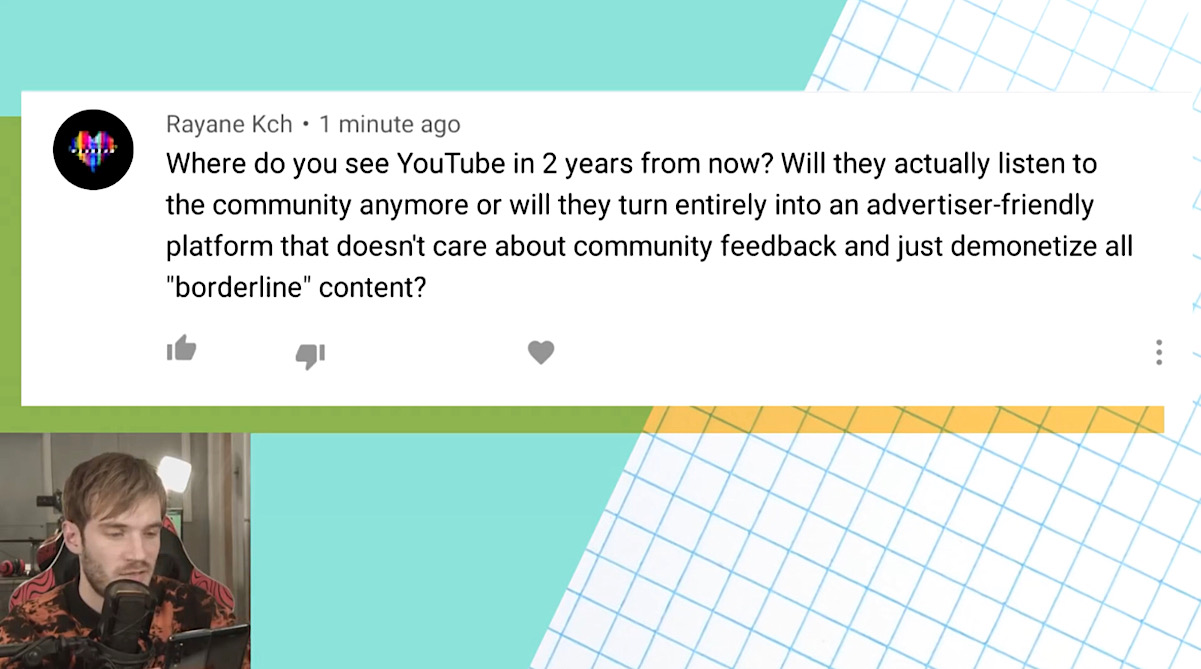 PewDiePie acknowledged that YouTube does have to face "backlash that comes from the media that is inevitably going to affect their advertisers" and said "that is a difficult position to be in." However, he hinted that YouTube could do more and wondered how YouTube standing its ground in the face of media backlash would affect things since it is "essentially a monopoly."
PewDiePie added that YouTube has made decisions in the past that are "so anti-YouTuber" that "it's gonna take them a lot to come back to a better point with the community":
"If YouTube wants to have longevity, even if they do have monopoly, they need to get that back," PewDiePie said. "Nothing is forever you know. There could easily become another website in the future. I don't see that as an impossibility at all."