Free speech video sharing platform Rumble says that record numbers of users visited the site, consumed content, and watched live streams on Tuesday — the day that the US midterm elections took place.
"Rumble has smashed records on our livestreaming, with well over 500,000 concurrent watchers on many different creator livestreams tonight," Rumble tweeted on Tuesday.
One screenshot showed conservative commentator and comedian Steven Crowder hitting one million total viewers during his election night live stream.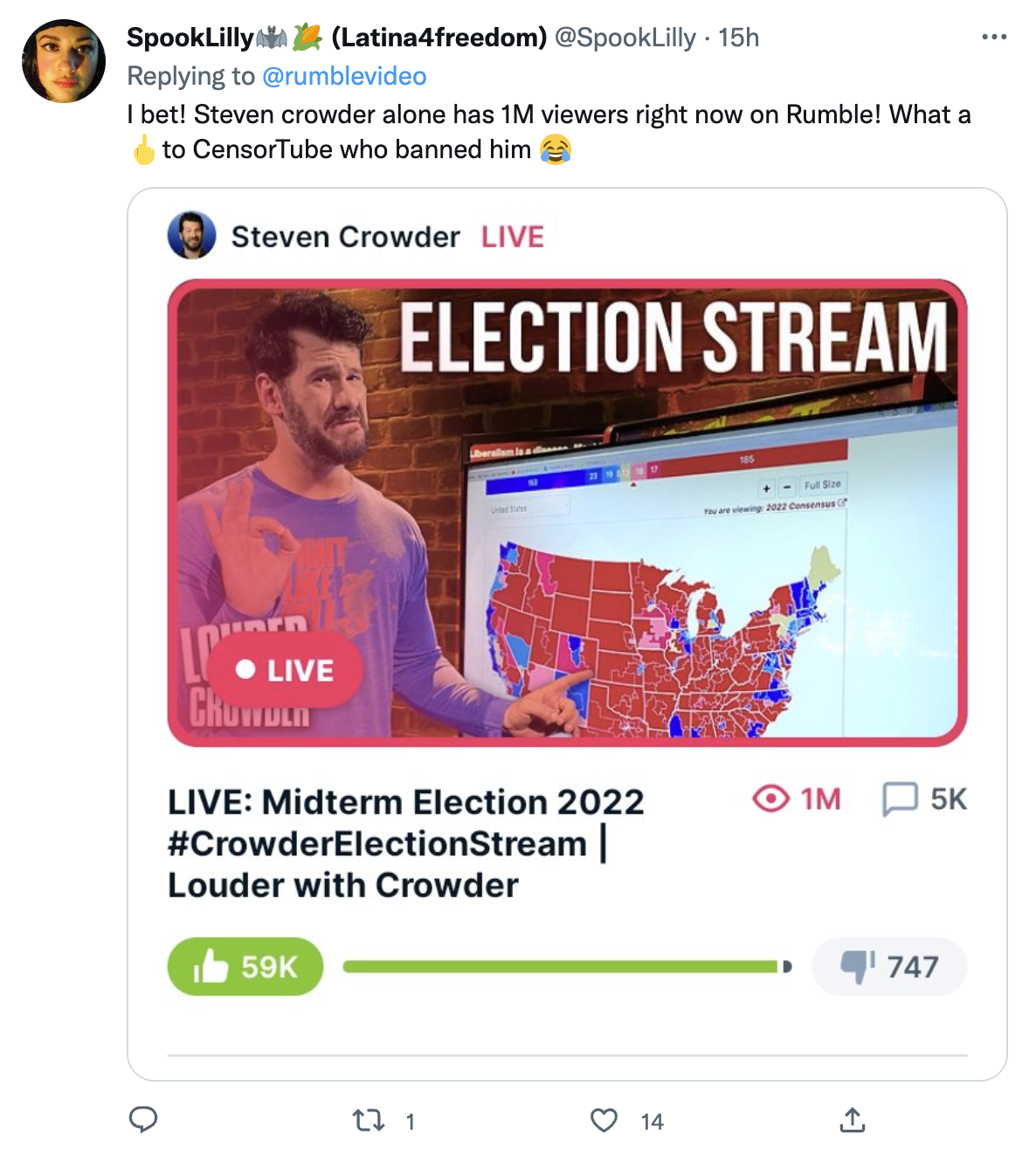 The Rumble archive of Crowder's election night live stream currently has over 3 million total views.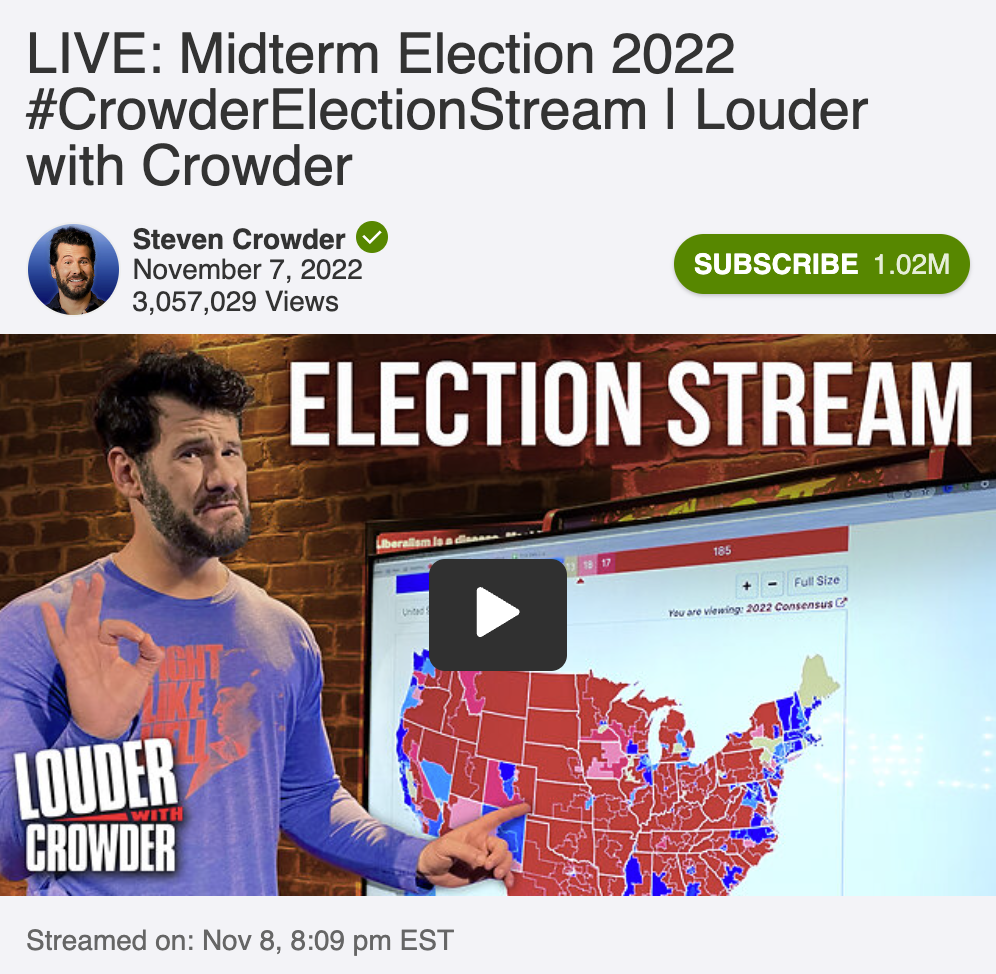 Related: Reasons to ditch YouTube for Rumble
Rumble's record stats on Tuesday follow it hitting a record 78 million monthly active users in August.
Several popular creators have switched to Rumble after YouTube censorship in recent months. As Rumble has grown, it has continuously committed to allowing its users to speak freely. Most recently, it demonstrated this commitment by refusing to appease France's censorship demands.
Not only is Rumble providing creators with a platform where they can upload videos without having to worry about censorship but it's also regularly adding new features that provide more functionality for creators and viewers. Some of the features that have been introduced over the last few months include in-app notifications that can be sent by creators whenever they go live, pre-roll ads, video ads, and its ad platform, Rumble Ads.
Rumble's membership platform, Locals, has also expanded the features that are available to creators this year. Locals made its tool for distributing and selling on-demand content available to all creators in September, launched a new article publishing feature and Live Tipping feature in August, and introduced a new feature that makes it easier to monetize live streams in July.