Following the New Hampshire district court summary judgement against blockchain publishing network LBRY and the pending case against Ripple, the crypto community is concerned that the Securities and Exchange Commission (SEC) wants to kill crypto and is acting with malice.
In its most recent filing, the SEC said that "a penalty equal to LBRY's total pecuniary gain of $22,151,971 is fair and reasonable under the circumstances."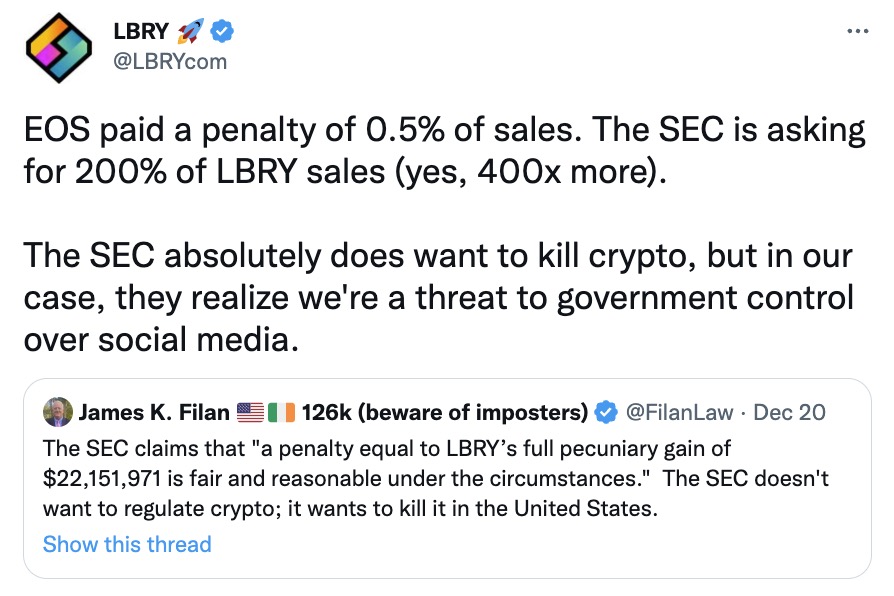 XRP community lawyer Jeremy Hogan noted that the SEC wants an injunction against future sales on LBRY. Hogan further explained that the agency "argues the court can't rule on future sales by Amici because they are too speculative. I think the judge is realizing about now that this was never about protecting anyone."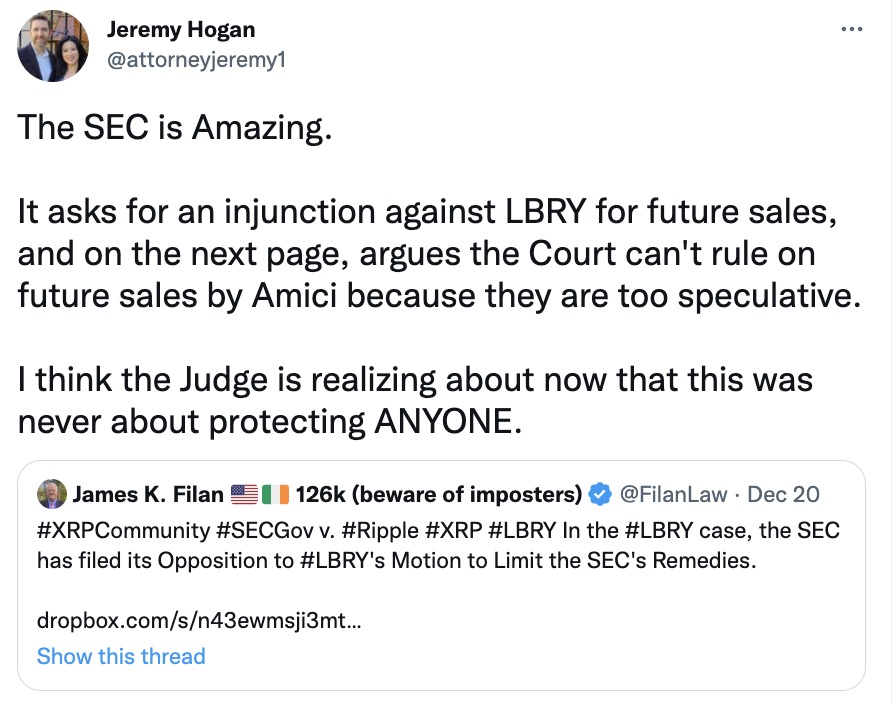 Defense lawyer and former federal prosecutor James K. Filan said: "The SEC doesn't want to regulate crypto; it wants to kill it in the United States."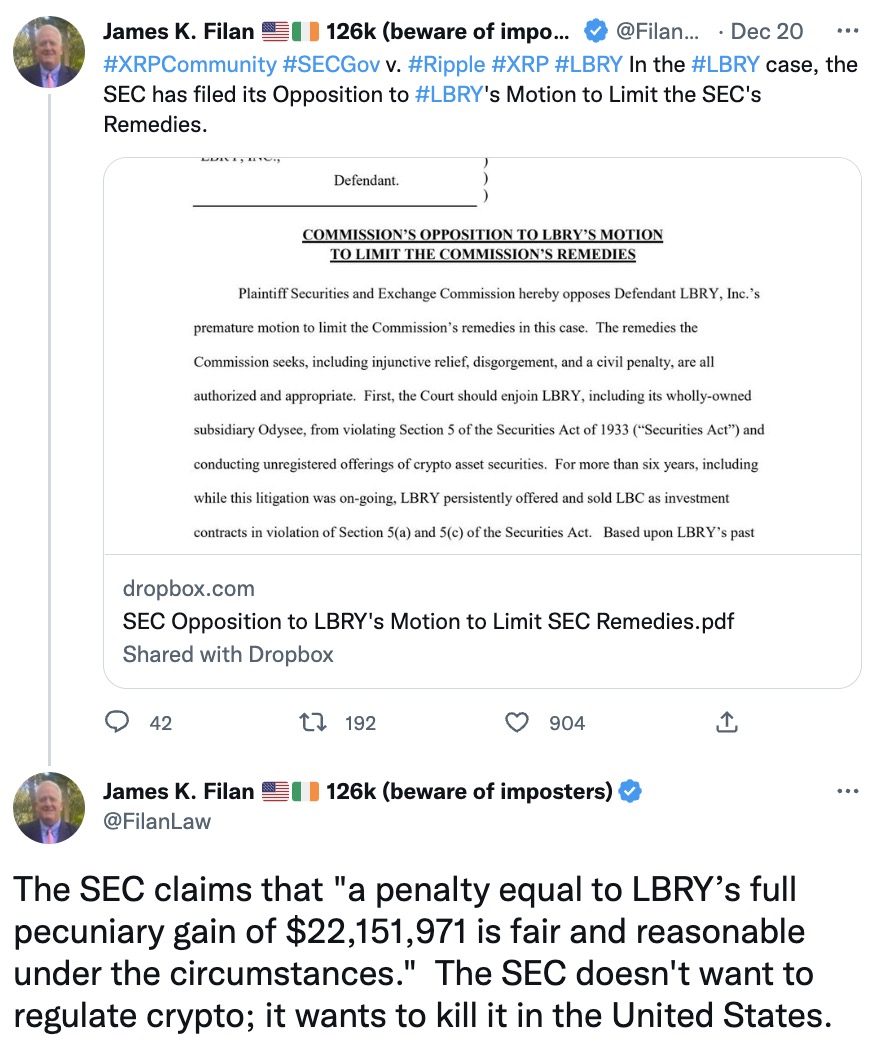 Another XRP community lawyer, Bill Morgan, said the court's ruling was an avoidable defeat and that the "judge has made a rod for his own back."
Morgan noted that the judge summarily classified any sale of LBC over a period of six years as an investment contract without considering the type of transaction. The attorney further argued that the ruling will make it hard for the judge not to rule future sales as not investment contracts.
"Given he did not want to rule on whether future sales by LBRY should be required to be registered because the present record did not explain why future sales should be treated differently, how can he rule future sales be injuncted on the same record," Morgan said.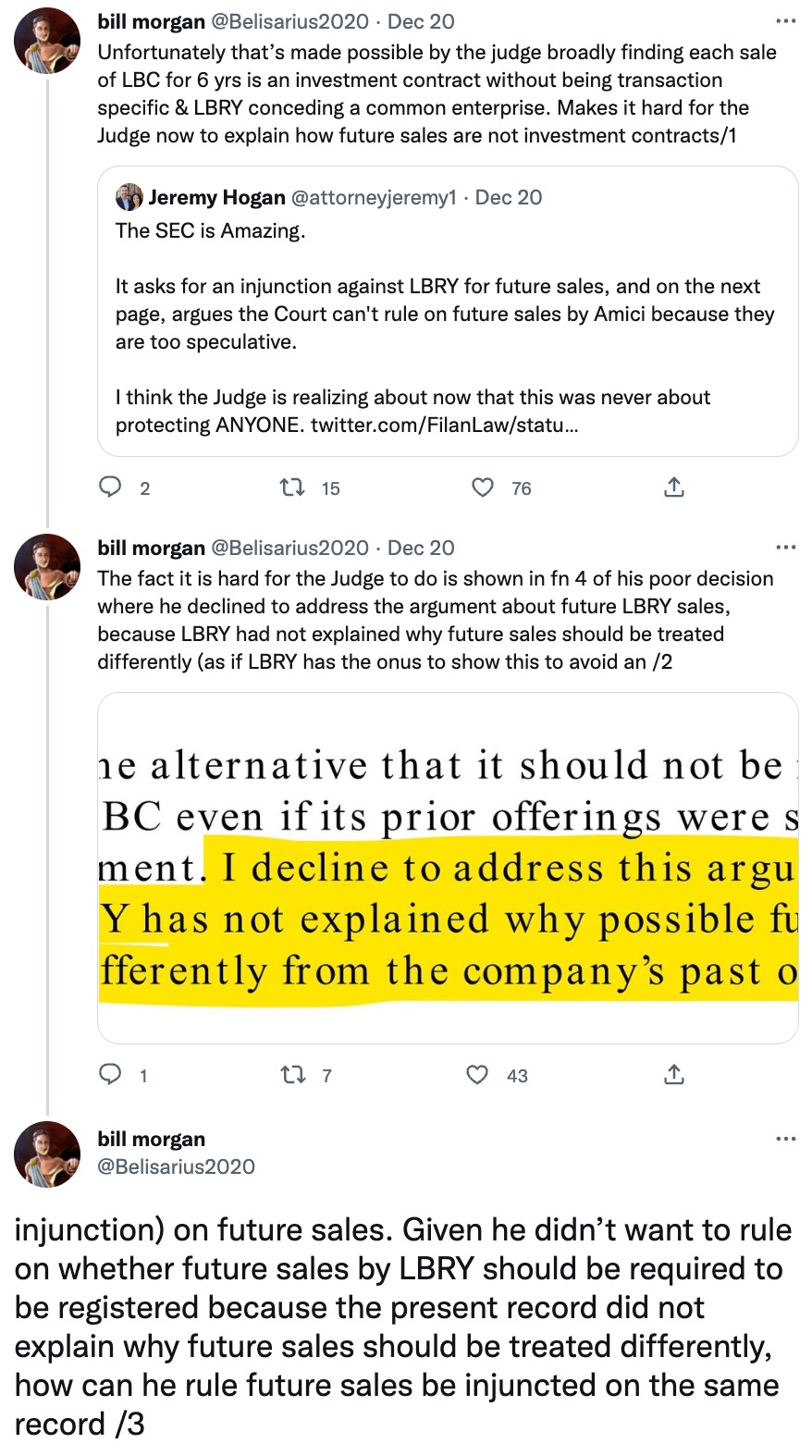 Another lawyer, John Deaton, who filed an amicus brief in the LBRY case, criticized the SEC for claiming that the LBC token is a security.
"LBC is a digital asset. Like any asset or commodity, it can be packaged and sold in an unregistered securities offering. This is why Nick Morgan for ICAN and myself for Naomi Brockwell filed the Amicus Briefs. We must fight this narrative at every stage," he said.