The White House asked Facebook to censor Fox News' Tucker Carlson for criticizing COVID-19 vaccines, according to evidence posted by Louisiana Attorney General Jeff Landry.
"Since we've been on the phone – the top post about vaccines today is [T]ucker Carlson saying they don't work. Yesterday it was Tomi Lehren [sic] saying she won't take one," White House Director of Digital Strategy Rob Flaherty wrote in an email sent to an unidentified Facebook employee on April 14, 2021. Landry posted the email on Twitter.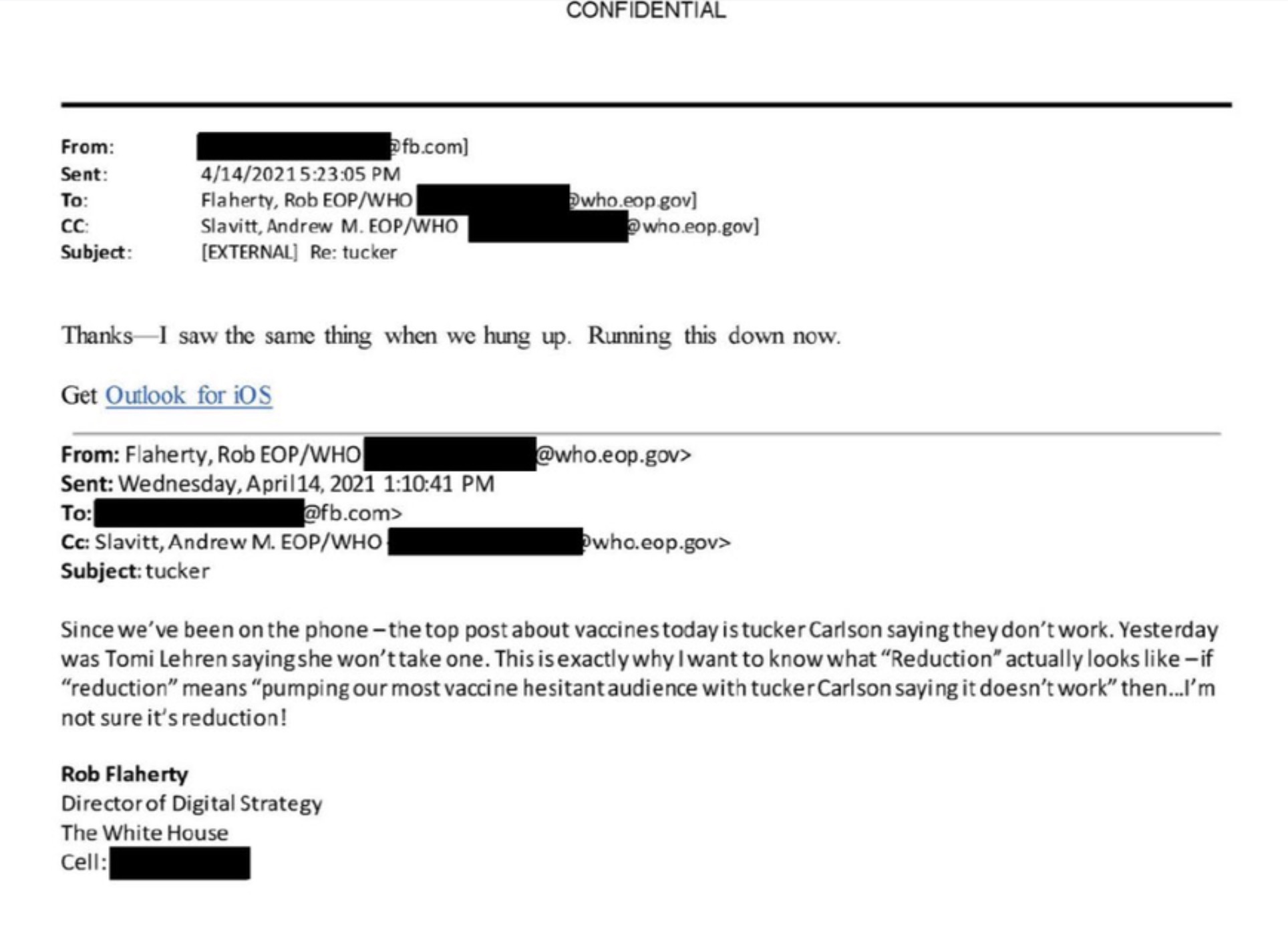 "This is exactly why I want to know what 'Reduction' actually looks like – if 'reduction' means 'pumping our most vaccine hesitant audience with [T]ucker Carlson saying it doesn't work' then… I'm not sure it's reduction!" Flaherty added in the email exchange.
In response to the email, the Facebook employee said the company was "running this down."
In May 2022, Landry and Missouri's AG Eric Schmitt filed a lawsuit against the Biden administration alleging that it coerced social media companies to censor content related to the 2020 presidential election and COVID-19. As part of the lawsuit, the court ordered the administration to hand over communication between government officials and tech companies.